Heather Davila PhD, MPA
Assistant Professor, General Internal Medicine
801 Massachusetts Ave | (617) 414-7399

hwdavila@bu.edu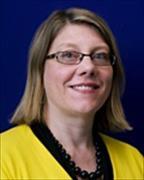 Sections
General Internal Medicine
Websites
Education
Health Management and Policy, PhD, University of Minnesota, 2018
Public Policy, MPA, University of Minnesota, 2012
Gender Studies, BA, University of Minnesota, 2009
Publications
Published on 7/21/2021
Pimentel CB, Clark V, Baughman AW, Berlowitz DR, Davila H, Mills WL, Mohr DC, Sullivan JL, Hartmann CW. Health Care Providers and the Public Reporting of Nursing Home Quality in the United States Department of Veterans Affairs: Protocol for a Mixed Methods Pilot Study. JMIR Res Protoc. 2021 Jul 21; 10(7):e23516. PMID: 34287218.
Published on 6/1/2021
Davila H, Rosen AK, Beilstein-Wedel E, Shwartz M, Chatelain L, Gurewich D. Rural Veterans' Experiences With Outpatient Care in the Veterans Health Administration Versus Community Care. Med Care. 2021 Jun 01; 59(Suppl 3):S286-S291. PMID: 33976078.
Published on 6/1/2021
Gurewich D, Shwartz M, Beilstein-Wedel E, Davila H, Rosen AK. Did Access to Care Improve Since Passage of the Veterans Choice Act?: Differences Between Rural and Urban Veterans. Med Care. 2021 Jun 01; 59(Suppl 3):S270-S278. PMID: 33976076.
Published on 4/27/2021
Konetzka RT, Davila H, Brauner DJ, Cursio JF, Sharma H, Werner RM, Park YS, Shippee TP. The Quality Measures Domain in Nursing Home Compare: Is High Performance Meaningful or Misleading? Gerontologist. 2021 Apr 27. PMID: 33903898.
Published on 3/23/2021
Davila H, Johnson DR. Maximizing Well-Being in the Context of Long-Term Services and Supports: A Q Methodological Approach. Clin Gerontol. 2021 Mar 23; 1-12. PMID: 33755524.
Published on 9/28/2020
Davila H, Shippee TP, Park YS, Brauner D, Werner RM, Konetzka RT. Inside the Black Box of Improving on Nursing Home Quality Measures. Med Care Res Rev. 2020 Sep 28; 1077558720960326. PMID: 32988275.
Published on 8/27/2020
Sullivan JL, Engle RL, Shin MH, Davila H, Tayade A, Bower ES, Pendergast J, Simons KV. Social Connection and Psychosocial Adjustment among Older Male Veterans Who Return to the Community from VA Nursing Homes. Clin Gerontol. 2021 Jul-Sep; 44(4):450-459. PMID: 32852256.
Published on 8/8/2020
Abrahamson K, Davila H, Kirk L, Garavito GA, Mueller C. Can a Nursing Home Psychotropic Reduction Project be Successfully Implemented in Assisted Living? J Appl Gerontol. 2021 09; 40(9):1071-1079. PMID: 32772612.
Published on 4/14/2020
Davila H, Johnson DR, Sullivan JL. Prioritizing LTSS Quality: Exploring the Views of Older Adults, Families, and Professionals. J Aging Soc Policy. 2021 May-Jun; 33(3):247-267. PMID: 32286922.
Published on 4/10/2018
Buttke D, Cooke V, Abrahamson K, Shippee T, Davila H, Kane R, Arling G. A Statewide Model for Assisting Nursing Home Residents to Transition Successfully to the Community. Geriatrics (Basel). 2018 Jun; 3(2):18. PMID: 30228977.
View full list of 25 publications.