Frances Rachel Arters PA-C, MMSc
Assistant Professor, Hematology & Medical Oncology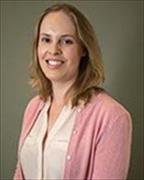 Sections
Hematology & Medical Oncology
Biography
Frances (Blevins) Arters, PA-C, is a board-certified Physician Assistant. She joined the Center for Hematology and Medical Oncology at Boston Medical Center (BMC) in 2015 and works with the hematology team. She is an Assistant Professor at Boston University (BU) School of Medicine and a preceptor for students from BU's Physician Assistant Program.

PA Arters graduated from the Tufts University School of Medicine Physician Assistant program, from which she obtained her Master of Medical Science degree. She works in both malignant and benign hematology and is a member of national organizations including the American Society of Hematology (ASH), Advanced Practitioner Society for Hematology and Oncology and American Academy of Physician Assistants.
Websites
Education
Physician Assistant, MMS/MMSc, Tufts University School of Medicine, 2015
International Relations, BS, Suffolk University, 2008
Publications
Published on 10/2/2022
Fraser CS, Spetz JKE, Qin X, Presser A, Choiniere J, Li C, Yu S, Blevins F, Hata AN, Miller JW, Bradshaw GA, Kalocsay M, Sanchorawala V, Sarosiek S, Sarosiek KA. Exploiting endogenous and therapy-induced apoptotic vulnerabilities in immunoglobulin light chain amyloidosis with BH3 mimetics. Nat Commun. 2022 Oct 02; 13(1):5789. PMID: 36184661.
Published on 3/9/2022
Hughes DM, Henshaw L, Blevins F, Edwards C, Lerner A, Sloan JM, Sanchorawala V. Standard 30-minute Monitoring Time and Less Intensive Pre-medications is Safe in Patients Treated With Subcutaneous Daratumumab for Multiple Myeloma and Light Chain Amyloidosis. Clin Lymphoma Myeloma Leuk. 2022 Aug; 22(8):566-568. PMID: 35367193.
Published on 2/25/2022
Milrod CJ, Mann M, Blevins F, Hughes D, Patel P, Li KY, Lerner A, Sanchorawala V, Sloan JM. Underrepresentation of Black participants and adverse events in clinical trials of lenalidomide for myeloma. Crit Rev Oncol Hematol. 2022 Apr; 172:103644. PMID: 35227897.
Published on 7/1/2021
Hughes DM, Toste C, Nelson C, Escalon J, Blevins F, Shah B. Transitioning From Thrombopoietin Agonists to the Novel SYK Inhibitor Fostamatinib: A Multicenter, Real-World Case Series. J Adv Pract Oncol. 2021 Jul; 12(5):508-517. PMID: 34430061.
Published on 5/27/2021
Milrod CJ, Blevins F, Hughes D, Lerner A, Sarosiek S, Sanchorawala V, Sloan JM. Incidence of skin hyperpigmentation in Black patients receiving treatment with immunomodulatory drugs. Blood. 2021 05 27; 137(21):2987-2989. PMID: 33728443.
Published on 11/5/2020
Hughes D, Jhaveri R, Shah B, Blevins F, Rodriguez, A, Sarosiek S, Lerner A, Sloan JM, Sanchorawala V. Improvement in Clinic Efficiency, Patient Satisfaction, and Overcoming Unique Challenges in the Era of COVID-19 with Implementation of Subcutaneous Daratumumab in Patients with Multiple Myeloma (MM) and Light Chain (AL) Amyloidosis. Blood. 2020.
Published on 11/13/2019
Hughes D, Blevins F, Shah B, Sarosiek S, Lerner A, Sloan JM. Blood. Real-World Experience with Fostamatinib in Patients with Immune Thrombocytopenia at an Academic Medical Center. ASH Publications. 2019.
View full list of 7 publications.