Emily Jones MD
Instructor, General Internal Medicine
72 East Concord Street | (617) 414-5951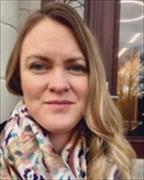 Sections
General Internal Medicine
Biography
Emily K. Jones, MD is a Resident in Internal Medicine at Boston University Medical Center. She received her MD form University of Hawai'i, John A Burns School of Medicine, Honolulu, HI in 2019. She is currently a member of the Gold Humanism Honor Society.
Education
MD, University of Hawaii, 2019
Neuroscience/Neurology, BA, Middlebury College, 2010
Publications
Published on 9/22/2021
Braun HM, Jones EK, Walley AY, Siegel J, Streed CG. Characterizing Substance Use Disorders Among Transgender Adults Receiving Care at a Large Urban Safety Net Hospital. J Addict Med. 2022 Jul-Aug 01; 16(4):407-412. PMID: 34561349.
Published on 1/4/2021
Bussu G, Llera A, Jones EJH, Tye C, Charman T, Johnson MH, Beckmann CF, Buitelaar JK. Uncovering neurodevelopmental paths to autism spectrum disorder through an integrated analysis of developmental measures and neural sensitivity to faces. J Psychiatry Neurosci. 2021 Jan 04; 46(1):E34-E43. PMID: 33009904.
Published on 5/15/2020
Lupez E, Suarez S, Jones E, Sulakvelidze N, Paniszyn L, Braun H, Siskind S, Stovall R, Laks J, Siegel J, Rich C, Cruz R. Doctors for decarceration. CommonWealth Magazine. 2020.
Published on 7/17/2016
Jones E. UH medical students learn about employing nutrition to reverse heart disease. UH Med Now, John A. Burns School of Medicine. 2016.
View full list of 4 publications.