Dan Tzizik PA
Assistant Professor, General Internal Medicine
85 E. Concord St | (617) 638-5256

dmtzizik@bu.edu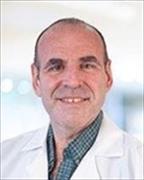 Sections
General Internal Medicine
Biography
Professor Tzizik joined the PA program as a faculty member in 2020. He is a graduate of Worcester Polytechnic Institute and received his MPAS from the University of Iowa College of Medicine PA Program. He has three years experience in PA education and practices clinically in Emergency Medicine. For the past 19 years, he has been a member of the New Hampshire National Guard where he holds the rank of Lieutenant Colonel.

Professor Tzizik is the Associate Director of Didactic Education for the Physician Assistant Program.
Education
Master of Public Health, MPH, Johns Hopkins University, 2021
Physician Assistant, MPA, University of Iowa, 1998
Biological Sciences, BS, Worcester Polytechnic Institute, 1991
Publications
Published on 12/1/2019
Tzizik D. A multilevel life course perspective on type 2 diabetes. JAAPA. 2019 Dec; 32(12):34-38. PMID: 31770303.
Published on 12/1/2018
Tzizik DM, Borchardt RA. Chagas disease: An underrecognized diagnosis. JAAPA. 2018 Dec; 31(12):30-33. PMID: 30489388.
Published on 4/1/2018
Borchardt RA, Tzizik D. Update on surgical site infections: The new CDC guidelines. JAAPA. 2018 Apr; 31(4):52-54. PMID: 30973535.
Published on 3/1/1998
Yu W, Bozza PT, Tzizik DM, Gray JP, Cassara J, Dvorak AM, Weller PF. Co-compartmentalization of MAP kinases and cytosolic phospholipase A2 at cytoplasmic arachidonate-rich lipid bodies. Am J Pathol. 1998 Mar; 152(3):759-69. PMID: 9502418.
Published on 11/1/1994
Dvoràk AM, Morgan ES, Tzizik DM, Weller PF. Prostaglandin endoperoxide synthase (cyclooxygenase): ultrastructural localization to nonmembrane-bound cytoplasmic lipid bodies in human eosinophils and 3T3 fibroblasts. Int Arch Allergy Immunol. 1994 Nov; 105(3):245-50. PMID: 7920026.
Published on 11/1/1993
Beil WJ, Weller PF, Tzizik DM, Galli SJ, Dvorak AM. Ultrastructural immunogold localization of tumor necrosis factor-alpha to the matrix compartment of eosinophil secondary granules in patients with idiopathic hypereosinophilic syndrome. J Histochem Cytochem. 1993 Nov; 41(11):1611-5. PMID: 8409368.
View full list of 6 publications.