Dan Tzizik PA
Clinical Instructor, General Internal Medicine
85 E. Concord St | (617) 638-5256

dmtzizik@bu.edu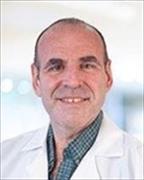 Sections
General Internal Medicine
Biography
Professor Tzizik joined the PA program as a faculty member in 2020. He is a graduate of Worcester Polytechnic Institute and received his MPAS from the University of Iowa College of Medicine PA Program. He has three years experience in PA education and practices clinically in Emergency Medicine. For the past 19 years, he has been a member of the New Hampshire National Guard where he holds the rank of Lieutenant Colonel.

Professor Tzizik is the Associate Director of Didactic Education for the Physician Assistant Program.
Education
Master of Public Health, MPH, Johns Hopkins University, 2021
Biological Sciences, BS, Worcester Polytechnic Institute, 1991
Physical Therapy, PA, University of Iowa, 1998
Publications
Published on 12/1/2019
Tzizik D. A multilevel life course perspective on type 2 diabetes. JAAPA. 2019 Dec; 32(12):34-38. PMID: 31770303.
Published on 12/1/2018
Tzizik DM, Borchardt RA. Chagas disease: An underrecognized diagnosis. JAAPA. 2018 Dec; 31(12):30-33. PMID: 30489388.
Published on 4/1/2018
Borchardt RA, Tzizik D. Update on surgical site infections: The new CDC guidelines. JAAPA. 2018 Apr; 31(4):52-54. PMID: 30973535.
View full list of 3 publications.