Cleopatra Ferrao MS
Assistant Professor, General Internal Medicine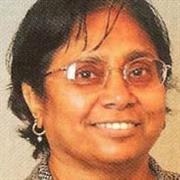 Sections
General Internal Medicine
Biography
Expertise and Interests include: Nursing as a Nurse practitioner; Nurse Educator, which is why I preceptor NP students; Nursing education.
Education
MS, Northeastern University, 1995
Publications
Published on 8/27/2021
Greco CM, Gaylord SA, Faurot K, Weinberg JM, Gardiner P, Roth I, Barnhill JL, Thomas HN, Dhamne SC, Lathren C, Baez JE, Lawrence S, Neogi T, Lasser KE, Castro MG, White AM, Simmons SJ, Ferrao C, Binda DD, Elhadidy N, Eason KM, McTigue KM, Morone NE. The design and methods of the OPTIMUM study: A multisite pragmatic randomized clinical trial of a telehealth group mindfulness program for persons with chronic low back pain. Contemp Clin Trials. 2021 10; 109:106545. PMID: 34455111.
Published on 3/25/2021
Talutis SD, Childs E, Goldman AL, Knapp PE, Gupta A, Ferrao C, Feeney T, McAneny D, Drake FT. Strategies to optimize management of incidental radiographic findings in the primary care setting: A mixed methods study. Am J Surg. 2022 Feb; 223(2):297-302. PMID: 33810834.
View full list of 2 publications.