Brian B. Hoffman MD
Adjunct Professor, General Internal Medicine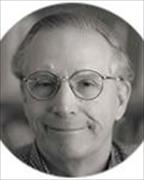 Sections
General Internal Medicine
Biography
Dr. Brian B. Hoffman MD is a internist in Boston, MA. Dr. Hoffman is affiliated with Boston VA Healthcare System in Boston.
Education
MD, McGill University, 1975
BSc, McGill University, 1970
Publications
Published on 7/20/2016
Tso GJ, Yuen K, Martins S, Tu SW, Ashcraft M, Heidenreich P, Hoffman BB, Goldstein MK. Test Case Selection in Pre-Deployment Testing of Complex Clinical Decision Support Systems. AMIA Jt Summits Transl Sci Proc. 2016; 2016:240-9. PMID: 27570678.
Published on 11/5/2015
Zulman DM, Martins SB, Liu Y, Tu SW, Hoffman BB, Asch SM, Goldstein MK. Using a Clinical Knowledge Base to Assess Comorbidity Interrelatedness Among Patients with Multiple Chronic Conditions. AMIA Annu Symp Proc. 2015; 2015:1381-9. PMID: 26958279.
Published on 10/1/2013
Zulman DM, Asch SM, Martins SB, Kerr EA, Hoffman BB, Goldstein MK. Quality of care for patients with multiple chronic conditions: the role of comorbidity interrelatedness. J Gen Intern Med. 2014 Mar; 29(3):529-37. PMID: 24081443.
Published on 9/1/2007
Abiose AK, Aronow WS, Moreno H, Nair CK, Blaschke TF, Hoffman BB. Increased vascular alpha1-adrenergic sensitivity in patients with renal failure: receiving recombinant erythropoeitin. Am J Ther. 2007 Sep-Oct; 14(5):427-34. PMID: 17890929.
Published on 6/1/2007
Bosworth HB, Olsen MK, McCant F, Harrelson M, Gentry P, Rose C, Goldstein MK, Hoffman BB, Powers B, Oddone EZ. Hypertension Intervention Nurse Telemedicine Study (HINTS): testing a multifactorial tailored behavioral/educational and a medication management intervention for blood pressure control. Am Heart J. 2007 Jun; 153(6):918-24. PMID: 17540191.
Published on 1/1/2006
Lin ND, Martins SB, Chan AS, Coleman RW, Bosworth HB, Oddone EZ, Shankar RD, Musen MA, Hoffman BB, Goldstein MK. Identifying barriers to hypertension guideline adherence using clinician feedback at the point of care. AMIA Annu Symp Proc. 2006; 494-8. PMID: 17238390.
Published on 1/1/2006
Martins SB, Lai S, Tu S, Shankar R, Hastings SN, Hoffman BB, Dipilla N, Goldstein MK. Offline testing of the ATHENA Hypertension decision support system knowledge base to improve the accuracy of recommendations. AMIA Annu Symp Proc. 2006; 539-43. PMID: 17238399.
Published on 11/1/2005
Goldstein MK, Lavori P, Coleman R, Advani A, Hoffman BB. Improving adherence to guidelines for hypertension drug prescribing: cluster-randomized controlled trial of general versus patient-specific recommendations. Am J Manag Care. 2005 Nov; 11(11):677-85. PMID: 16268751.
Published on 1/1/2005
Chan AS, Shankar RD, Coleman RW, Matins SB, Hoffman BB, Goldstein MK. Leveraging point-of-care clinician feedback to study barriers to guideline adherence. AMIA Annu Symp Proc. 2005; 915. PMID: 16779202.
Published on 11/15/2004
Steinman MA, Fischer MA, Shlipak MG, Bosworth HB, Oddone EZ, Hoffman BB, Goldstein MK. Clinician awareness of adherence to hypertension guidelines. Am J Med. 2004 Nov 15; 117(10):747-54. PMID: 15541324.
View full list of 107 publications.