Bindu Kalesan PhD, MPH
Voluntary Assistant Professor, Preventive Medicine & Epidemiology
Voluntary Assistant Professor, Community Health Sciences
72 E. Concord Street | (617) 358-1307

kalesan@bu.edu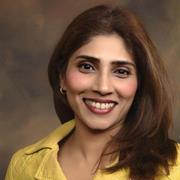 Sections
Preventive Medicine & Epidemiology
Centers
Framingham Heart Study
Evans Center for Interdisciplinary Biomedical Research
Biography
I am a clinical epidemiologist and data scientist, with three interdisciplinary research pillars, within the umbrella of eliminating racial disparities and discrimination and promoting equity and social justice: 1) trauma and violence (firearm injury epidemiology), 2) cardiometabolic diseases 3) psychiatric and mental health conditions. I use novel statistical methodology, supervised and unsupervised machine learning and emerging m-health technologies. My most recent study in the Journal of Affective Disorders found that the average profile of an American using a gun for suicide is a married, white male over the age of 50 who is experiencing deteriorating health.
Websites
Education
Epidemiology, PhD, Universität Bern, 2012
Epidemiology, MPH, Johns Hopkins University, 2004
Epidemiology, MSc, Tamil Nadu Dr. M.G.R. Medical University, 2002
Publications
Published on 8/24/2022
Oblath R, Herrera CN, Were LPO, Syeda HS, Duncan A, Ferguson T, Kalesan B, Perez DC, Taglieri J, Borba CPC, Henderson DC. Long-Term Trends in Psychiatric Emergency Services Delivered by the Boston Emergency Services Team. Community Ment Health J. 2023 Feb; 59(2):370-380. PMID: 36001197.
Published on 11/2/2021
Kimmel SD, Kim JH, Kalesan B, Samet JH, Walley AY, Larochelle MR. Against Medical Advice Discharges in Injection and Non-injection Drug Use-associated Infective Endocarditis: A Nationwide Cohort Study. Clin Infect Dis. 2021 11 02; 73(9):e2484-e2492. PMID: 32756935.
Published on 2/4/2021
Siracuse JJ, Woodson J, Ellis RP, Farber A, Roddy SP, Kalesan B, Levin SR, Osborne NH, Srinivasan J. Intermittent claudication treatment patterns in the commercially insured non-Medicare population. J Vasc Surg. 2021 08; 74(2):499-504. PMID: 33548437.
Published on 2/1/2021
Siracuse JJ, Kalesan B. The need for a comprehensive vascular trauma registry. J Vasc Surg. 2021 02; 73(2):738. PMID: 33485501.
Published on 12/29/2020
Kalesan B, Siracuse JJ, Cook A, Prosperi M, Fagan J, Galea S. Prevalence and hospital charges from firearm injuries treated in US emergency departments from 2006 to 2016. Surgery. 2021 05; 169(5):1188-1198. PMID: 33384161.
Published on 9/16/2020
Siracuse JJ, Farber A, Cheng TW, Levin SR, Kalesan B. Hospital-Level Medicaid Prevalence Is Associated with Increased Length of Stay after Asymptomatic Carotid Endarterectomy and Stenting Despite no Increase in Major Complications. Ann Vasc Surg. 2021 Feb; 71:65-73. PMID: 32949743.
Published on 9/15/2020
Janeway MG, Zhao X, Rosenthaler M, Zuo Y, Balasubramaniyan K, Poulson M, Neufeld M, Siracuse JJ, Takahashi CE, Allee L, Dechert T, Burke PA, Li F, Kalesan B. Clinical diagnostic phenotypes in hospitalizations due to self-inflicted firearm injury. J Affect Disord. 2021 01 01; 278:172-180. PMID: 32961413.
Published on 7/27/2020
Kimmel SD, Walley AY, Linas BP, Kalesan B, Awtry E, Dobrilovic N, White L, LaRochelle M. Effect of Publicly Reported Aortic Valve Surgery Outcomes on Valve Surgery in Injection Drug- and Non-Injection Drug-Associated Endocarditis. Clin Infect Dis. 2020 07 27; 71(3):480-487. PMID: 31598642.
Published on 7/17/2020
Kalesan B, Zhao S, Poulson M, Neufeld M, Dechert T, Siracuse JJ, Zuo Y, Li F. Intersections of Firearm Suicide, Drug-Related Mortality, and Economic Dependency in Rural America. J Surg Res. 2020 12; 256:96-102. PMID: 32688080.
Published on 7/8/2020
Neufeld MY, Janeway MG, Lee SY, Miller MI, Smith EA, Kalesan B, Allee L, Dechert T, Sanchez SE. Utilization of mental health services in pediatric patients surviving penetrating trauma resulting from interpersonal violence. Am J Surg. 2021 01; 221(1):233-239. PMID: 32690211.
View full list of 115 publications.