Angela C. Reffel MHP, PA-C
Assistant Professor, Gastroenterology
Graduate Faculty (Primary Mentor of Grad Students)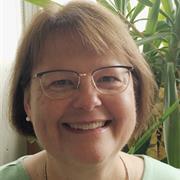 Biography
Angela C. Reffel, MHP, PA-C joined the Physician Assistant Program at the Chobanian and Avedisian School of Medicine in 2016. Ms. Reffel received her Bachelor of Arts in Biology at Brandeis University before attending Northeastern University Bouvé College of Health Sciences Physician Assistant Program where she obtained her Physician Assistant certificate and Masters of Health Professions degree. She also completed the American Association for the Study of Liver Diseases NP/PA Hepatology Fellowship. She joined the Department of Internal Medicine, Section of Gastroenterology in 2002, but has clinical and research experience in a variety of settings which include the Massachusetts Department of Public Health, Harvard Vanguard Medical Associates, Planned Parenthood, Fenway Community Health Center and Dana Farber Cancer Institute. She is currently an Assistant Professor of Medicine at the Chobanian and Avedisian School of Medicine.
Education
Public Health, MPH, Northeastern University, 1988
Biology, BA, Brandeis University, 1982
PA, Northeastern University, 1988
Publications
Published on 6/1/2017
Warner ML, White S, Reffel A. Negotiating on Behalf of Your Program. J Physician Assist Educ. 2017 Jun; 28(2):116-118. PMID: 28509840.
Published on 10/1/2001
Horton K, Reffel A, Rosen K, Farraye FA. Training of nurse practitioners and physician assistants to perform screening flexible sigmoidoscopy. J Am Acad Nurse Pract. 2001 Oct; 13(10):455-9. PMID: 11930767.
Published on 9/1/1999
Wallace MB, Kemp JA, Meyer F, Horton K, Reffel A, Christiansen CL, Farraye FA. Screening for colorectal cancer with flexible sigmoidoscopy by nonphysician endoscopists. Am J Med. 1999 Sep; 107(3):214-8. PMID: 10492313.
Published on 1/1/1984
Hendrickson SL, Cochran BH, Reffel AC, Stiles CD. Regulation of gene expression by serum and serum growth factors. Symp Fundam Cancer Res. 1984; 37:71-85. PMID: 6335592.
Published on 7/1/1983
Cochran BH, Reffel AC, Stiles CD. Molecular cloning of gene sequences regulated by platelet-derived growth factor. Cell. 1983 Jul; 33(3):939-47. PMID: 6872001.
View full list of 5 publications.