Andrew J. Zimolzak MD, MMSc
Assistant Professor, General Internal Medicine
150 S Huntington Avenue | (617) 414-5013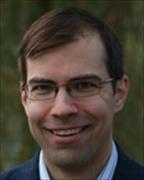 Sections
General Internal Medicine
Biography
Andrew Zimolzak, MD is an Assistant Professor of Medicine in General Internal Medicine at the Boston University School of Medicine. His research involves data characterization and curation in order to make scientific research in medical informatics reusable and available for review by other investigators. He teaches and mentors and in the past he has used massive data sets for predictive modeling of medication adherence. His past work in data has been used in clinical trials and observational studies.
Websites
Education
Medicine-Internal, MD, Washington University School of Medicine, 2007
Health Administration/Informatics, MMS/MMSc, Harvard Medical School, 2013
Biochemistry, BS, Michigan State University, 2002
Publications
Published on 4/27/2021
Zimolzak AJ, Shahid U, Giardina TD, Memon SA, Mushtaq U, Zubkoff L, Murphy DR, Bradford A, Singh H. Why Test Results Are Still Getting "Lost" to Follow-up: a Qualitative Study of Implementation Gaps. J Gen Intern Med. 2021 Apr 27. PMID: 33907982.
Published on 12/1/2020
Vassy JL, Gaziano JM, Green RC, Ferguson RE, Advani S, Miller SJ, Chun S, Hage AK, Seo SJ, Majahalme N, MacMullen L, Zimolzak AJ, Brunette CA. Effect of Pharmacogenetic Testing for Statin Myopathy Risk vs Usual Care on Blood Cholesterol: A Randomized Clinical Trial. JAMA Netw Open. 2020 12 01; 3(12):e2027092. PMID: 33270123.
Published on 8/1/2020
Ryu JH, Zimolzak AJ. Natural Language Processing of Serum Protein Electrophoresis Reports in the Veterans Affairs Health Care System. JCO Clin Cancer Inform. 2020 08; 4:749-756. PMID: 32813561.
Published on 12/18/2019
Brunette CA, Miller SJ, Majahalme N, Hau C, MacMullen L, Advani S, Ludin SA, Zimolzak AJ, Vassy JL. Pragmatic Trials in Genomic Medicine: The Integrating Pharmacogenetics In Clinical Care (I-PICC) Study. Clin Transl Sci. 2020 03; 13(2):381-390. PMID: 31808996.
Published on 8/21/2019
Fillmore N, Do N, Brophy M, Zimolzak A. Interactive Machine Learning for Laboratory Data Integration. Stud Health Technol Inform. 2019 Aug 21; 264:133-137. PMID: 31437900.
Published on 4/19/2019
Fillmore NR, Yellapragada SV, Ifeorah C, Mehta A, Cirstea D, White PS, Rivero G, Zimolzak A, Pyarajan S, Do N, Brophy M, Munshi NC. With equal access, African American patients have superior survival compared to white patients with multiple myeloma: a VA study. Blood. 2019 06 13; 133(24):2615-2618. PMID: 31003998.
Published on 10/24/2018
Vassy JL, Brunette CA, Majahalme N, Advani S, MacMullen L, Hau C, Zimolzak AJ, Miller SJ. The Integrating Pharmacogenetics in Clinical Care (I-PICC) Study: Protocol for a point-of-care randomized controlled trial of statin pharmacogenetics in primary care. Contemp Clin Trials. 2018 12; 75:40-50. PMID: 30367991.
Published on 8/22/2015
Raju SP, Ho Y-L, Zimolzak AJ, Katcher B, Cho K, Gagnon DR. Validation of Laboratory Values in a Heterogeneous Healthcare System: The US Veterans Affairs Experience. Boston. 2015.
Published on 1/21/2015
Badawi O, Brennan T, Celi LA, Feng M, Ghassemi M, Ippolito A, Johnson A, Mark RG, Mayaud L, Moody G, Moses C, Naumann T, Nikore V, Pimentel M, Pollard TJ, Santos M, Stone DJ, Zimolzak A. Metadata correction: making big data useful for health care: a summary of the inaugural mit critical data conference. JMIR Med Inform. 2015; 3(1):e6. PMID: 25608565.
Published on 1/1/2015
Leatherman SM, Riley KE, Woods PA, Zimolzak AJ, Majahalme N, Kudesia V, Ferguson RE, Fiore LD. Ascertainment of Clinical Outcomes from Electronic Medical Record Data for Point-of-Care Clinical Trials. 2015.
View full list of 16 publications.