Residency Program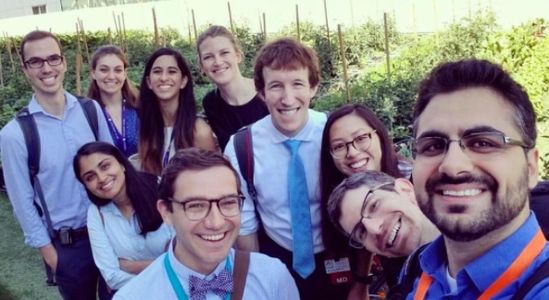 The Internal Medicine Residency Program at Boston University Medical Center offers outstanding clinical and research training in all areas of internal medicine. Through diverse and complementary experiences at our major teaching hospitals, and with the guidance and supervision of a strong medical school faculty, house officers attain skills in all aspects of patient care. They may choose among a wide variety of electives, developing areas of special concentration or enrichment throughout their training.
Training Programs
We offer both a three-year categorical program in Internal Medicine and a one year Preliminary Program. Categorical residents may also opt for special programs such as the Primary Care Track or the ABIM Research Track. 
Pathways
We also offers residents specialized curricula outside their of their program, known as pathways, that provide individualized areas of expertise and distinction. These pathways are offered to residents in the fall of PGY2.