#BMCIMRES Coaching Program Goes Digital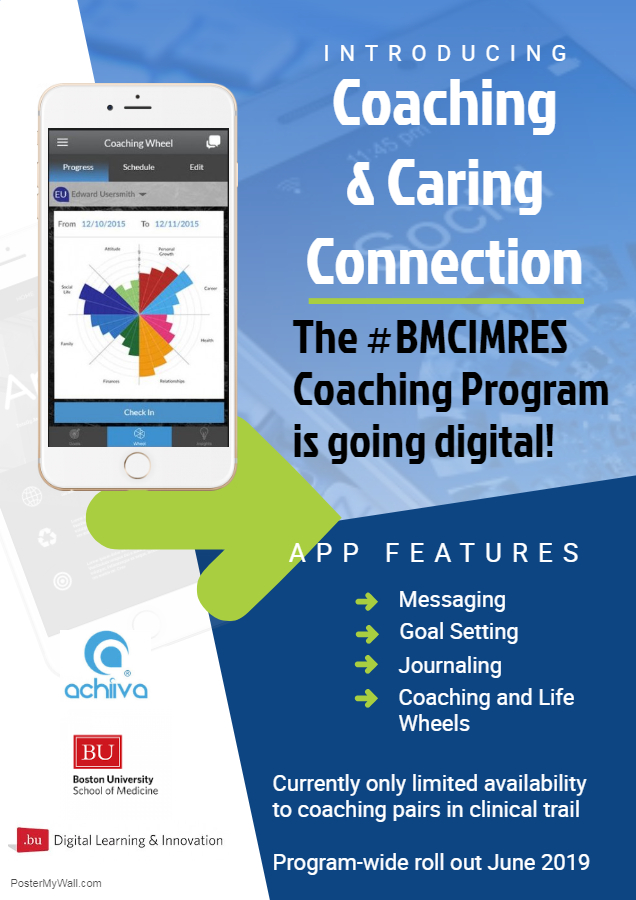 In partnership with BU Digital Education Incubator and Achiiva, Inc., an Australian based app designer, the residency program recently launched the Coaching and Caring Connection, a coaching app designed specifically for use by BUMC residents and coaches. 
Coaching & Caring Connection supplements the traditional coaching relationship by offering coaching pairs the opportunity to maintain consistent contact and support. Through the use of Coaching & Caring Connections's progress wheels and journaling features, residents are able to log their progress on personal goals. Coaches can monitor residents' progress and then encourage and support their journey by posting resources and messages to their inspiration boards.
The pilot program is currently in the clinical trials stage and is in use by 50% of 2018 intern coaching pairs. For more information, please visit the Coaching Program webpage or contact Asher.Tulsky@bmc.org.