Infectious Diseases and Addiction Medicine Combined Fellowship Track
The Boston Medical Center (BMC) Combined Infectious Diseases and Addiction Medicine Track is among the first in the nation to focus specifically on the intersection of substance use and infectious diseases. The program is a unique collaboration the Section of Infectious Diseases and the Clinical Addiction Research & Education (CARE) Unit. Faculty in Infectious Diseases work closely with the CARE Unit and are members of the BMC-wide Grayken Center for Addiction Medicine. In this Combined-fellowship track, we offer fellows the opportunity for mentorship, research, and clinical training from multiple faculty members in both the Section of Infectious Diseases and CARE Unit as they build their careers.
Overview
Fellows will have opportunities to integrate clinical addiction and infectious diseases care in multiple settings including general inpatient medical settings, outpatient HIV primary care clinic, low-barrier and traditional addiction treatment settings at Boston Medical Center and fellowship partners. Fellows interested in research in substance use disorders and infectious diseases will have the opportunity to work with faculty members who have established research activities at this important intersection including intervention development and assessment, cost-effectiveness, modeling, and basic science.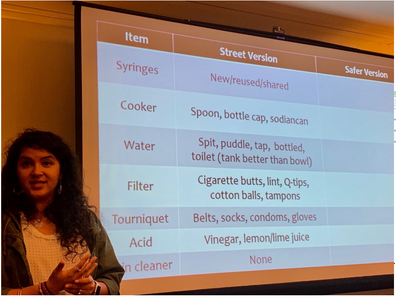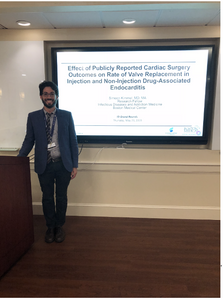 Year One
During the first year, fellows will rotate through the infectious disease consult and inpatient services similar to other trainees. Fellows will receive specific infectious disease and addiction mentorship in their outpatient practices as they begin to learn and integrate these diverse skills. During this time, fellows will meet regularly with their identified mentor to develop their research plan.
Year Two
During the second year, trainees will do 2 months of infectious disease clinical rotations and 10 months of addiction medicine rotations as part of the Grayken Fellowship in Addiction Medicine. Fellows will maintain their weekly outpatient infectious disease clinic with a greater focus on management of co-morbid infectious diseases and substance use disorders including HIV and hepatitis C virus. Built-in to the 10 months of addiction medicine rotation time, fellows will dedicated time to engage in mentored scholarly activities, such as clinical research .
Year Three
Fellows will dedicate 75% of their time to scholarly activity. Fellows will continue their longitudinal outpatient infectious disease and addiction medicine clinic and rotate on the inpatient Addiction Consult Service. Fellows focus on completing and publishing scholarly work and career development, so that they are ready for a faculty position. For fellows planning for a career in research, funding for an additional Year 4 may be available to complete research projects, prepare fellows to apply for a career development award or similar foundational funding, and for additional career development, including course work.