Anthony Abruzzese, DSc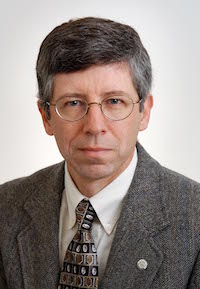 Dr. Anthony Abruzzese is the Instructional Technology Coordinator for Boston University's Master of Science in Healthcare Emergency Management (HEM) program. His primary responsibilities encompass maintenance of the Virtual Classrooms, ongoing development of the program's website, server management and integration of new technologies into the program. He also provides technical support to the Human Neurobiology Laboratory and the MS in Bioimaging program.
Dr. Abruzzese has worked in higher education for more than 30 years at both public and private institutions. He has held positions as technical specialist, an administrator, teaching faculty and instructional/curriculum designer. He has developed and taught courses in computer literacy, Microsoft Office applications, Communications Design and Website Design. He currently teaches BC 620 – The Psychology & Sociology of Disasters and Methods of Risk Communication in the HEM program at BU, specializing in risk and crisis communications.
Dr. Abruzzese holds a BA in Psychology from the University of Massachusetts/Boston, and two Masters degrees, one a MEd in Communications/Media from Fitchburg State College, and a MS in Communications Management also from Fitchburg State College. He is a member of the Order of the Sword & Shield National Honor Society—Omicron Sigma Sigma. He completed his doctoral studies (DSc) in Civil Security, Leadership, Management and Policy at New Jersey City University in the Spring of 2018.