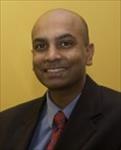 Anurag Singh
Assistant Professor, Pharmacology & Experimental Therapeutics
Assistant Professor, Pharmacology & Experimental Therapeutics
Research Interests & Expertise:
Context dependent mitogenic signal transduction networks that drive proliferation and survival of tumor cells
Functional and mechanistic elucidation of the KRAS-MEK-TAK1 proinflammatory signaling network in KRAS-dependent colon cancers.
Molecular profiling and characterization of KRAS-regulated microRNAs in lung cancer.
Identification and validation of novel pro-survival kinases in molecular subtypes of pancreatic cancer.
Subtype classifications and therapeutic target identification in NRAS-mutant melanoma.
Websites:
Pharmacology & Experimental Therapeutics Faculty
Laboratory of Cancer Pharmacogenomics
Anurag Singh – Research Gate Profile
Departments & Programs:
Department of Pharmacology & Experimental Therapeutics