GH Options for BUSM I Students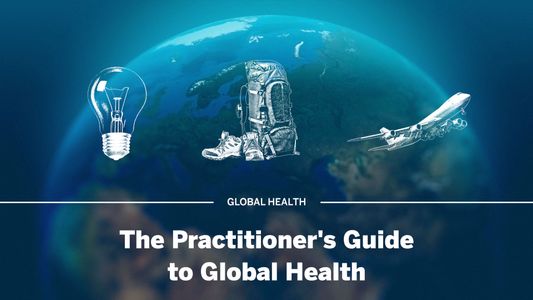 First-year medical students searching for global health opportunities are encourage to first complete Course 1: "The Big Picture" of The Practitioner's Guide to Global Health. Course 1 covers several important "big picture" questions: What kind of experience is right for you and your current level of training? Where should you do it?
---
Introduction: What is Available?
Many first-year medical students are anxious to undertake a "clinical" GH experience, but clinical options are extremely limited for first-year students. Most students who wish to engage in global health activities (during the summer after first year) can pursue one of three options:
Overall, it is recommended that first-year students use their only free summer to develop skills, knowledge, and cultural understanding that can be used during a fourth-year elective. Students are encouraged to become involved in projects or populations in their first year that they can continue involvement with until the end of medical school.
Suzanne Sarfaty, MD, Director of GH Programs at BUSM, is available to meet with students with GH aspirations, but students are advised to research all available options and come to the meeting prepared with particular programs/ideas in mind. Contact Ana Gregory to schedule a meeting with Dr. Sarfaty. Additionally, Ana is available for general questions regarding GH opportunities, and she can determine if a meeting with Dr. Sarfaty is necessary.
There are many programs abroad that are tailored specifically to first-year medical students to study medical Spanish and learn about the health care system of a developing country. Each program has its specific deadline for applications. Partial funding to help defray cost of these programs is available through the GH Summer Scholarship Program.  See the following:
Community Service/Public Health/Service Learning Programs
Community Service/Public Health/Service Learning Programs are not necessarily medical-student focused but include professionals and students of many disciplines. There is a central project or a service provided in connection within a community that is located overseas or in the U.S.
Examples include:
Global Health Research/Community Health Projects
To undertake an GH research or community health project during the summer after first year, medical students must begin the planning process during the fall semester of their first year of medical school. For tips on how to get started, visit Research in the GH Field.
BUSM offers the GH Summer Scholarship Program that provides funding for first-year B.U. medical students to undertake a full-time 8-week summer research or community health project during the summer between first- and second-year. The project must be completed in a developing country. Students interested in applying for an GH summer scholarship, MUST attend the GH mini-course to be eligible for funding.