Response to COVID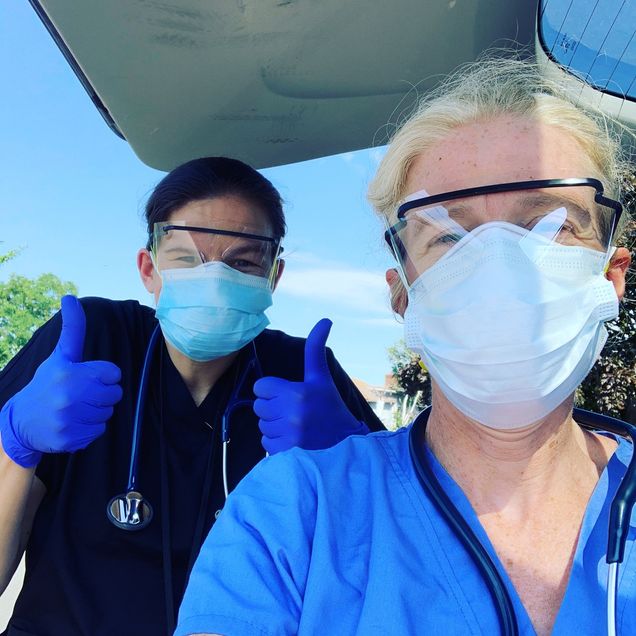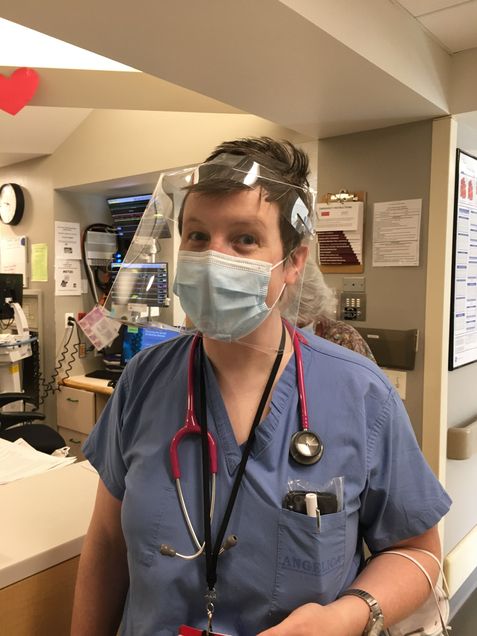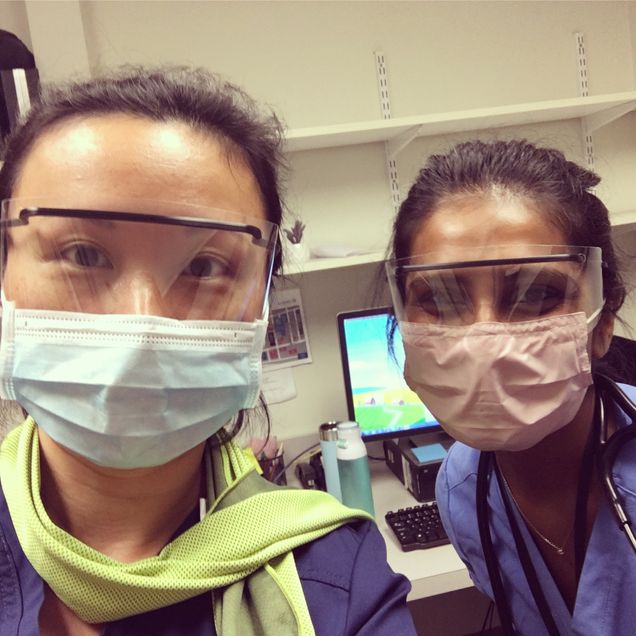 As we have faced one of the most challenging and uncertain times in medical history, we could not be more #BMCproud to be part of the amazing Boston Medical Center & Boston University communities. We are excited that all experiences have fully returned to in-person.
Boston, and particularly its most vulnerable, older adult residents, were hit particularly hard by the COVID-19 pandemic. As a result, our Geriatrics fellows contributed significantly to helping care for our patients alongside our entire BU Geriatrics and Boston Medical Center team:
Clinical: We were fortunate that the majority of our clinical rotations, including our longitudinal rotations of home care and Geriatrics ambulatory clinic, remained intact with minor modifications – using telemedicine as well as remote consultative and teaching technology. During our 6-week long COVID surge, fellows played an essential role rotating as team leaders on our dedicated (non-COVID) inpatient Geriatrics service, which allowed for expansion of our BMC COVID floor & ICU teams to over 13 teams total at the height of the surge. When our nursing home teams were hit particularly hard by the virus, our fellows jumped right in to help create a remote deprescribing initiative to reduce unnecessary medication administration to COVID+ patients to ensure nurses were able to maximize their time and PPE appropriately. In every way, we are so proud of the work our fellows have done for their patients and our community! We truly have been in this together!
Educational & Scholarship: The entirety of our Friday educational series, including our Geriatrics Grand Round conference series, Journal Clubs, Center of Excellence curriculum, Works In Progress, and geriatric content small group sessions have remained intact using remote learning on Zoom. The sessions have been universally well received by both the fellow participants as well as faculty teachers.
New curriculum for self-study & collaboration was also created for the fellows by our Program Director team around Advance Care Planning in the time of COVID, emergency preparedness and response, resource allocation in pandemics, caring for vulnerable populations including the impact of social determinants of health on COVID outcomes, and more. Fellows have been involved in developing projects and op-ed pieces around these topics, becoming our local "experts" and leading sessions for other trainees and providers in Grand Round-type settings, and assisting in designing new virtual curricula for our required Boston University Chobanian & Avedisian School of Medicine 4th year medical student rotation.
Innovations: Our Program Director, Dr. Ryan Chippendale, is one of the founding members of a new national fellowship collaboration, called Geri-A-Float, which has brought together leaders and experts from around the country to design sessions for Geriatrics fellows on subjects such as Advance Care Planning, resource allocation, leadership in the time of crisis, mental health and wellbeing for trainees in the time of COVID, as well as serving as a national platform for presenting accepted AGS abstracts for fellows. Our fellows have found these sessions instrumental in connecting and sharing experiences with other fellows and faculty from around the country during an otherwise challenging time of much uncertainty. We plan to continue this national collaborative next academic year as a once monthly online session.
Community: Despite maintaining healthy physical distance throughout this pandemic, our BU Geriatrics family & community has never been stronger. Whether it be our Friday morning themed Zoom staff meetings or celebrating each other's birthdays virtually, we have been pillars of strength and security for each other during a very challenging time for ourselves as well as our patients and families. Frequent check-in's, phone calls, and zooms are the regular, as well as lending a helping hand to whatever provider is in need. Follow us on twitter to see more!
A sincere thank you to our fellows, preceptors and leadership team for everything they have done to keep us A-FLOAT during this unprecedented time!
You can find more about BMC's response to COVID by watching video updates from our BMC leaders and specifically about "Healthy Spacing" & our section's initiatives during COVID-19 from our Geriatrics Section Chief Dr. Hollis Day.