Certificate in Clinical Dermatology

The Program's Response to COVID: In an effort to abide by COVID-19 safety protocols, the International Graduate Training Program in Dermatology has adopted a hybrid curriculum during the 2020-2021 academic year, including in-person and remote clinical and academic experiences. We plan to maintain this hybrid curriculum until given further instructions by institutional leadership. Our administrative team, in partnership with the Boston University International Students and Scholars Office, will continue to support international trainees with visa sponsorship while following local and federal protocols concerning the COVID-19 pandemic.

Program Description
The Department of Dermatology offers a non-degree program certificate, which involves direct patient care with hands-on clinical participation under clinical faculty supervision. Application requirements include a medical degree from a recognized university, a year of internship, one or more years of experience in medicine (preferably with an emphasis in dermatology), and proficiency in English. TOEFL or IELTS scores are required.

Non-Degree Certificate in Clinical Dermatology Programs
The Certificate in Foundational Clinical Dermatology is a program that aims to educate students in General Dermatology, who may not have an immense background or experience in the field. Students are permitted to enroll in this program initially and subsequent admission to the Masters Program is contingent upon successful completion of the first year requirements.
The Certificate in Advanced Clinical Dermatology is a program geared towards dermatologist who desire a more in-depth knowledge and practice of dermatology. This program may be tailored to accommodate certain areas of interest of the student. Possible concentrations are as follows:
In both these programs, there is a concomitant academic program. Lectures and seminars by world-renowned dermatologists and scientists are offered (at least twice per week) throughout the year as well as Grand Rounds, where interesting cases are discussed by leading dermatologists.

Admissions
The application season for the July 2021 start date will officially open August 25, 2020. 
Please register and submit your application through the Liaison Portal. After creating an account, click the "Add Program" tab and search "Dermatology". Select the program you wish to apply for and complete each of the four quadrants on the portal's home page (shown below). Applicants requesting application fee waivers will need to fill out a form on the GMS website. Applicants must satisfy one of three circumstances to receive a waiver and provide documentation.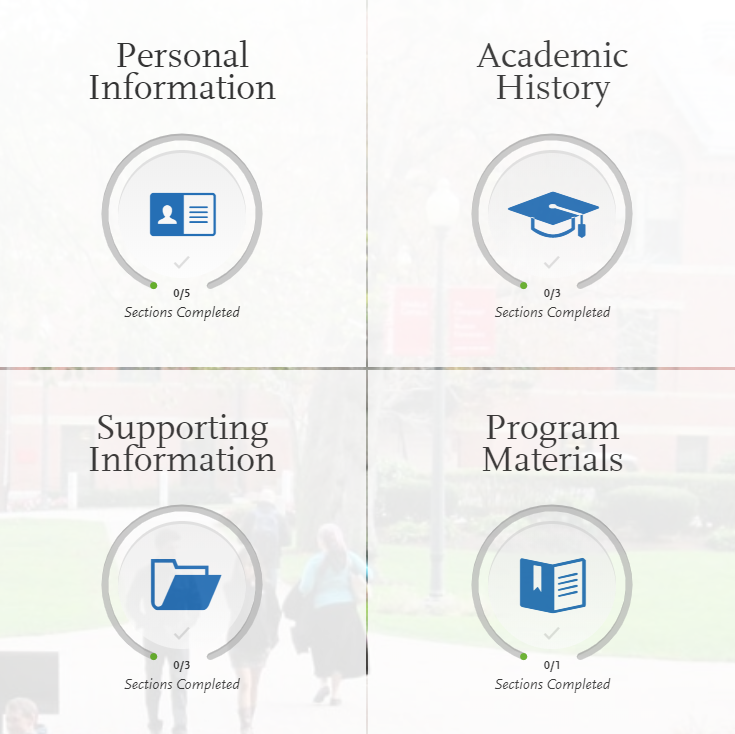 Necessary documents for applying:
TOEFL or IELTS scores requested through Liaison (Academic Portal > Standardize Tests)
Three letters of recommendation through Liaison (Program Materials > Recommendations)
Current curriculum vitae (Supporting Information > Documents)
Notarized copy of medical degree translated into English (Supporting Information > Documents)
Medical school transcripts (Supporting Information > Documents)
Financial sponsorship documentation (Supporting Information > Documents)
The application deadline for the July 2021 start date is January 1, 2021. Please contact us at dermtrng@bu.edu if you have any questions.  Email is the preferred form of communication.

Enrollment
Trainees are enrolled as special students at the Boston University School of Medicine and are covered by the School's malpractice and health insurance policies. The University will process your I-20 for a F-1 visa after receipt of your confirmation, deposit, and paperwork.
Instruction of trainees in the Department of Dermatology is yearlong from July 1 through June 30.  Three weeks of vacation per year is customary.

All full-time degree and non-degree programs are tuition-bearing. The tuition fee set by Boston University School of Medicine currently stands at USD $60,864 per year.



For further information please contact:

Tara Cusack
Training Programs Manager
Department of Dermatology
Boston University School of Medicine
609 Albany Street
Boston, Massachusetts 02118 USA
Email: dermtrng@bu.edu
Telephone: 617.358.9728
Fax: 617.358.9709