Allison Larson, MD
Associate Professor of Dermatology, Residency Program Director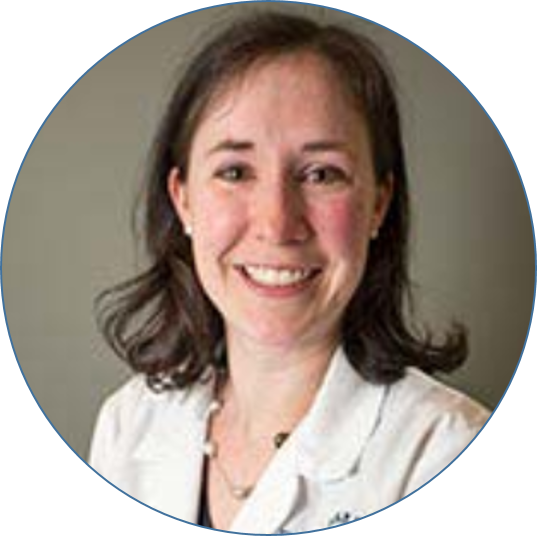 Title

Associate Professor of Dermatology,
Residency Program Director

Office

609 Albany Street, J-309, Boston, MA 02118

Email

derm@bu.edu

Phone

617.358.9700

Summary
Dr. Larson sees general dermatology patients and holds a monthly gynecologic dermatology clinic at Boston Medical Center. She is Vice Chair for Education and Associate Residency Program Director. Her research interests include medical education and gender equity in medicine.

Education
2003 – BS, MSE Johns Hopkins University, Baltimore, MD
2008 – MD Johns Hopkins University, Baltimore, MD
2012-2014 – Residency Dermatology, Harvard University/Massachusetts General Hospital, Boston, MA
2014 – Fellowship Dermatopathlogy, Harvard University, Boston MA

Clinical Specialty and/or Research Interest
General Dermatology
Gynecologic Dermatology
Medical Education
Research interest – Gender equity in medicine

Selected Publications
Larson AR, Cawcutt KA, Englander MJ, Pitt SC, Ansari E, Liu HY, Silver JK. Representation of Women in Authorship and Dissemination of Analyses of Physician Compensation.

 

JAMA Netw Open. 2020;3(3):e201330. Published 2020 Mar 2. doi:10.1001/jamanetworkopen.2020.1330. PMID 32196102.
Watchmaker J, Gonzales EC, Larson AR. Interactive teaching and repeat exposure maximizes medical student satisfaction but do not promote long-term retention of dermatology knowledge. Dermatol Online J 2019; 25(9). PMID 31738839.
Larson AR, Sharkey KM, Poorman JA, Kan CK, Moeschler SM, Chandrabose R, Marquez CM, Dodge DG, Silver JK, Nazarian RM. Representation of women among invited speakers at medical specialty conferences. J Womens Health (Larchmt) 2019. Doi: 10.1089/jwh.2019.7723. PMID 31687866.
Larson AR, Kan CK, Silver JK. Representation of women physician deans in U.S. medical schools. J Womens Health 2019; 28(5):600-5. PMID 30920332.
Larson AR, Poorman JA, Silver JK. Representation of women among physician authors of perspective-type articles in high-impact dermatology journals. JAMA Dermatol 2019; 155(3):386-8. PMID 30725095.
Park JA, Carter EE, Larson AR. Risk factors for acne development in the first 2 years after initiating masculinizing testosterone therapy among transgender men. J Am Acad Dermatol 2019; S0190-9622(18):33115-3. PMID 30711356.
Yang CY, Zumwalt A, Larson AR. Dermatology and anatomy laboratory: Comparing three formats of integration. Dermatol Online J 2018; 24(12). PMID 30677791.