How to create a new application
To create a new application, click "CME RSS"; this will bring you back to the homepage.

At the homepage, click "Create new" to create a profile for your program (Series)

Then enter information about your program (series) as shown below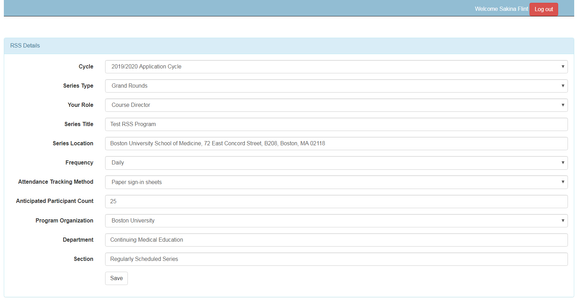 Note: for the question about "Frequency", only select "other" if the options provided do not describe the frequency of your activities. Most programs (Series) will fit in one of the options provided.
Click "Save" at the bottom of the page to save this information
The system should bring you to the "Planning Committee" page (see below)