How to Add Participant Data
To add session participants, select the 'Participants' option under the Session section of the activity.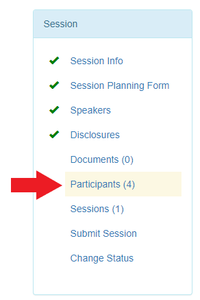 Click the 'Add Participant' button.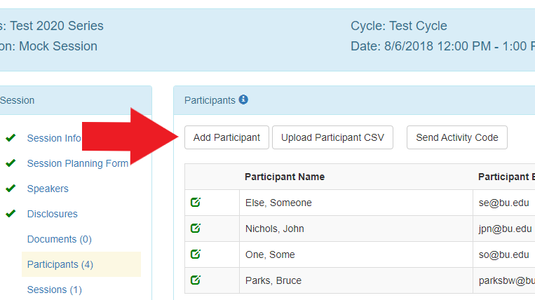 Complete all fields listed below and click 'Save'. This should be done for each participant.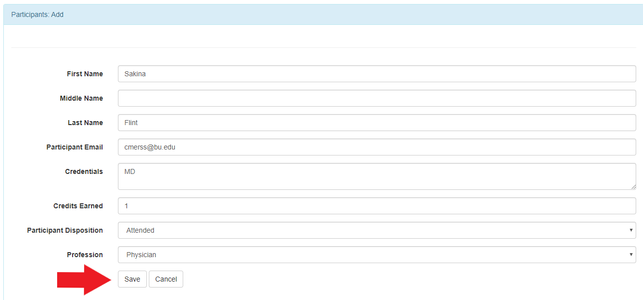 Optional: You also have the ability to send the session activity code to the email list of the added participants.