Collecting Disclosure Information
Regardless of the type of email the program administrator uses to add a speaker to the RSS program (ie. BU vs non-BU email), each speaker will receive the same email notification to enter their disclosure information. Remember, it is strongly encouraged that all speakers now use the online web version of the disclosure form.
If you MUST use a paper form to collect disclosure information, see the instructions below:
Under "Application" tab, click disclosures.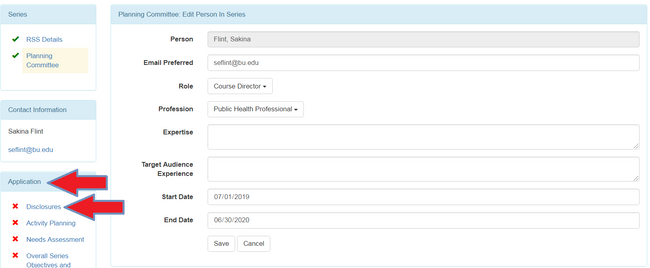 The system brings the user to a page listing individuals associated with the series and their disclosure status. Click the "upload" button displayed at the bottom of the page.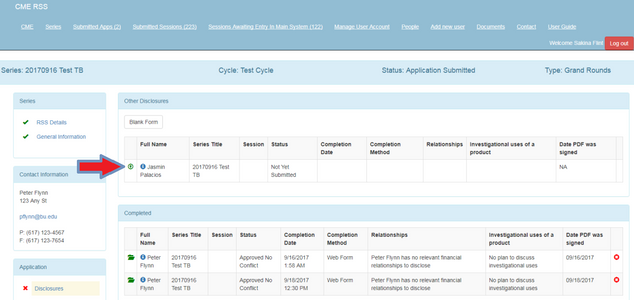 You'll be brought to this page to upload the disclosure pdf file.
Once you have chosen and attached the file, click the "Upload" button at the bottom left.


Once the PDF document is uploaded, you will immediately be prompted to the "Disclosure of Commercial Relationships" page, where activity admin must manually input all of a speaker's disclosure information.