Women's History Month
Chien-Shiung Wu, P.h.D.
1912-1997
Chien-Shiung Wu was a Chinese-American particle and experimental physicist who made significant contributions in the fields of nuclear and particle physics. Dr. Wu completed her Ph.D. from the University of California, Berkeley in June 1940. Two years later, she became an assistant professor at Smith College, a private women's college in Massachusetts. She later accepted a job at Princeton University in New Jersey as the first female faculty member in the history of the physics department, where she taught for officers of the navy. 
In 1944, Dr. Wu joined the Manhattan Project's Substitute Alloy Materials (SAM) Laboratories at Columbia University. The role of the SAM Laboratories was to support the Manhattan Project's gaseous diffusion (K-25) program for uranium enrichment and to develop radiation detector instrumentation. Dr. Wu used her findings in radioactive uranium separation to build the standard model for producing enriched uranium to fuel the atomic bombs at the Oak Ridge, Tennessee facility as well as build innovative Geiger counters. Dr. Wu, like most involved physicists in their later years, distanced herself from the Manhattan Project due to its destructive outcome and recommended to the Taiwanese president Chiang Kai-shek in 1962 to never build nuclear weapons.
After the end of the war in August 1945, Dr. Wu accepted an offer of a position as an associate research professor at Columbia University. She remained at Columbia for the rest of her career and was first named associate professor in 1952, which made her the first woman to become a tenured physics professor in university history. In her post-war research, Dr. Wu, now an established physicist, continued to investigate beta decay. In 1949, she completely established Enrico Fermi's theory and showed how beta decay worked, especially in creating electrons, neutrinos, and positrons. Her work on beta decay became hugely beneficial to her later research and to modern physics in general. 
Dr. Wu is best known for conducting the Wu experiment, which proved that parity is not conserved. This discovery resulted in her colleagues Tsung-Dao Lee and Chen-Ning Yang winning the 1957 Nobel Prize in Physics, while Dr. Wu herself was awarded the inaugural Wolf Prize in Physics in 1978. Her expertise in experimental physics evoked comparisons to Marie Curie. Her nicknames include the "First Lady of Physics", the "Chinese Madame Curie" and the "Queen of Nuclear Research". Dr. Wu became renowned for her steadfast promotion of teaching STEM subjects to all students regardless of gender or any other discriminating cause. Lastly, a college honored the many contributions of Dr. Wu by naming themselves after her and becoming known as Chien-Shiung Wu College.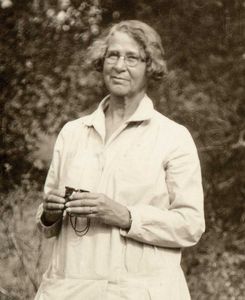 Ynes Mexia
1870-1938
Ynés Enriquetta Julietta Mexía was a Mexican-American botanist notable for her extensive collection of novel specimens of flora and plants originating from sites in Colombia, Mexico, and Peru. Mexía began her career in botany in 1922 when she joined an expedition led by Mr. E. L. Furlong, the Curator of Paleontology at University of California, Berkeley. Her successes started to mount in 1925 with a two-month excursion to western Mexico under the auspices of Roxanna Ferris, a botanist at Stanford University. This excursion yielded 500 botanical specimens, including several new species. The first species to be named after Mexia, Mimosa mexiae, was discovered on this voyage and was dedicated to her by Joseph Nelson Rose. Various other species that she discovered were later named for her, including a flowering plant that is a member of the daisy family called Zexmenia mexiae, now named Lasianthaea macrocephala. In 1928, she was hired to collect plants in Mount McKinley National Park in Alaska, which yielded 6100 specimens. The next year she went to South America and traveled by canoe down the Amazon River, covering 4,800 kilometers in two and a half years, ending at its source in the Andes. This expedition resulted in 65,000 specimens. On that expedition, she spent three months living with the Araguarunas, a native group in the Amazon. All of her research and collecting excursions were funded by the sale of her specimens to institutions and private collectors.
Mexía was an active member of many scientific societies, including the California Botanical Society which she joined in 1915, the Sierra Club, the Audubon Association of the Pacific, the Sociedad Geográfica de Lima, and the California Academy of Sciences. She was also an honorary member of the Departamento Forestal, de Caza y Pesca de México. She also guest appeared as a lecturer at various scientific organizations in the San Francisco Bay Area on account of her riveting accounts of her journeys and her skillful photography lending visuals to her content. Her specimens can be viewed at the California Academy of Sciences (main collection), the Academy of Natural Sciences, Philadelphia, the Field Museum of Natural History, the Gray Herbarium, the New York Botanical Garden, the Smithsonian Institution, the University of California, Berkeley, and the U.S. National Arboretum, as well as several museums and botanical gardens throughout Europe. Her personal papers are preserved at the California Academy of Sciences and at the Bancroft Library at the University of California, Berkeley.
Mexía was atypical for a botanist or botanical collector of her era, as a woman, a person of Mexican heritage under-represented in her field, and an older person who had begun her career in her mid-fifties. Though Mexía had a short professional career—only 13 years—compared to many other academics, she collected a huge number of plant specimens. According to the British Natural History Museum, she collected at least 145,000 plant specimens during her travels, 500 of which were new species (mostly spermatophytes). There have been at least two new genera Mexianthus mexicanus Robinson (Compositae) and Spumula quadrifida (Pucciniaceae) have been described from her work. During her first expedition, she collected 500 specimens, which is the same number collected during Darwin's voyage on the Beagle. Although curators are still working to catalog her full selection of specimens, 50 new species have already been named after her. Mexía is remembered by her colleagues for her expertise in fieldwork, resilience in the face of difficult and dangerous conditions, as well as her impulsiveness and fractious but generous personality. She was known and praised for her meticulous, exacting work and her skills as a botanical collector. Mexía is remembered by her colleagues for her expertise in fieldwork, resilience in the face of difficult and dangerous conditions, as well as her impulsiveness and fractious but generous personality. She was known and praised for her meticulous, exacting work and her skills as a botanical collector.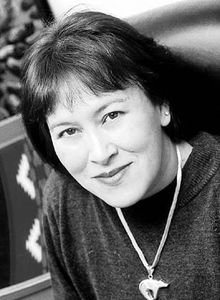 LORI ARVISO ALVORD, M.D.
1958-
Dr. Lori Arviso Alvord is an American surgeon and author. She is perhaps best known for being the first Diné woman to ever become board certified in surgery. Her autobiography, The Scalpel and the Silver Bear, has brought increased attention to her career as a surgeon and has sold over 50,000 copies. Dr. Alvord was also nominated to serve as the U.S. Surgeon General in 2013. Dr. Alvord uses new techniques that bring together Navajo healing techniques and modern Western Medicine.
She graduated from Dartmouth College in 1979 after double majoring in psychology and sociology, and minoring in Native American studies. She was accepted into Stanford University Medical School, where she earned her M.D. in 1985. She completed a six-year residency at Stanford University Hospital, and earned her board certification as a surgeon in 1994, which led to her becoming the first board-certified female Diné surgeon. After studying medicine at Stanford University, Dr. Alvord returned to her Navajo reservation in New Mexico only to learn that, despite the importance of her technical proficiency in surgery, simply "fixing" the physical problem was not sufficient to fully cure a patient. Addressing the psychological and spiritual aspects of healing was important as well. This led to a more holistic approach to medicine that took into account the patient's environment and relationships, and also incorporated artwork and nature into the hospital's design.
From 1991–1997, Dr. Alvord practiced as a surgeon with the Indian Health Service, at one of its facilities in Gallup. Alvord was also the associate dean for student affairs at Dartmouth Medical School as well as assistant professor of surgery and psychiatry at Dartmouth from 1997–2009. From 2003 onwards, Dr. Alvord served as an Associate Faculty member for the Center for American Indian Health at Johns Hopkins School of Public Health. From 2008–2010, Dr. Alvord served on the National Advisory Council for Complementary and Alternative Medicine (NACCAM), the principal advisory body to the National Center for Complementary and Alternative Medicine (NCCAM), a component of the National Institutes of Health. From 2010–2012, Dr. Alvord served as the Associate Dean of the Central Michigan University College of Medicine, which opened during the Fall 2013 semester. She played an instrumental role in developing the new medical school. She was also the associate dean of student affairs and admissions at the University of Arizona College of Medicine, in Tucson, Arizona from 2012–2014. In 2013, Dr. Alvord's philosophy earned her recognition, as the National Indian Health Board and the National Congress of American Indians have both endorsed her to be Surgeon General of the United States.
FRANCE A. CÓRDOVA, P.H.D.
1947-
France Anne-Dominic Córdova is an American astrophysicist and administrator, who was the fourteenth director of the National Science Foundation. Dr. Córdova attended Stanford University, where she graduated cum laude with a bachelor's degree in English while conducting anthropological field work in a Zapotec Indian pueblo in Oaxaca, Mexico. She earned a Ph.D. in Physics from the California Institute of Technology in 1979.
Dr. Córdova worked at the Space Astronomy and Astrophysics Group at the Los Alamos National Laboratory from 1979 to 1989, where she also served as Deputy Group Leader. She headed the Department of Astronomy and Astrophysics at Pennsylvania State University from 1989 to 1993. In 1993, Dr. Córdova became the first woman to hold the position of NASA Chief Scientist and in 1996, she received NASA's highest honor, the NASA Distinguished Service Medal. 
In 2002, she was appointed Chancellor of the University of California, Riverside, where she was also a Distinguished Professor of Physics and Astronomy. Dr. Córdova led the initial steps toward establishing the UC Riverside School of Medicine. She became the eleventh president of Purdue University in 2007 and during her time there she promoted student success and the commercialization of interdisciplinary research. Dr. Córdova's scientific career contributions have been in the areas of observational and experimental astrophysics, multi-spectral research on x-ray and gamma ray sources, and space-borne instrumentation. She has published more than 150 scientific papers, most recently in 2007.
President Barack Obama appointed Dr. Córdova to the Board of Regents of the Smithsonian Institution in 2009, and she served until 2014. She was chair of the Board of Regents from 2012 to 2014. In 2014, Dr. Córdova was nominated by President Obama and confirmed by the United States Senate as the 14th head of the National Science Foundation (NSF), a federal agency that develops programs to advance all fields of scientific discovery. After her retirement from NSF, Dr. Córdova was elected to the Caltech Board of Trustees in June 2020.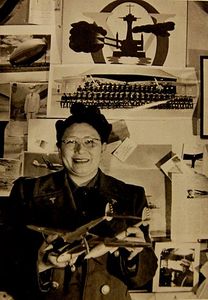 MARGARET CHUNG, M.D.
1889-1959
Margaret Chung was the first known American-born Chinese female physician and in the early 1920s, she established one of the first Western medical clinics in San Francisco's Chinatown. In 1909, she graduated from University of Southern California (USC). Dr. Chung enrolled in the medical school in 1911 and according to a 1914 profile, she was "the first Chinese girl to enter a medical school in California." After graduating from the USC in 1916 and completing her internship and residency in Illinois, she was initially denied positions as either a medical missionary to China or an internship and settled for work as a surgical nurse in Los Angeles, at the Santa Fe Railroad Hospital. After several months, she left for Chicago and served as the resident assistant in psychiatry for the first Juvenile Psychopathic Institute of the State of Illinois at the Cook County Hospital in 1917. Dr. Chung was later appointed state criminologist for Illinois. After two years in Illinois, Dr. Chung resigned from her position with Cook County in November 1918 and returned to Los Angeles following her father's death, accepting a position as a surgeon at Santa Fe Railroad Hospital, where she would go on to treat celebrities.
Dr. Chung moved to San Francisco's Chinatown in 1922, where she treated the local Chinese American population. She also treated and took care of several Navy reserve pilots during this time. When Japan invaded China in 1937, Dr. Chung volunteered as a front-line surgeon, but she was secretly assigned instead to recruit pilots for the 1st American Volunteer Group, better known as the "Flying Tigers." During the war, she would serve up to 175 people at Thanksgiving at her house and wrapped and addressed 4,000 gifts at Christmas. Her houseguests included high ranking officers and US senators and congressmen; leaning on these connections, she helped establish the Women Accepted for Volunteer Emergency Service although she was not permitted to join them, as the government suspected that she was gay. 
In 1947, 90% of Dr. Chung's medical patients were white. She retired from medical practice within ten years after the end of World War II, and her "adopted Naval sons" purchased a house for her in Marin County. A pioneer in both professional and political realms, Dr. Chung led an unconventional personal life. As the only woman in her medical class, she adopted a masculine dress code and called herself "Mike," but after having established a professional practice she reverted to conventional dress and her female name. Dr. Chung died of cancer in January 1959 at Franklin Hospital in San Francisco, CA.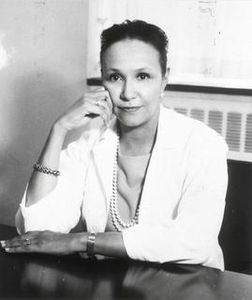 Jane Cooke Wright, M.D.
1919-2013
Jane Cooke Wright was a pioneering cancer researcher and surgeon noted for her contributions to chemotherapy. In particular, Dr. Wright is credited with developing the technique of using human tissue culture rather than laboratory mice to test the effects of potential drugs on cancer cells. She also pioneered the use of the drug methotrexate to treat breast cancer and skin cancer.
After her studies at Smith College, Dr. Wright earned a full scholarship to study medicine at New York Medical College. She graduated at the top of her class in 1945 with honors. In 1949, Dr. Wright joined her father, Dr. Louis Tompkins Wright, at the Cancer Research Foundation at Harlem Hospital. During her time at the research institute, she and her father sparked an interest in chemotherapeutic agents. They were interested in making chemotherapy more accessible for everyone. In 1951, with the help of her team, she was the first to identify methotrexate, one of the foundational chemotherapy drugs, as an effective tool against cancerous tumors. Dr. Wright's early work brought chemotherapy out of the realm of an untested, experimental hypothetical treatment, into the realm of tested, proven effective cancer therapeutics—thus literally saving millions of lives. Her work with this form of chemotherapy proved to be the stepping stone for combination therapy as well as the individual adjustments due to patient toxicity. 
In addition to research and clinical work, Dr. Wright was professionally active. In 1964, she was the only woman among seven physicians who helped to found the American Society of Clinical Oncology, and in 1971, she was the first woman elected president of the New York Cancer Society. Wright was appointed associate dean and head of the Cancer Chemotherapy Department at New York Medical College in 1967, apparently the highest-ranked African American physician at a prominent medical college at the time, and certainly the highest-ranked African American woman physician. Dr. Wright was appointed to the National Cancer Advisory Board (also known as the National Cancer Advisory Council) by U.S. President Lyndon B. Johnson, serving from 1966 to 1970. In addition, she was appointed to the President's Commission on Heart Disease, Cancer, and Stroke in 1964. Dr. Wright was also internationally active, leading delegations of oncologists to China and the Soviet Union, and countries in Africa and Eastern Europe. She worked in Ghana in 1957 and in Kenya in 1961, treating cancer patients. From 1973 to 1984, she served as vice president of the African Research and Medical Foundation.
Dr. Wright retired in 1985 and was appointed emerita professor at New York Medical College in 1987. In describing her pioneering research in chemotherapy, she told reporter Fern Eckman, "There's lots of fun in exploring the unknown. There's no greater thrill than in having an experiment turn out in such a way that you make a positive contribution."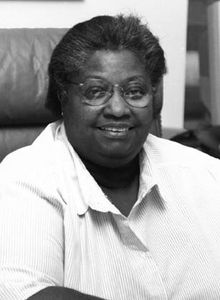 Alexa Canady, M.D.
1950 –
Alexa Irene Canady is a retired American medical doctor specializing in pediatric neurosurgery. She was born in Lansing, Michigan, and earned both her bachelor's and medical degree from the University of Michigan. After completing her residency at the University of Minnesota in 1981, she became the first black woman to become a neurosurgeon. This came after the first American woman was board certified in neurosurgery in 1960.
Dr. Canady attended the University of Michigan where she received her B.S. degree in zoology in 1971. In 1975, she received her M.D. with cum laude honors from the University of Michigan Medical School. She then became a surgical intern at the Yale-New Haven Hospital from 1975–1976, rotating under Dr. William F. Collins. Although an exceptional student, Dr. Canady still faced prejudice and discriminatory comments as she was both the first black and female intern in the program. After completing her internship, she went to the University of Minnesota for her residency, becoming the first female African-American neurosurgery resident in the United States. Although Dr. Canady has stated that she was not focused on the history she was making, after moving to Pensacola, Florida in 2001, she realized the significance of her accomplishments and what it meant for other African-Americans and women in medicine.
In 1982, after finishing residency, Dr. Canady decided to specialize as a pediatric neurosurgeon, becoming the first African-American and the first woman to do so. She then became the first African-American woman to be a board-certified Neurosurgeon in 1984. She became Chief of Neurosurgery at the Children's Hospital of Michigan in 1987 and held the position until her partial retirement in 2001. During her time as Chief, she specialized in congenital spinal abnormalities, hydrocephalus, trauma, and brain tumors. During her years at the Children's Hospital of Michigan, Dr. Canady also continued research with Wayne State University and she served as a Professor of Neurosurgery there as well. Her work and accomplishments have opened the door for many surgeons of all races and genders. From 2001 to her retirement in 2012, Dr. Canady worked as a part-time surgeon and consultant at Sacred Heart Hospital in Pensacola, FL.
Dr. Canady was inducted into the Michigan Women's Hall of Fame in 1989. She received the American Medical Women's Association President's Award in 1993 and in 1994 was awarded the Distinguished Service Award from Wayne State University Medical School. In 1984, she was named Teacher of the Year by Children's Hospital of Michigan. Dr. Canady received a Candace Award from the National Coalition of 100 Black Women in 1986. She is a member of the Congress of Neurological Surgeons, the American Association of Neurological Surgeons, the Society of Pediatric. Dr. Canady was also featured in a Nickelodeon Black History Month short animation that aired in February 2015 to celebrate her achievement of being the first African-American woman to become a neurosurgeon.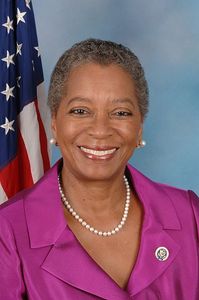 Donna Christian-Christensen, M.D.
1945-
Donna Marie Christian-Christensen is an American physician and politician. She served as the 4th elected non-voting Delegate from the United States Virgin Islands's at-large district to the United States House of Representatives from 1997 until 2015. 
Dr. Christensen received her Bachelor of Science from St. Mary's College in Notre Dame, Indiana in 1966. She then attended the George Washington University School of Medicine in Washington, D.C., where she received an M.D. in 1970. She interned at San Francisco's Pacific Medical Center from 1970 to 1971 and performed her residency in family medicine at Howard University Medical Center from 1973 to 1974. Dr. Christensen worked as a physician, first in the emergency room and later in the maternity ward. She then served as medical director for the St. Croix Hospital in St. Croix, Virgin Islands. She was the Commissioner of Health for the Virgin Islands in 1993 and 1994 and also ran a private medical practice until 1996. 
Dr. Christensen was a delegate to the Democratic National Conventions from 1994 through 2012 elections. She previously served on the Board of Education for the U.S. Virgin Islands (USVI). She was also active in community organizations in the Virgin Islands, working to protect St. Croix from overdevelopment, and leading an effort to improve the quality of local judicial appointments. Dr. Christensen ran unsuccessfully for the position of USVI delegate in 1994, losing in the primary to former judge Eileen Petersen. However, she was elected as a Democrat to the House in a 1996 runoff with Victor Frazer (Independent) and served from January 3, 1997 to January 3, 2015. Dr. Christensen supported Obama's Patient Protection and Affordable Care Act. Shortly before the Supreme Court affirmed the legislation, she said "For 99 years, presidents have been trying to do this. Finally, our president has made it possible for each and every American". Dr. Christensen is a member of the Congressional Black Caucus and the Congressional Progressive Caucus. She is the first female physician to win a congressional election.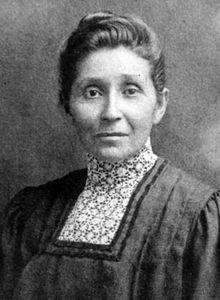 Susan La Flesche Picotte, M.D.
1865-1915
Susan La Flesche Picotte was a Native American doctor and reformer in the late 19th century. She is widely acknowledged as one of the first Native Americans to earn a medical degree. Though women were often healers in Omaha Indian society, it was uncommon for any Victorian-era woman in the United States to go to medical school. In the late 19th century, only a few medical schools accepted women. Dr. Picotte was accepted at the Woman's Medical College of Pennsylvania (WMCP), which had been established in 1850 as one of the few medical schools on the East Coast for the education of women. At the WMCP, she studied chemistry, anatomy, physiology, histology, pharmaceutical science, obstetrics, and general medicine, and, like her peers, did clinical work at facilities in Philadelphia alongside students from other colleges, both male and female. Dr. Picotte was valedictorian and graduated at the top of her class on March 14, 1889, after a rigorous three-year course of study.
Dr. Picotte returned to the Omaha reservation in 1889 to take up her position as the physician at the government boarding school on the reservation, run by the Office of Indian Affairs. There she was responsible for teaching the students about hygiene and keeping them healthy. Though she was not obligated to care for the broader community, the school was closer to many people than the official reservation agency, and Dr. Picotte found herself caring for many members of the community as well as for the children of the school. Dr. Picotte often had 20-hour workdays and was responsible for over 1,200 people. From her office in a corner of the schoolyard, with the supplies provided by the Connecticut Indian Association, she helped people with their health but also with more mundane tasks, such as writing letters and translating official documents. She was widely trusted in the community, making house calls and caring for patients sick with influenza, cholera, dysentery, and trachoma. 
In addition to caring for her people's immediate medical problems, Dr. Picotte was an active social reformer. She sought to educate her community about preventive medicine and other public health issues, including food sanitation and temperance (aka alcohol consumption). She worked to discourage drinking because alcoholism was a serious problem on the Omaha reservation, and a personal one for Dr. Picotte: her husband Henry was an alcoholic. Dr. Picotte also campaigned to prevent and treat tuberculosis, which they had no cure, as part of a public health campaign. In addition to campaigning for public health, she also fought for the formal, legal allotment of land to members of the Omaha tribe.
As Dr. Picotte aged, her health declined, and by the time that the new reservation hospital was built in Walthill in 1913, she was too frail to be its sole administrator. By early March 1915, she was suffering greatly and died of bone cancer on September 18, 1915. In her career, Dr. Picotte served over 1,300 patients in a 450 square mile area.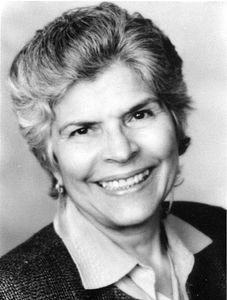 Helen Rodríguez Trías, M.D.
1929-2001
Helen Rodríguez Trías was a Puerto Rican-American pediatrician, educator, and women's rights activist. She was the first Hispanic president of the American Public Health Association (APHA), a founding member of the Women's Caucus of the APHA, a founding member of the Committee to End Sterilization, and a recipient of the Presidential Citizens Medal for her work on behalf of people with HIV and AIDS. Dr. Rodríguez Trías is credited with helping to expand the range of public health services for women and children in minority and low-income populations around the world.
In 1948, Dr. Rodríguez Trías began her academic education at the University of Puerto Rico in San Juan. Dr. Rodríguez Trías became a student activist on issues such as freedom of speech and Puerto Rican independence. Dr. Rodríguez Trías earned her BA degree in 1957 and earned her medical degree in 1960 from the University of Puerto Rico's School of Medicine. During her residency at the University Hospital in San Juan, Dr. Rodríguez Trías established the first center for the care of newborn babies in Puerto Rico. The hospital's death rate for newborns decreased 50 percent within three years. Dr. Rodríguez Trías established her medical practice in the field of pediatrics on the island after completing her residency. During this timeframe, Dr. Rodríguez Trías divorced her husband and in 1970 returned to New York (where she grew up and attended school during her early years).  
Dr. Rodríguez Trías headed the department of pediatrics at Lincoln Hospital in the South Bronx. At Lincoln Hospital, Dr. Rodríguez Trías lobbied to give all workers a voice in administrative and patient-care issues. She became involved with the Puerto Rican community and encouraged the health care workers at the hospital to become aware of the cultural issues and needs of the community. 
During her years in Puerto Rico, Dr. Rodríguez Trías became aware that unsuspecting Puerto Rican women were being sterilized and that the United States was using Puerto Rico as a laboratory for the development of birth control technology. Dr. Rodriguez-Trias joined the effort to stop sterilization abuse. Poor women, women of color, and women with physical disabilities were far more likely to be sterilized than white, middle-class women. Between 1938 and 1968, a third of the women of child-bearing age in Puerto Rico were sterilized without being fully informed of its consequences. In 1970, she was a founding member of the Committee to End Sterilization Abuse and in 1971 a founding member of the Women's Caucus of the American Public Health Association. Dr. Rodríguez Trías supported abortion rights, fought for the abolishment of enforced sterilization, and sought neonatal care for underserved people. In 1979, she became a founding member of the Committee for Abortion Rights and Against Sterilization Abuse and testified before the Department of Health, Education, and Welfare for passage of federal sterilization guidelines. 
In the 1980s, Dr. Rodríguez Trías served as medical director of the New York State Department of Health AIDS Institute. Dr. Rodríguez Trías worked on behalf of women from minority groups who were infected with HIV. In the 1990s, she served as health co-director of the Pacific Institute for Women's Health, a nonprofit research and advocacy group dedicated to improving women's well-being worldwide and focused on reproduction. Dr. Rodríguez Trías was a founding member of both the Women's Caucus and the Hispanic Caucus of the American Public Health Association (APHA) and the first Latina to serve as the president of the APHA.
On January 8, 2001, President Bill Clinton awarded Dr. Rodríguez Trías with the Presidential Citizens Medal, the second-highest civilian award in the United States, for her work on behalf of women, children, people with HIV and AIDS, and poor people. Later that year, on December 27, Dr. Rodríguez Trías died of cancer. Overall, Dr. Rodríguez Trías leaves behind a legacy that can be explained with her own words: "We need health, but above all, we need to create a grounding for healthy public policy that redresses and salvages the growing inequities. We cannot achieve a healthier us without achieving a healthier, more equitable health care system, and ultimately, a more equitable society".
Antonia Novello, M.D., M.P.H.
1944-
Antonia Coello Novello is a Puerto Rican physician and public health administrator. She was a vice admiral in the Public Health Service Commissioned Corps and served as 14th Surgeon General of the United States from 1990 to 1993. Novello was the first woman and first Hispanic to serve as Surgeon General. Novello also served as Commissioner of Health for the State of New York from 1999 to 2006.
Dr. Novello received her Bachelor's Degree from the University of Puerto Rico, then obtained her medical degree from Johns Hopkins. In 1976, Novello opened her own private practice in Springfield, Virginia, where she worked as a pediatrician. In 1979, Dr. Novello joined the Public Health Service Commissioned Corps (PHSCC) where her first assignment was as a project officer at the National Institute of Arthritis, Metabolism and Digestive Diseases of the National Institutes of Health (NIH). During her years at NIH, Dr. Novello worked on an MPH degree from the Johns Hopkins School of Hygiene and Public Health, receiving the degree in 1982. Dr. Novello held various positions at NIH before being appointed to Assistant Surgeon General grade in the PHSCC and accepting an assignment as the Deputy Director of the National Institute of Child Health and Human Development (NICHD) in 1986. She also served as Coordinator for AIDS Research for NICHD from September 1987. In this role, she developed a particular interest in pediatric AIDS, which caught the attention of the White House.
Dr. Novello was appointed Surgeon General by President George H. W. Bush, beginning her tenure on March 9, 1990, and was appointed to the temporary rank of vice admiral in the regular corps while the Surgeon General. She was the first woman and the first Hispanic to hold the position.
During her tenure as Surgeon General, Dr. Novello focused her attention on the health of women, children, and minorities, as well as on underage drinking, smoking, abortion rights, and AIDS. She played an important role in launching the Healthy Children Ready to Learn Initiative. She was actively involved in working with other organizations to promote immunization of children and childhood injury prevention efforts. Dr. Novello left the post of Surgeon General on June 30, 1993, with the administration of President Bill Clinton praising her for her "vigor and talent."
After leaving the position of Surgeon General, Dr. Novello remained in the regular corps of the Public Health Service. She was assigned the United Nations Children's Fund (UNICEF) Special Representative for Health and Nutrition from 1993 to 1996 reverting to her permanent two-star rank of rear admiral. In 1999, Governor of New York George Pataki appointed Dr. Novello as the Commissioner of Health for the State of New York and she served until 2006. From 2008-2014, Dr. Novello has been vice president of Women and Children's Health and Policy Affairs at Disney Children's Hospital at Florida Hospital in Orlando, Florida.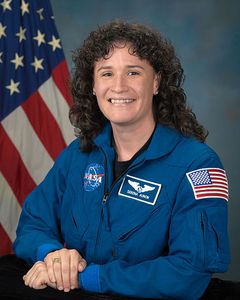 Serena Auñón-Chancellor, M.D., M.P.H.
1976-
Serena Maria Auñón-Chancellor is a Hispanic-American physician, engineer, and NASA astronaut. She was a flight engineer for Expedition 56/57 on the International Space Station. Dr. Auñón-Chancellor is the first Hispanic physician to travel to space.
She holds a B.S. degree in Electrical Engineering from George Washington University, an M.D. from the University of Texas Health Science Center at Houston (UTHealth) in 2001, and an M.P.H. degree from the University of Texas Medical Branch (UTMB) in 2006. Dr. Auñón-Chancellor completed a three-year residency in internal medicine at UTMB in Galveston, Texas, in 2004, and then completed an additional year as Chief Resident. She also completed an aerospace medicine residency at UTMB. Dr. Auñón-Chancellor is board-certified in Internal Medicine and Aerospace Medicine.
Dr. Auñón-Chancellor was hired by NASA as a flight surgeon and spent over nine months in Russia supporting medical operations for International Space Station (ISS) astronauts. She served as the deputy crew surgeon for STS-127 and Expedition 22. Dr. Auñón-Chancellor received the 2009 Julian E. Ward Memorial Award from the Aerospace Medical Association for her contributions to spaceflight crewmember clinical care and the development of medical kits to support launch and landing in Kazakhstan. Dr. Auñón-Chancellor was selected as an astronaut candidate in June 2009. She completed the astronaut candidacy training program in 2011.
As part of her training, Dr. Auñón-Chancellor spent two months in Antarctica from 2010 to 2011 as part of the ANSMET expedition. The ANSMET expedition consisted of a 9-member systematic team and a 4-member reconnaissance team that explored new areas where future teams may go. Collectively, they returned over 1200 meteorites. In June 2012, Dr. Auñón-Chancellor piloted a DeepWorker 2000 submersible as part of the NASA/NOAA NEEMO 16 underwater exploration mission off Key Largo, Florida. In July 2015, Dr. Auñón-Chancellor participated as an aquanaut in the NEEMO 20 crew. 
Dr. Auñón-Chancellor launched on Soyuz MS-09 on June 6, 2018, for a six-month mission to the ISS. During that time, she conducted research related to Parkinson's disease and cancer. Dr. Auñón-Chancellor's research focuses on the medical implications of space radiation exposure, including computer modeling of the radiation environment of a crewed orbiting spacecraft.
Away from the hospital, Dr. Auñón-Chancellor wears her academic faculty hat for the LSU School of Medicine teaching third- and fourth-year medical students, interns, and residents. She also serves as the COVID-19 lead for the astronaut office with NASA. Dr. Auñón-Chancellor says her time aboard the ISS taught her many invaluable lessons, including two that have been essential during the COVID-19 pandemic: self-care and teamwork. Caring for coronavirus patients and traveling to space were extreme challenges, but in both, she felt strongly that she was "performing a tremendous service and fulfilling a sense of purpose."