CATALYST Clinic
CATALYST (Center for Addiction Treatment for AdoLescents/Young adults who use SubsTances) Clinic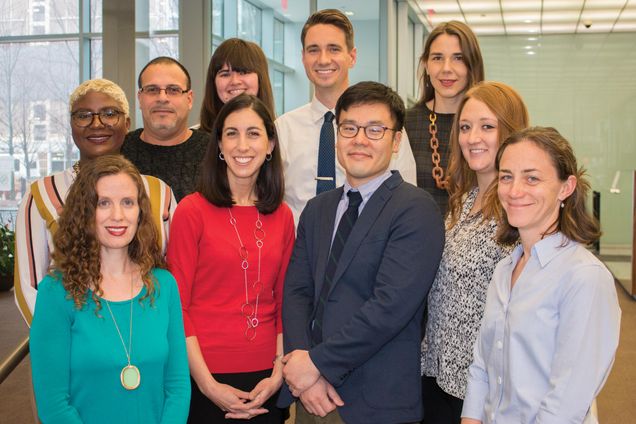 What is the CATALYST Clinic?
We are a multidisciplinary team striving to provide wrap-around comprehensive care for patients and families affected by substance use in an integrated general health setting.
Our team consists of physicians, a social worker, a registered nurse, an outreach worker and we are overseen by a program manager. We offer assessment, diagnosis and treatment of substance use disorders as well as support for families.
Scope of Services
Assessment and diagnosis of substance use disorders
Therapy with LICSW and linkage to child and adult psychiatry
Treatment of SUDs with medications such as buprenorphine/naloxone and naltrexone
Monitoring with urine drug testing
HIV, HCV screening and linkage to treatment
Overdose education, naloxone access
Access to primary care
Pregnancy prevention
Outreach support through navigation
For more information contact: CATALYST Clinic at Phone: (617) 414-6655
Hours of operation (M-F): 8:30am-5:00pm
Funding for CATALYST is provided by a gift from the Jack Satter Foundation and a grant from the Substance Abuse Mental Health Services Administration (SAMHSA) funded through the Massachusetts Department of Public Health, Bureau of Substance Abuse Services.