Ludy Chen Shih, MD, MMSc, FAAN, FANA
Associate Professor, Neurology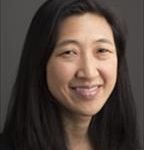 Biography
Dr. Shih is a neurologist focused on movement disorders and neurodegenerative diseases like Parkinson's disease (PD), dementia, and essential tremor (ET). She is also a Framingham Heart Study and BU Alzheimer's Disease Research Center investigator with research interests in how PD, dementia, ET and related disorders intersect with cognitive impairment and aging. Her work includes using neuroimaging analytic techniques, wearable sensors, and other methods to assess and characterize neurologic impairment in order to develop clinical and translational tools for diagnosis and management of disease among diverse populations. Her investigator-initiated work has been funded by the Michael J. Fox Foundation, the Consortia for Improving Medicine with Innovation and Technology (CIMIT), and the Tremor Research Group (TRG).
She completed a Master's degree in Clinical Investigation from the Harvard-MIT Health Sciences and Technology Clinical Investigator Training Program in collaboration with Pfizer and Merck & Co. Her clinical practice and interests have focused on taking care of patients in all stages of PD and related disorders, including those before, during and after deep brain stimulation (DBS) and heavily centered upon the interdisciplinary nature of assessing and managing motor, cognitive, and behavioral aspects of individuals with PD, as well as those with ET and dystonia.
Currently, her group is interested in four main areas:
1. Developing digital motor and cognitive signatures of brain aging in community-based and clinical populations to improve detection of PD, PD dementia and other forms of dementia.
2. The use of technology to improve care for vulnerable aging individuals with PD, on motor, cognitive and behavioral aspects
3. ET epidemiology, investigational treatments and outcomes research
4. Improving education and career development pathways for physician-scholars
Additional Experiences:
While working in biotech and pharma, she has worked on multi-disciplinary teams on biomarker (fluid, imaging and wearable sensors), epidemiology, and natural history studies. Primarily focused on research and early development, she led clinical study design for several phase 1 and phase 2 studies, including the evaluation and selection of outcome assessments, including biomarker assessments and biostatistical innovation into protocol development, and was responsible for overall study execution and oversight. In addition, she has experience with both US and EU regulatory agency interactions, academic-industry partnerships through scientific collaborations, and evaluated external assets for in-licensing.
She currently serves as Associate Editor for Annals of Clinical and Translational Neurology (ACTN), and on the Board of the American Society for Experimental Neurotherapeutics (ASENT). She also sits on the International Parkinson's Disease and Movement Disorders Society (MDS) Tremor Study Group and Epidemiology Study Group, and Medical Advisory Board for the International Essential Tremor Foundation (IETF). She is a member of the Parkinson Study Group (PSG), Tremor Research Group (TRG), and is fellow of the American Academy of Neurology (AAN) and of the American Neurological Association (ANA).
Education
University of California, Los Angeles School of Medicine

, MD

Massachusetts Institute of Technology

, MMS/MMSc

Stanford University

, BS