Kevin Matthew Donnelly-Boylen, MD
Assistant Professor, Psychiatry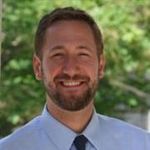 Biography
Dr. Donnelly-Boylen received his B.A. from the University of Massachusetts, Boston, magna cum laude, in Political Science in 2007, and his M.D. in 2012 from Georgetown University School of Medicine. He served as an intern in Medicine at Massachusetts General Hospital and Psychiatry (2012), and resident in Psychiatry (2012-2016) at Massachusetts General Hospital/McLean Hospital. He served as a Fellow in Psychosomatic Medicine (2016-2017) at Brigham and Women's Hospital.
Education
Georgetown University School of Medicine

, MD

University of Massachusetts Boston

, BA
Publications
Published on 1/1/2018

Freudenrich, O, Donnelly-Boylen, K, Ghandi, R. Medical Psychiatry (P. Summergrad, P. Muscin, D. Silbersweig, Querques J, eds.). Infectious Disease. American Psychiatric Publishing. Washington DC. 2018.

Read at: Custom

Published on 1/1/2016

K. Donnelly-Boylen. Gender Dysphoria, Serious Mental Illness, and Genital Self-Mutilation: A Case Report. Journal of Gay and Lesbian Mental Health. 2016; 20(4):376-381.