Juliette Claudine McClendon-Iacovino, PhD
Assistant Professor, Psychiatry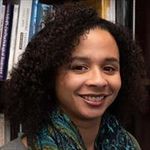 Biography
My research pertains to racial/ethnic health disparities, with an emphasis on identifying stress-related mechanisms of disparities to inform health interventions. I take an intersectional approach that characterizes the impact of racial stress and trauma on the mental and physical health of people of Color.
I am also a clinician who takes a trauma-informed, evidence-based and culturally-sensitive approach to helping diverse, socioeconomically disadvantaged clients respond adaptively to psychological problems in order to improve their functioning. I am dedicated to increasing the representation of psychologists of color in clinical settings and academia.
Publications
Published on 10/2/2021

Upchurch DM, Wong MS, Yuan AH, Haderlein TP, McClendon J, Christy A, Washington DL. COVID-19 Infection in the Veterans Health Administration: Gender-specific Racial and Ethnic Differences. Womens Health Issues. 2022 Jan-Feb; 32(1):41-50. PMID: 34702652.

Read at: PubMed

Published on 5/8/2021

McClendon J, Chang K, J Boudreaux M, Oltmanns TF, Bogdan R. Black-White racial health disparities in inflammation and physical health: Cumulative stress, social isolation, and health behaviors. Psychoneuroendocrinology. 2021 09; 131:105251. PMID: 34153589.

Read at: PubMed

Published on 1/18/2021

McClendon J, Kressin N, Perkins D, Copeland LA, Finley EP, Vogt D. The Impact of Discriminatory Stress on Changes in Posttraumatic Stress Severity at the Intersection of Race/Ethnicity and Gender. J Trauma Dissociation. 2021 Mar-Apr; 22(2):170-187. PMID: 33460360.

Read at: PubMed

Published on 1/1/2021

McClendon J, Essien UR, Youk A, Ibrahim SA, Vina E, Kwoh CK, Hausmann LRM. Cumulative Disadvantage and Disparities in Depression and Pain Among Veterans With Osteoarthritis: The Role of Perceived Discrimination. Arthritis Care Res (Hoboken). 2021 01; 73(1):11-17. PMID: 33026710.

Read at: PubMed

Published on 9/16/2019

McClendon J, Perkins D, Copeland LA, Finley EP, Vogt D. Patterns and correlates of racial/ethnic disparities in posttraumatic stress disorder screening among recently separated veterans. J Anxiety Disord. 2019 12; 68:102145. PMID: 31550626.

Read at: PubMed

Published on 6/28/2019

McClendon J, Bogdan R, Jackson JJ, Oltmanns TF. Mechanisms of Black-White disparities in health among older adults: Examining discrimination and personality. J Health Psychol. 2021 06; 26(7):995-1011. PMID: 31250666.

Read at: PubMed

Published on 12/10/2018

McClendon J, Jackson JJ, Bogdan R, Oltmanns TF. Trajectories of racial and gender health disparities during later midlife: Connections to personality. Cultur Divers Ethnic Minor Psychol. 2019 Jul; 25(3):359-370. PMID: 30525775.

Read at: PubMed

Published on 1/1/2016

Iacovino JM, James SA. Tate WF, Staudt N, Macrander A (eds), The Crisis of Race in Higher Education: A Day of Discovery and Dialogue (Diversity in Higher Education). Retaining students of color in higher education: Expanding our focus to include psychosocial adjustment and mental health. Emerald Group Publishing Limited. 2016; 19:61-84.

Published on 1/1/2013

Iacovino JM, Gredysa DM, Altman M, Wilfley DE. Psychological Treatments for Binge Eating Disorder. Alexander J, le Grange D, Goldschmidt A (eds.), A Clinician's Guide to Binge Eating Disorder. Routledge. 2013; 137-160.

Published on 1/1/2012

Wilfley DE, Iacovino JM, Van Buren DJ. Markowitz JC, Weissman M (eds.), Casebook of Interpersonal Psychotherapy. Interpersonal Psychotherapy for Eating Disorders. Oxford University Press. 2012; 125-148.