Jean-Bosco Tagne, PhD
Assistant Professor, Medicine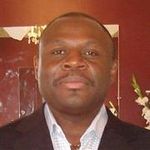 72 E. Concord St Housman (R)
Biography
Research Special Interests/Projects:
TARGETS OF THE THYROID TRANSCRIPTION FACTOR 1 (TTF1, NKX2-1) A HOMEODOMAIN NECESSARY FOR NORMAL LUNG, THYROID AND BRAIN DEVELOPMENT AND OTHER LUNG REGULATORS IN LUNG DEVELOPMENT AND DISEASES.
One of the main goals of the research in our lab is to identify, characterize and understand the mechanisms of target gene regulation during lung development and lung diseases (Cao et al, J. Biol. Chem. 2010). We have used genome-wide approaches (Lee et al, Science. 2002 298 (5594), Harbison CT et al, Nature. 2004 431(7004), Workman C et al, Science 2006 312: 1054) to identify and map targets of the key lung epithelial transcription factor Nkx2.1 in the developing lung. This factor and some of their major targets are being altered in lung diseases such as cancer (Tagne et al, PLoS ONE, 2012, Varma et al, J. Biol. Chem. 2012). Potential links between development and cancer is now being evaluated as related genes may also uncover novel regulatory mechanisms for therapeutic targeting not only during development but also in other diseases associated with altered levels of Nkx2-1 such as neonatal respiratory distress, Brain-Lung-Thyroid syndrome, and acute respiratory distress syndrome.
ROLE OF NKX2.1-REGULATED MIRNAS IN MOUSE LUNG DEVELOPMENT AND DISEASES.
Many miRNAs are important in modulating lung gene expression and differentiation of progenitor cell populations. We are currently evaluating and characterizing potential Nkx2.1-regulated miRNAs identified in microRNA arrays by determining their patterns of expression and their effect in both cell proliferation and differentiation in lung development. We are also manipulating their expression in vitro and in vivo to validate their role in regulating lung genes and correlating their expression patterns and downstream targets in development and diseases because of the evidence that these genes may contribute to the abnormal lung phenotypes in Nkx2-1 mutant mouse models we are using and in cancer with the expectation that the ongoing analyses will reveal the underlying mechanisms driving cell proliferation, survival and differentiation in lung development and in lung diseases in which Nkx2-1 levels are altered. As the regulatory mechanisms to be studied in this project are also linked to tumor suppression our findings have the potential to contribute to the understanding and the control of lung tumor formation.
USE OF NOVEL NANO-EMULSION TECHNOLOGY FOR DRUG AND MIRNAS DELIVERIES.
Major challenges for development of a delivery system for miRNAs are the instability and their short biological half-life. To overcome this, one needs to optimize the formulation with smart drug delivery systems made up of complexes particles size of molecules in the sub-micron range referred to as nanoparticles suitable for the treatment of patients.
Using this technology, we have developed a novel Nano emulsion technology drug delivery platform that can deliver a medication contained within these compositions. Our composition is either a liposomal or non-liposomal, stable Nano emulsion selectively taken up by cells by exploiting the aspect that the Nano-delivery system is made of natural substances such as oil, surfactants and water, natural non viral gene vector such as chitosan a promising delivery tools for polymer-based nanoparticles or the highly efficient catalyst gold nanoparticles because of their potential applications in biology and medicine. We have successfully used this system to introduce Tamoxifen and Dacarbazine into human cancer cells (Tagne et al, Mol. Pharm. 2008 5(2): 280-6), (Tagne et al, Mol. Pharm. 2008 5(6): 1055-63)) and are currently expanding these technologies to facilitate introduction of genes and microRNAs into lung cells.
Our lab is currently using this technology to deliver Hydroxyurea for Sickle cell disease (SCD) a complex disorder characterized by clinical heterogeneity and pathologic evidence of intimal hyperplasia, proliferative changes and internal elastic lamina disruption across vascular beds so do Pulmonary hypertension (PH), an independent risk factor for mortality in the suffering patients and other growth factors. We plan to utilize this technology with our endothelial cell cultures. This represents the first attempt at direct gene manipulation of the endothelium using Nano-technology and promises to advance the therapeutic options for these patients.
Our design Nano emulsion based technology is capable of selectively targeting the cells/organ and delivering a combination of active miRs molecules with some tagged with fluorescent reporter or imaging agent(s) for live imaging.
NB: Our lab is part of the NANOTHERANOSTIC PLATFORMS FOR CANCER AND VASCULAR DISEASE Boston University ARC with multiple projects.
Other Positions
Member

,

BU-BMC Cancer Center

,

Boston University

Member

,

Pulmonary Center

,

Boston University

Member

,

Evans Center for Interdisciplinary Biomedical Research

,

Boston University

Member

,

Genome Science Institute

,

Boston University
Education
University of Massachusetts Lowell

, PhD

University of Massachusetts Boston

, MS