Afi M. Semenya, MD MPH
Assistant Professor, Family Medicine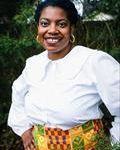 Biography
Afi Mansa Semenya joined BU Family Medicine as Faculty and Clinical Instructor in November 2014. She comes from the Unviersity of North Carolina Family Medicine Residency in Chapel Hill, NC where she graduated in June 2014. She served as vice president of the GME housestaff Council and resident leader of the resident diversity initiative. In her current position, she supervises residents and medical students on the Family Medicine inpatient service and Maternal Child Health. She also serves as a preceptor for medical students and residents at Upham's Corner Health Center, her site of outpatient care. Her current research includes preconception care HIT (Gabby) at BU. Her other research interests include health disparities and chronic disease management.
Education
University of Tennessee

, MD

Drexel University

, MPH

University of North Carolina School of Public Health

, BA
Publications
Published on 3/23/2022

Gergen Barnett K, Mishuris RG, Williams CT, Bragg A, Semenya AM, Baldwin M, Howard J, Wilson SA, Srinivasan J. Telehealth's Double-Edged Sword: Bridging or Perpetuating Health Inequities? J Gen Intern Med. 2022 Aug; 37(11):2845-2848. PMID: 35352272.

Read at: PubMed

Published on 3/1/2022

Sewell K, Semenya AM. Cellulose and Citric Acid (Plenity) for Weight Management in Overweight and Obese Adults. Am Fam Physician. 2022 03 01; 105(3):309-310. PMID: 35289564.

Read at: PubMed

Published on 2/1/2022

Wusu MH, Baldwin M, Semenya AM, Moreno G, Wilson SA. Racial Justice Curricula in Family Medicine Residency Programs: A CERA Survey of Program Directors. Fam Med. 2022 Feb; 54(2):114-122. PMID: 35143683.

Read at: PubMed

Published on 11/15/2020

Semenya AM, Wilson SA. Oral Semaglutide (Rybelsus) for the Treatment of Type 2 Diabetes Mellitus. Am Fam Physician. 2020 11 15; 102(10):627-628. PMID: 33179892.

Read at: PubMed

Published on 4/30/2014

Semenya AM, Roberts C, Mounsey A. Molar pregnancy after tubal ligation in a patient with neuroendocrine tumour: when a rare condition coincides with an unexpected diagnosis. BMJ Case Rep. 2014; 2014. PMID: 24789159.

Read at: PubMed

Published on 1/1/2007

Semenya A, Feyler N, Vaughn N. Assessing the Prenatal Needs of West African Immigrants in the Philadelphia Area. 135st APHA Annual Meeting and Exposition. 2007.