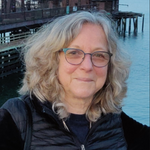 Title

Research Assistant Professor

Education

D.Sc/PhD Technion – Israel Institute of Technology

Office

K606

Email

tovam@bu.edu

Phone

(617) 358-6515

Area of Interest

Adipose Tissue Biology, cell differentiation
I receive my D.Sc. from the Technion in Israel studying the antibacterial activity of human polymorphonuclear neutrophil and the effect of the bacterial product on this process.
During my post doctorate in the infectious department in BU I extended these studies to include the
Fungicidal activity of both human polymorphonuclear neutrophils and human platelets using candida albicans hyphae and Aspergillus fumigatus as test organisms. In both studies I concentrated mainly on reactive oxygen species.
I used these expertise when I joined Millennium Pharmaceutical as a senior scientist in the antibacterial group and developed high throughput assays to detect antibacterial in collaborations with other companies using natural products.
Coming back to BU I joined the Pilch lab and studied the effect of Caveolins/caveolae in protecting adipocytes from fatty acid-mediated lipotoxicity by sequestering fatty acids on the cytoplasmic leaflet of the plasma membrane and augmenting triglyceride formation. In Barbara Corkey's lab I started using human adipocytes and studied the Effects of Redox Couples on ROS Production and lipid turnover and the effect of food additives such as saccharine on the production of reactive oxygen species and the function of isolated beta cells, islets and adipocytes.
In the last few years I am the Assistant Co-director of the Adipose Tissue Biology and Nutrient Metabolism (ABM) core providing human peadipocytes and adipocytes as well as banked tissues. In addition we provide consultation to new investigators in the field.

Representative Publications