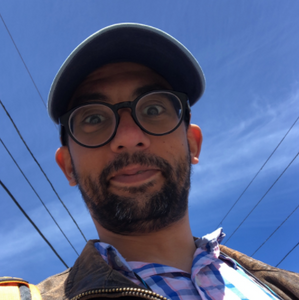 Title

Postdoctoral Associate – Varelas Lab

Education

M.Sc
Ph.D

Office

K621

Email

Alunel@bu.edu

Area of Interest

Epithelial polarity
Lung biology
Just your average person who wonders why and how all the time.
Scientifically, I was driven when I found a brand new copy of Essential Cell Biology (the one with the neuron on the cover) in a box of books from someone. I was 14, obviously I was mind blown!
Fast forward a decade, I worked with David Tree, a wonderful fly geneticist and cell biologist where my curiosity was encouraged and rigor enforced. We worked on planar cell polarity and asymmetric cell division in the male germ-line of fruit flies(one of the genes we worked on was crb). My interests then shifted to apical polarity and tight junction regulation. I ended up Frank Gunn-Moore's Lab where I learnt a lot more than just how to do good science (CRB3).
At BU, I work on cell polarity (Also Crb3) and signalling events in the tracheal homeostasis under the guidance of Bob Varelas.
Publications
Kingston NM, Tilston-Lunel AM, Hicks-Berthet J, Varelas X. Immunofluorescence Microscopy to Study Endogenous TAZ in Mammalian Cells. Methods Mol Biol. 2019; 1893:107-113.View Related Profiles. PMID: 30565129

Tilston-Lünel AM, Haley KE, Schlecht NF, Wang Y, Chatterton ALD, Moleirinho S, Watson A, Hundal HS, Prystowsky MB, Gunn-Moore FJ, Reynolds PA. Crumbs 3b promotes tight junctions in an ezrin-dependent manner in mammalian cells. J Mol Cell Biol. 2016 Oct 01; 8(5):439-455. PMID: 27190314

Gunn-Moore FJ, Tilston-Lünel AM, Reynolds PA. Willing to Be Involved in Cancer. Genes (Basel). 2016 Jul 18; 7(7). PMID: 27438856




Moleirinho S, Tilston-Lunel A, Angus L, Gunn-Moore F, Reynolds PA. The expanding family of FERM proteins. Biochem J. 2013 Jun 01; 452(2):183-93. PMID: 23662806

Moleirinho S, Patrick C, Tilston-Lünel AM, Higginson JR, Angus L, Antkowiak M, Barnett SC, Prystowsky MB, Reynolds PA, Gunn-Moore FJ. Willin, an upstream component of the hippo signaling pathway, orchestrates mammalian peripheral nerve fibroblasts. PLoS One. 2013; 8(4):e60028. PMID: 23593160

Moleirinho S, Chang N, Sims AH, Tilston-Lünel AM, Angus L, Steele A, Boswell V, Barnett SC, Ormandy C, Faratian D, Gunn-Moore FJ, Reynolds PA. KIBRA exhibits MST-independent functional regulation of the Hippo signaling pathway in mammals. Oncogene. 2013 Apr 04; 32(14):1821-30. PMID: 22614006