Carpool, Vanpool, Hybrid & Electric Vehicle Charging
The Carpool, Vanpool & Hybrid Program is ONLY for the 610 Albany St. Garage.
On the first level of the 610 Albany St. Garage, there are designated parking spaces available for carpool, vanpool and hybrid cars. Carpooling saves time and money and helps relieve traffic congestion and improve air quality! Two or more persons commuting together can register for a carpool sticker. Both carpoolers must come to our office together in order to register. Vanpoolers can also park in the preferential parking spots, after registering with our office. Hybrid car's owners may also register for a hybrid sticker.
Only those cars with a carpool hanger or hybrid sticker will be allowed to park in the designated spaces.
All cars without a carpool hanger or hybrid sticker that park in the designated spaces before 11:00 AM will be towed.
Evening non-carpool/hybrid parkers must be out of carpool parking spaces by 6:00 AM.
Registration Procedure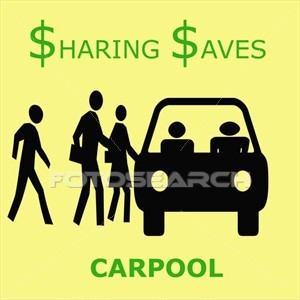 At the TranSComm/Parking Office 710 Albany Street, Street level.
Complete the Carpool, Vanpool or Hybrid Registration, which can also be found on the right hand side under 'Forms'.
Each member of the carpool must sign the BUMC Carpool Registration and bring it to the TranSComm/ Parking Office to obtain your carpool/hybrid sticker TOGETHER.
The principal driver is responsible for ensuring that parking fees are paid, either through payroll deduction or by prepayment.
The participants will place the carpool rear view mirror hanger when entering the 610 garage.
When carpooling, both participants must enter the garage in the same vehicle together. Unfortunately, you may not drop off your additional carpooler and enter alone – if you are parking in the carpool spaces before 11AM.
Please call the TranSComm Office at 617-358-3506 if you have any questions.
Electric Vehicle Charging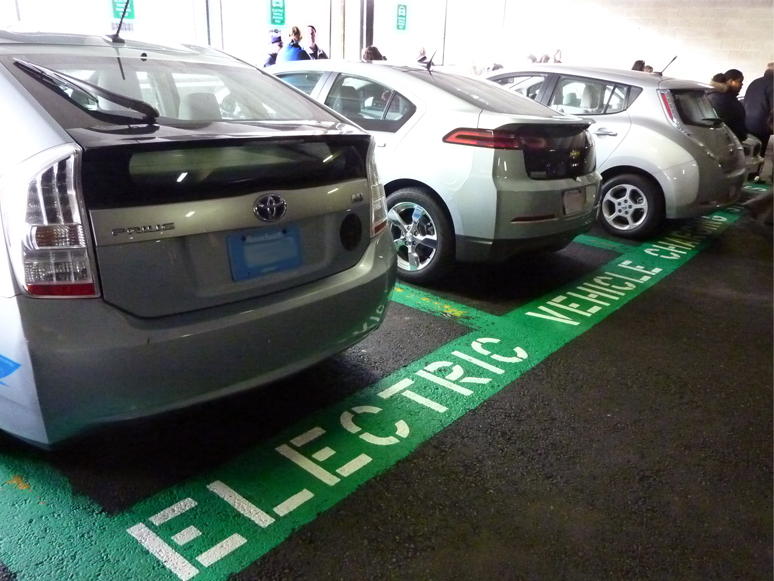 We are proud to have Electric Vehicle charging stations on the first floor of the 710 Albany Street garage & 610 Albany street garage. The charging stations, manufactured by Coulomb Technologies and installed by Voltrek, are part of the vast Charge Point Network which allows users to find and reserve charging stations using a mobile application almost anywhere in the nation.
As of December 2016, we have upgraded and added additional EV charging stations/ spaces. There will now be a total of 4 DUAL charging stations, totaling 8 charging spaces in the 710 Albany street garage. 8 Electric Vehicles will be able to charge all at once!
Due to our grant from the Commonwealth of Massachusetts "MassDEP", we have been able to provide these EV charging stations in both garages! As well as, upgraded our first generation stations to DUAL machines, added additional EV stations and parking spaces in the 710 Albany St. garage. We are extremely thankful for the grant they have provided us with. THANK YOU MASSDEP!!!
Have an electric vehicle and want to charge it? Click here for more information.

Useful Links:
Working or studying late and need an escort back to the garage? Call the Public Safety Office for an Escort!