Bluebikes Limited Time Offers During Comm. Ave Bridge Shutdown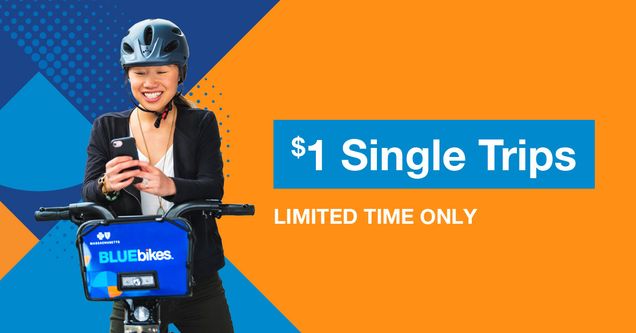 For a limited time, Bluebikes is offering discounted $1 Single Fare Trips. Download the Bluebikes app get a 30-minute pass from any kiosk and take advantage of this limited-time offer, available until August 11th.
We're also providing additional services in the Comm Ave area affected by the construction, to help you easily navigate the shutdown. Services include: 
A temporary station at Silber Way, providing additional bikes and docks
Ambassadors stationed along the construction zone – handing out swag and answering all of your questions 😎
Multiple weekday valets to serve additional demand, including:

Longwood Ave at Binney Street: 7:30 – 10:30 am
Commonwealth Ave at Babcock St: 7:30 – 10:30 am
Silber Way: 3:30 – 6:30 pm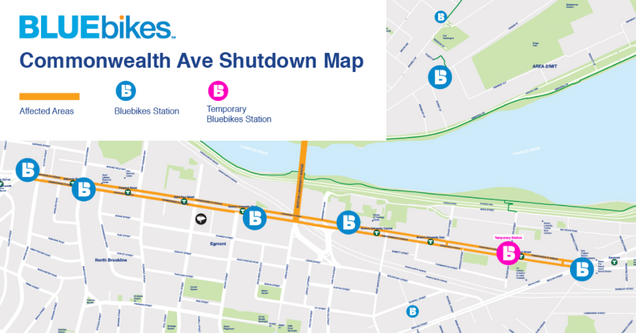 Visit our blog for more information on expanded Valet and Ambassador Services.
Ride with Bluebikes for Free, August 4th
Saturday, August 4th is Free Ride Day!  Courtesy of Noosa, this is your chance to take as many free trips as you'd like. Grab a friend or family member, and take on metro Boston by two wheels.