Biking to BUMC/BMC
The map below shows the exact locations of the bike cages & racks.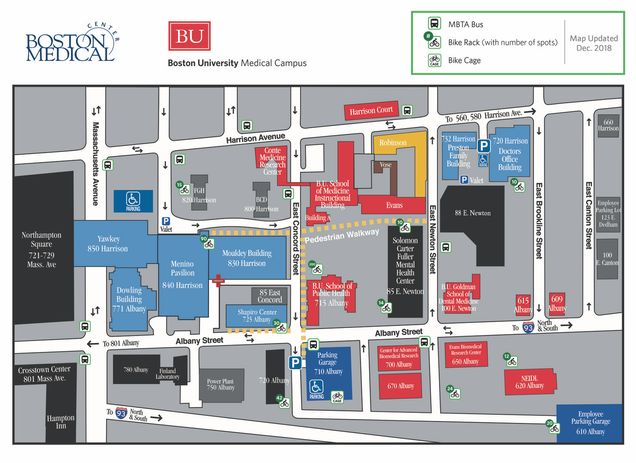 Bicycle Resources:
Proper Bike Locking Techniques
Bicycle Safety, Tune-Ups, and Tips
Biking to the BU Medical Campus/Boston Medical Center  is super easy, as many of the neighboring streets have bike lanes and there is plenty of bike parking locations in the area.
At BUMC/BMC, there are a handful of bike racks all over campus and one secured bike cage for the use of all members of our community.
The cages are sheltered from the weather and can be accessed with your ID badge.
The annual fee for bike cage access is $20 and may be payed using a credit/debit card.
If you are interested in getting access to the bike cages, please click here.
*Reminder: If you forget your bike lock, please come to the TranSComm office – we are happy to let you borrow one!*
Bike Safety: 
Watch the video below to understand how to park your bike at the 710 Albany Street Garage Bike Cage:
Useful Links: