About Us
TranSComm (Transportation Solutions for Commuters, Inc.) is a transportation management association (TMA) that coordinates the transportation needs of the Medical Center community in the Albany Street neighborhood of Boston's lower South End. TranSComm represents an innovative way to solve transportation problems. We develop employee programs that promote alternatives to driving alone, reducing traffic congestion and air pollution, and enhancing accessibility in the Albany Street Corridor.
Our Current Members Include:
Boston University Medical Campus (BUMC): BU Schools of Medicine, Public Health, Graduate Medical Science, and Dental Medicine
Boston Medical Center (BMC)
Boston Healthcare for the Homeless Program (BHCHP)
---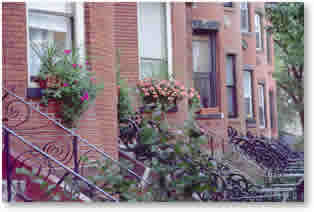 History
TranSComm (originally called the Inter-institutional Transportation Management Association) was incorporated in 1991 to coordinate the transportation needs of people that receive care from, are employed by or study at our sponsoring institutions. TranSComm is a pro-active organization committed to working collaboratively with local, state, and federal agencies to propose and implement environmentally-sound transportation options that decrease traffic congestion and increase air quality for its employees, students, patients, visitors and community members.
Current members of the TranSComm Transportation Management Association (TMA) include: Boston Medical Center, Boston University Medical Campus which is comprised of Boston University Schools of Medicine, Dental Medicine, Graduate Medical Sciences, and Public Health, the Boston Public Health Commission and the Boston Healthcare for the Homeless Program.
---
Experience
For twenty years, TranSComm has served the Boston University Medical Campus community and its 8,000 employees, students and health care professionals, and its estimated 26,000 inpatients, 355,000 outpatients and 400,000 visitors. Our experience has earned us many national transportation awards.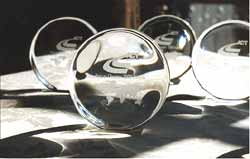 ---
Poised for the Future
As companies along the Albany Street corridor are poised for an explosion of development, this is a prime time for companies to join TranSComm. Inviting companies to join our transportation management association allows us to share our extensive menu of existing services and reach a broader audience.
The participants from emerging and/or established businesses can take advantage of TranSComm's quality services. Because parking spaces are high in demand and few in number, it is essential for employers in this neighborhood to consider transit, carpooling, cycling and walking.