<><><><><><><><><>
Win Weekly Prizes in the
#WinterBiker Photo Contest
CALLING ALL WINTER BIKERS – Why not get rewarded for riding in every season? From February 1st- 28th, share a photo of your winter ride with #WinterBiker on

Facebook

,

Twitter

, and

Instagram

to win the chance at weekly prizes and a grand prize courtesy of MassCommute Bicycle Challenge! Even if you don't win, sharing your photo will get you an extra raffle ticket to our annual MassCommute Bike Bash. Post your

#WinterBiker

photo on Social Media or email

MCBikeChallenge@masscommute.com

for a chance to win!
Each photo shared automatically qualifies for an extra raffle ticket upon entry to our annual Bike Bash celebrating the culmination of #MCBC2017.

Weekly prizes will be announced each Friday at noon (2/10, 2/17 & 2/24)

One grand prize winner will be announced on 3/4 to the #

Winter

Biker

 of the photo with the most likes on Facebook!
Click HERE for more information!
<><><><><><><><><>
Boston to Lower Speed Limit to 25 MPH

 
  Starting January 9, 2017, Boston will officially enact a new city-wide speed limit – lowering the maximum speed from 30 to 25 MPH. Boston City Council approved the measure back in November  in an effort to support Mayor Walsh's Vision Zero Boston initiative, which aims to reduce traffic fatalities and serious injuries  to 0 by 2030. Starting January 9th, unless otherwise posted, the speed limit throughout the city will be 25 MPH. For more information, visit boston.gov/25mph 
<><><><><><><><><>
EXCITING NEWS!!!
710 Albany St. Garage will have all brand new Electric Vehicle charging stations and 2 additional charging spaces on the first level. In total 8 EV's will be able to charge at once!
<><><><><><><><><>
BUMC now offers subsidized MBTA passes for all regular faculty and staff! Visit our BUMC Employee MBTA page

 

for the full details! 

<><><><><><><><><><><><>
**ATTENTION**
As always,
Bike helmets are $5

at our office!
Adults and Children sizes available:
Children: Ages 3-5, 5-8, 8-14
Adults: Sizes S-M, M-L, XL
Please feel free to come to try them on!

<><><><><><><><><><><><><>
City's Vision Zero Project
The City of Boston is currently working on the City's Vision Zero Project,
a project with the aim to reduce pedestrian/cycling fatalities to zero and reduce crashes city-wide.
Tell us your concern here.


<><><><><><><><><><><><>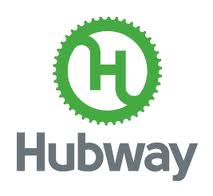 TranSComm offers a
discounted annual membership rate

to

HUBWAY

for

$37.50

(regular price: $85)!
If you are a BUMC student/employee, BMC employee, or BHCHP employee you are eligible for this offer!
Please email us at BUMCTranSComm@gmail.com for further information.
HUBWAY Station removals for winter have started!
A preliminary schedule of HUBWAY station removals in

Boston 

is available on Hubway's blog, 

click here

to view.


Brookline

and

Somerville

station removals will begin in early December.

Click here

to see their removal schedule
As always, you can check your smartphone or the

Hubway map

for the most up to date information.
Once again, almost all

Cambridge

stations will remain open year-round. Stay tuned for further updates and details on Cambridge winter operations.
***********************
 The Office of  Commuter Services
Serving Boston University Medical Campus and Boston Medical Center
How To Get Here:
Follow @BUMCTranSComm