<><><><><><><><><>
**RESCHEDULED**
Bike Maintenance and Repair Workshop
NEW DATE: Wednesday, April 26th
  Time: 12-1 pm
Location: BU Medical Campus, East Newton Pavilion Bike Cage
Presenter: Galen Mook
Hands-On Workshop
<><><><><><><><><>

On

April 22nd

, Hubway's annual membership rate is increasing from
$85

to

$99

. The discounted membership for new members as of

April 22nd

, will be

 $52.50 per year

.
If you are interested in a Hubway membership, what are you waiting for?!
SIGN UP NOW and take advantage of the
current discount of $37.50

before the price increase!
All memberships are pre-paid, so this will not affect the duration of any current memberships, but as of April 22nd, renewing or new members will pay the new rate. Current members whose subscriptions expire prior to May 22nd will have an opportunity to renew their membership at the current rate up until the date of the increase.
Email us at bumctranscomm@gmail.com for more information.
<><><><><><><><><>
Boston to Lower Speed Limit to 25 MPH

 
  Starting January 9, 2017, Boston will officially enact a new city-wide speed limit – lowering the maximum speed from 30 to 25 MPH. Boston City Council approved the measure back in November  in an effort to support Mayor Walsh's Vision Zero Boston initiative, which aims to reduce traffic fatalities and serious injuries  to 0 by 2030. Starting January 9th, unless otherwise posted, the speed limit throughout the city will be 25 MPH. For more information, visit boston.gov/25mph 
<><><><><><><><><>
EXCITING NEWS!!!
710 Albany St. Garage will have all brand new Electric Vehicle charging stations and 2 additional charging spaces on the first level. In total 8 EV's will be able to charge at once!
<><><><><><><><><>
BUMC now offers subsidized MBTA passes for all regular faculty and staff! Visit our BUMC Employee MBTA page

 

for the full details! 

<><><><><><><><><><><><>
**ATTENTION**
As always,
Bike helmets are $5

at our office!
Adults and Children sizes available:
Children: Ages 3-5, 5-8, 8-14
Adults: Sizes S-M, M-L, XL
Please feel free to come to try them on!

<><><><><><><><><><><><><>
City's Vision Zero Project
The City of Boston is currently working on the City's Vision Zero Project,
a project with the aim to reduce pedestrian/cycling fatalities to zero and reduce crashes city-wide.
Tell us your concern here.


<><><><><><><><><><><><>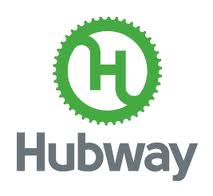 TranSComm offers a
discounted annual membership rate

to

HUBWAY

for

$37.50

(regular price: $85)!
If you are a BUMC student/employee, BMC employee, or BHCHP employee you are eligible for this offer!
Please email us at BUMCTranSComm@gmail.com for further information.
***********************
 The Office of  Commuter Services
Serving Boston University Medical Campus and Boston Medical Center
How To Get Here:
Follow @BUMCTranSComm