<><><><><><><><><>
South End History Walks with Alison from Walk Boston!
Want to learn a little bit about the people and history of the South End?
Join us for our annual history walks!
Session 1:

June 21st @ Noon. Meet at 710 Albany St. (TranSComm Office)
Session 2:

August 14th @ Noon. Meet at 710 Albany St.  (TranSComm Office)
Please send us an email at Bumctranscomm@gmail.com to let us know which session you would like to attend.
15 people max per session, one session per person.
<><><><><><><><><>
FALL 2018 MBTA Semester Passes
are Now Available!!!
Form can be found HERE or in our office.
DEADLINE to APPLY:

Friday, August 10th, 2018.
(payment and application must be turned in.)
No student link accounts. Must pay w/ check, money order, or credit/debit in office OR money order or check via mail w/ application.
<><><><><><><><><>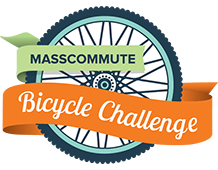 THE MCBC 2018 WINNERS ARE ANNOUNCED!!!
BOSTON UNIVERSITY MEDICAL CAMPUS
placed 1st in category:
Schools (1000-4999 people) &

3rd place

for

Schools over all

!!!
We couldn't have done this without everyone's participation and dedication to riding.
THANK YOU THANK YOU THANK YOU!!!
Winners can be found HERE


<><><><><><><><><>
Congratulations to all of the
MCBC luncheon raffle prize winners:
It's that time of year again!
With the warm weather approaching,
means more

free bike tune ups and bike events!
May events are officially over, but stay tuned for future tune ups coming soon!
(**Tune Ups: Cyclists must sign up at our office to secure a time slot, in order to be scheduled for a tune up. Tune up's are in 15 increments. $5 deposits are required, but will be returned upon tune up time. Please notify us at least 24 hours in advance for cancellations, failure to do so will result in loss of deposit.**)
<><><><><><><><><>
MCBC 2018 T-shirts
EAT.SLEEP.BIKE.REPEAT.
Sizes: S; M; L; XL
$5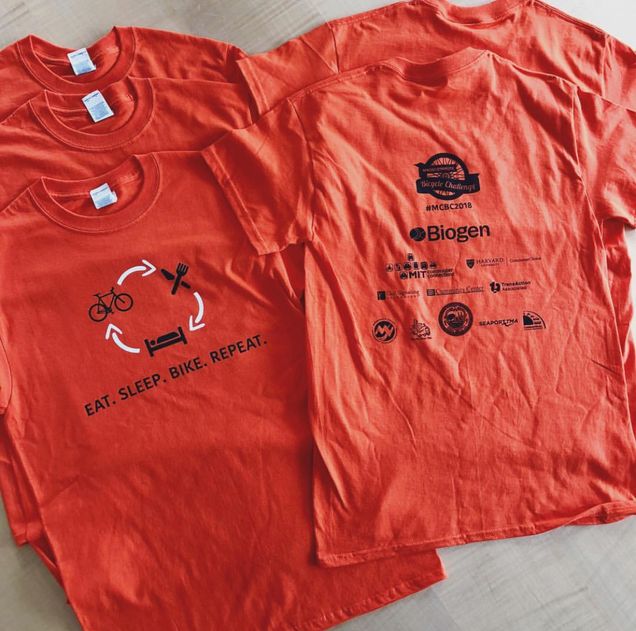 THANK YOU!!!
To our wond

erful donors who were able to donate prizes
to this years MCBC luncheon for our employees and students of BUMC!
<><><><><><><><><>
Attention: Red line users (Braintree Line)
Starting on Monday, January 8, 2018, Wollaston station on the Red Line in Quincy will be closed for renovations that are planned to last 20 months. Given the disruption to an existing Red Line station, the MBTA will be
setting Quincy Center to Zone 1A and accepting monthly CharlieCard LINK passes on Commuter Rail
for trips between Quincy Center and JFK/UMASS and South Station to give riders additional transit options.
The only change is riders buying Zone 1 monthly passes to commute to/from South Station or JFK/UMASS to/from Quincy Center
, as only a Zone 1A is needed during the disruption. 
<><><><><><><><><>
MBTA: Questions, Comments, and Conerns
If anyone has any questions, comments, or concerns about the MBTA or your pass, please email us in regards to this. We would be happy to forward this to the MBTA in hopes to improve your experience for the future!
<><><><><><><><><>
Check out our two secured and sheltered bike cages!
$20 = access to both bike cages for a full year from the date you sign up. Equipped with maintenance stands w/ tools and bike pumps!
(ID Badge access only)

**710 Albany St. Bike Cage** (Behind 710 Parking Garage)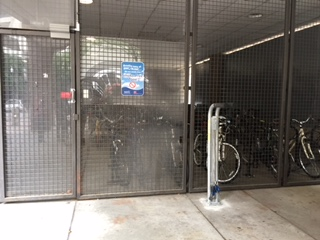 <><><><><><><><><>
Drop by our office for some awesome FREE bike lights!
They're great for cyclists, walkers, or even as a flash light!
Helmets are always $5, adult and children's sizes available.
Major Hubway expansion in Boston announced
Hubway will soon begin its

largest single expansion

since the system's launch in 2011. More than 70 new stations will be added in Boston over the next 2 years, a 55%+ increase across the City, and the Hubway network in Cambridge, Somerville, and Brookline will grow as well. Beginning in September, workshops will be held in neighborhoods across the City to help find the best locations for these new stations.

Find a workshop

.
Can't make it to a workshop? Suggest a station here!
New Station! Cambridge DPW is Hubway's 46th station to launch in the City of Cambridge, and 189th overall.

More ->

 
<><><><><><><><><>

 Zipcar's overnight discount

continues to be

a great option for when your workday gets away from you and need any easy way home (and back the next day). From

6 PM–8:30 AM

the next morning (M–TH), a full night and morning of zipping is just $29. So now you can work it up—or live it up!
<><><><><><><><><>
Boston to Lower Speed Limit to 25 MPH 
  Starting January 9, 2017, Boston will officially enact a new city-wide speed limit – lowering the maximum speed from 30 to 25 MPH. Boston City Council approved the measure back in November  in an effort to support Mayor Walsh's Vision Zero Boston initiative, which aims to reduce traffic fatalities and serious injuries  to 0 by 2030. Starting January 9th, unless otherwise posted, the speed limit throughout the city will be 25 MPH. For more information, visit boston.gov/25mph 
<><><><><><><><><>
City's Vision Zero Project
The City of Boston is currently working on the City's Vision Zero Project,
a project with the aim to reduce pedestrian/cycling fatalities to zero and reduce crashes city-wide.
Tell us your concern here.


<><><><><><><><><><><><>

TranSComm offers a
discounted annual membership rate

to

Blue Bikes

for

$52.50

(regular price: $99)!
If you are a BUMC student/employee, BMC employee, or BHCHP employee you are eligible for this offer!
Please email us at BUMCTranSComm@gmail.com for further information.
***********************
 The Office of  Commuter Services
Serving Boston University Medical Campus and Boston Medical Center
How To Get Here:
Follow @BUMCTranSComm