<><><><><><><><><>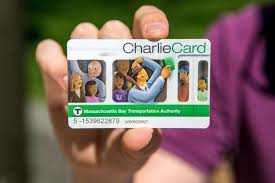 BUMC STUDENT MBTA SEMESTER PASS APPLICATION FOR SPRING 2017 IS NOW AVAILABLE HERE!
Semester pass months: February, March, April and May
Students receive an
11% discount

on monthly passes for all four months!
DEADLINE TO APPLY IS JANUARY 11th, 2017!
<><><><><><><><><>
HUBWAY Station removals for winter begin next week!
A preliminary schedule of next weeks station removals in

Boston 

is available on Hubway's blog, 

click here

to view.


Brookline

and

Somerville

station removals will begin in early December.

Click here

to see their removal schedule
As always, you can check your smartphone or the

Hubway map

for the most up to date information.
Once again, almost all

Cambridge

stations will remain open year-round. Staty tuned for further updates and details on Cambridge winter operations.
<><><><><><><><><>
THANK YOU

to everyone who took this year's 2016 DEP survey! 
We were able to reach our goal with all of your help and have chosen our GRAND PRIZE WINNER,
CONGRATULATIONS
to 

SIMI S.
f
or winning this years grand prize of a
$200 Amazon gift card!
Also,
CONGRATS TO THIS WEEK'S DAILY WINNERS!
Monday's Winners!
Sila A.

 – $100 Fuji at Ink Block restaurant gift card
Mike G.

- Weston Ski Track gift certificate
Tuesday's Winners!
Kara S.

- $25 gift card to Flour Bakery & Café
Bob W. 

- Private tour & tasting for 4 at Dorchester Brewing Company
Wednesday's Winners!
Jori G.

- $25 gift card to Andre's Café
Romy L.

- Free day of paddling for Charles River Canoe & Kayak
Thursday's Winners!
Kojo Y. 

- $25 gift card to J.P. Licks
Ariana C. 

- Free ice skating admission & rental for two at Community Ice Skating @ Kendall
Donated gift cards/ gift certificates:
J.P. Licks
Flour Bakery & Café
Andre's Cafe
JP Fuji Group/ Fuji At Ink Block
Dorchester Brewing Co.: Private tour and tasting for 4 people
Charles River Canoe & Kayak: One full day of rental
Ice Skating @Kendall: Free ice skating admission and rental for two
Weston Ski Track: Free ski rental, lesson, and trail pass
GRAND PRIZE:
$200 AMAZON gift card
<><><><><><><><><>
Thanks to everyone who participated in this year's South End Medical History Walk guided by Alison Barnet! 
<><><><><><><><><>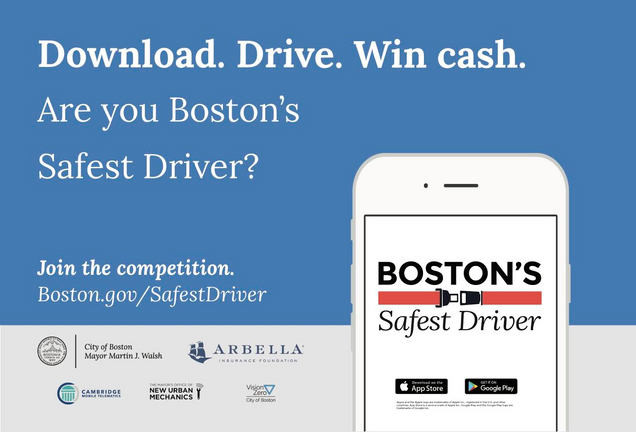 The City of Boston officially launched the Boston's Safest Driver competition!
<><><><><><><><><>
XL BIKE HELMETS HAVE ARRIVED! Please stop by our office during business hours to purchase one for $5.
<><><><><><><><><>
BUMC now offers subsidized MBTA passes for all regular faculty and staff! Visit our BUMC Employee MBTA page

 

for the full details! 

<><><><><><><><><><><><>
**ATTENTION** BIKE HELMETS ARE NOW IN!

 Come get one as they do sell out quick! As always,

Bike helmets are $5

at our office!
Adults and Children sizes available:
Children: Ages 3-5, 5-8, 8-14
Adults: Sizes S-M, M-L, XL
Please feel free to come to try them on!

<><><><><><><><><><><><><>
City's Vision Zero Project
The City of Boston is currently working on the City's Vision Zero Project,
a project with the aim to reduce pedestrian/cycling fatalities to zero and reduce crashes city-wide.
Tell us your concern here.


<><><><><><><><><><><><>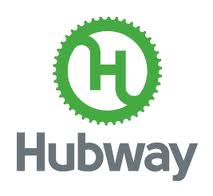 TranSComm offers a
discounted annual membership rate

to

HUBWAY

for

$37.50

(regular price: $85)!
If you are a BUMC student/employee, BMC employee, or BHCHP employee you are eligible for this offer!
Please email us at BUMCTranSComm@gmail.com for further information.
***********************
 The Office of  Commuter Services
Serving Boston University Medical Campus and Boston Medical Center
How To Get Here:
Follow @BUMCTranSComm