Welcome!
The Office of Transportation Services
Serving BU Medical Campus and Boston Medical Center
Thank you to all those who signed up for the MassCommute Bike Challenge and attended the Bike Luncheon! We hope that you will join us again next year.
TranSComm is selling MassCommute Bike Challenge
T-shirts for a measly $5.
Stop by our office for yours!
American Apparel (Style #2001)
Available in:
Size S, M, L, XL
Color: Red, Green, Purple
We have installed our THIRD bike cage
and it is now ready for usage. HOORAY!

Please click this link for our bike cages and bike rack locations.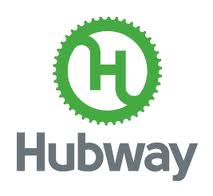 The Hubway Rental Bike Station's location at Mass Ave/Albany has been removed.
Hubway stations in our neighborhood are available at:
Washington St / East Newton St.
and
Washington St / Lenox St.
Both stations are located at Silver Line bus stops.
For all hubway station locations, please click here.

The BU Shuttle

The BU Shuttle is operating on regular service hours.
Please visit www.bu.edu/thebus for more information.
Follow us on twitter for updates on all things in transportation, sustainability, and Boston!