Welcome!
The Office of Transportation Services
Serving BU Medical Campus and Boston Medical Center
ATTENTION CYCLISTS!
The Masscommute Challenge 2013 Bike Week (May11-19). Please click here to register.
There will be fabulous prizes, giveaways and an invitation to join us at our annual bike luncheon planned for Wednesday, May 22.
Lunch details will be available after registering for the bike week.
Bike Safety Class!

(At noon-1PM at L206, School of Medicine limited to 35 participants.)

Basic Bike Maintenance Workshop: Tuesday, May 21st
fixing flats, adjusting brakes, repairing chains, securing wheels, bike safety check, etc.
The instructor will bring a bike for hands-on instructions.
Urban Cycling Workshop: Thursday, May 23rd has been CANCELLED

All participants must register.

Because this class  is FREE and limited, we are asking participants for a $5.00 registration fee THAT WILL BE RETURNED TO YOU at the class.
The registration fee will not be returned if you do not attend the class.
Come by our office at 710 Albany Street   to register, pay a refundable $5.00 fee (cash only)

Register as soon as possible as spaces will fill up quickly!
We have installed our THIRD bike cage
and it is now ready for usage. HOORAY!

Please click this link for our bike cages and bike rack locations.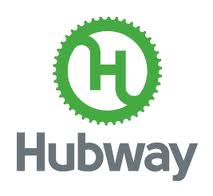 The Hubway Rental Bike Station's location at Mass Ave/Albany has been removed.
Hubway stations in our neighborhood are available at:
Washington St / East Newton St.
and
Washington St / Lenox St.
Both stations are located at Silver Line bus stops.
For all hubway station locations, please click here.

The BU Shuttle

The BU Shuttle is operating on regular service hours.
Please visit www.bu.edu/thebus for more information.
Follow us on twitter for updates on all things in transportation, sustainability, and Boston!