<><><><><><><><><>
Fall 2016 Student Semester Pass
Get 11% discount for a 4 months unlimited bundle pass from
September 1 – December 31, 2016
Deadline to apply: Friday, August 12th, 2016
Click HERE for more information
<><><><><><><><><><><><>
BIKE CAGE PAYMENT UPDATE:

**Starting September 1st, 2016 we will only be accepting credit/debit cards as form of payment for bike cage access. We apologize for any inconvenience.**


<><><><><><><><><><><><>
**ATTENTION** BIKE HELMETS ARE NOW IN!

 Come get one as they do sell out quick! As always,

Bike helmets are $5

(cash)

at our office!  We are still waiting for our shipment of L-XL size helmets, please let us know if you need this size. We will be sure to email you when we receive them.
Adults and Children sizes available:
Children: Ages 3-5, 5-8, 8-14
Adults: Sizes S-M, M-L, (L-XL – still in shipment)
Please feel free to come to try them on!


  <><><><><><><><><><><><>
Don't miss out on these awesome custom made MassCommute Bike Challenge t-shirts! For only $5 (blue shirt) or $8 (magenta shirt) this could be a new addition to your wardrobe! These are available at our office!
Available in:
Size: S, M, L, XL
Colors: Metro Blue or Magenta

<><><><><><><><><><><><>
MBTA FARES INCREASE:
Effective July 1st, 2016
Click here for more information.


<><><><><><><><><><><><><>
City's Vision Zero Project
The City of Boston is currently working on the City's Vision Zero Project,
a project with the aim to reduce pedestrian/cycling fatalities to zero and reduce crashes city-wide.
Tell us your concern here.


<><><><><><><><><><><><>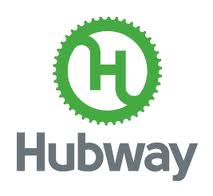 TranSComm offers a
discounted annual membership rate

to

HUBWAY

for

$37.50

(regular price: $85)!
If you are a BUMC student/employee, BMC employee, or BHCHP employee you are eligible for this offer!
Please email us at BUMCTranSComm@gmail.com for further information.
***********************
 The Office of  Commuter Services
Serving Boston University Medical Campus and Boston Medical Center
How To Get Here:
Follow @BUMCTranSComm