Welcome!
The Office of Transportation Services
Serving Boston University Medical Campus and Boston Medical Center
"A Self-Guided Walking Tour of the South End's Green Spaces" brochure is available at the TranSComm  office and on our website.
The tour is a circuit route of 11 small parks that takes approximately 2 hours.
However, you can start at any park and do as many parks as time allows. 
These parks are lovely hidden gems in our neighborhood and summertime is the perfect time to discover them!
For copies of this brochure, please drop by our office at 710 Albany Street or click here.
Happy Discovering!
Our Summer Edition Newsletter is
now ready for viewing!
Summer Edition Newsletter 2013
TranSComm is selling MassCommute Bike Challenge
T-shirts for a measly $5.
Stop by our office for yours!
American Apparel (Style #2001)
Available in:
Size S, M, L, XL
Color: Red, Green, Purple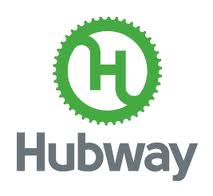 The Hubway Rental Bike Station's location at Mass Ave/Albany has been removed.
Hubway stations in our neighborhood are available at:
Washington St / East Newton St.
and
East Concord/ Harrison St.
Both stations are located at Silver Line bus stops.
For all hubway station locations, please click here.

The BU Shuttle

Click here to view the fall schedule.
Please visit www.bu.edu/thebus for more information.
Follow us on twitter for updates on all things in transportation, sustainability, and Boston!