<><><><><><><><><>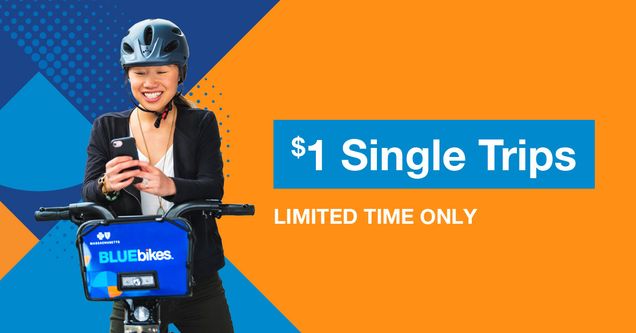 Don't let the Comm Ave Shutdown slow you down!!!
The Commonwealth Avenue Bridge Replacement Project starts today. From July 26th to August 11th the outbound side of Comm Ave, as well as the BU Bridge, will be closed to vehicles and later bus and train routes. The affected area will remain open to bicycle travel, and Bluebikes is here to help.
Click HERE to learn more about $1 single trips and free ride days with BLUE BIKES.
<><><><><><><><><>
MBTA PARKING RATE CHANGE
*effective 8/1/18*
On August 1st, 2018, the MBTA will increase weekday parking fees at 32 lots and garages, lower fees at 21 lots, and maintain fees at 46 lots.
Under a new policy adopted by the MBTA control board, drivers will pay higher rates at some of the more popular MBTA garages and see lowered rates at some underused lots.  Starting

August 1

, weekday parking prices will increase by $2 to $3 per day (30-50%) at 32 stations including Alewife, Braintree, Sullivan Square, and Forest Hills.
Remember: BU's TRANSIT STATION PARKING BENEFIT allows regular faculty and staff to pay for parking at these lots and garages with pre-tax dollars. Go to the "Campus Services" page under the "Employee Self- Service" tab in BUworks to enroll today!
A full list of changes by station can be found

HERE!
<><><><><><><><><>
Better Bus Project
Want to give feedback on how the MBTA is doing? Participate in the Better Bus Project!
The Better Bus Project will help the MBTA understand and analyze where the bus service is not meeting the standards set by the Service Delivery Policy, and propose recommendations to improve service.
​If you

would like to receive email updates about the Better Bus Project, please

sign up

to be informed of future opportunities to participate.

​The MBTA hosted a series of regional public meetings in May and June. If you were not able to attend, you can download the materials and learn more on the

project website

.  They will also be hosting additional public meetings later this year.
<><><><><><><><><>
South End History Walks with Alison from Walk Boston!
Want to learn a little bit about the people and history of the South End?
Join us for our annual history walks!
Session 2:

August 14th @ Noon. Meet at 710 Albany St.
(TranSComm Office)
(WALK LIST

FULL

! Email to be added to the waiting list.)
Please send us an email at Bumctranscomm@gmail.com to let us know which session you would like to attend.
15 people max per session, one session per person.
<><><><><><><><><>
FALL 2018 MBTA Semester Passes
are Now Available!!!
Form can be found HERE or in our office.
DEADLINE to APPLY:

Friday, August 10th, 2018.
(payment and application must be turned in.)
No student link accounts. Must pay w/ check, money order, or credit/debit in office OR money order or check via mail w/ application.
<><><><><><><><><>
MCBC 2018 T-shirts
EAT.SLEEP.BIKE.REPEAT.
Sizes: S; M; L; XL
$5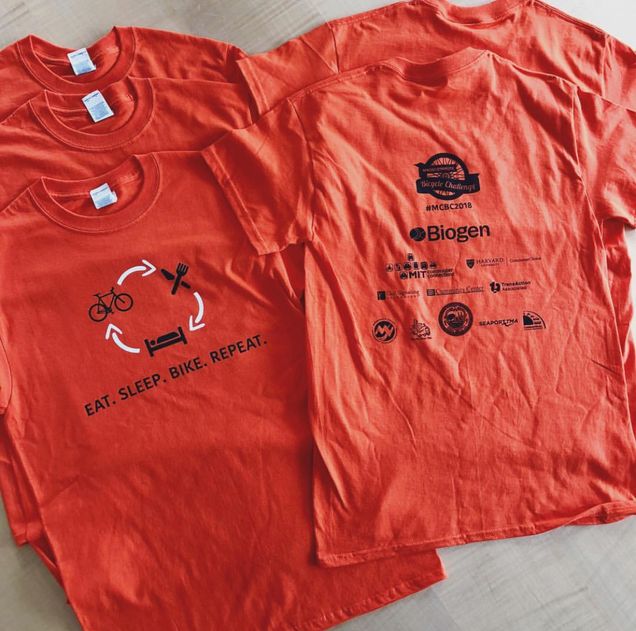 THANK YOU!!!
To our wond

erful donors who were able to donate prizes
to this years MCBC luncheon for our employees and students of BUMC!
<><><><><><><><><>
Attention: Red line users (Braintree Line)
Starting on Monday, January 8, 2018, Wollaston station on the Red Line in Quincy will be closed for renovations that are planned to last 20 months. Given the disruption to an existing Red Line station, the MBTA will be
setting Quincy Center to Zone 1A and accepting monthly CharlieCard LINK passes on Commuter Rail
for trips between Quincy Center and JFK/UMASS and South Station to give riders additional transit options.
The only change is riders buying Zone 1 monthly passes to commute to/from South Station or JFK/UMASS to/from Quincy Center
, as only a Zone 1A is needed during the disruption. 
<><><><><><><><><>
MBTA: Questions, Comments, and Conerns
If anyone has any questions, comments, or concerns about the MBTA or your pass, please email us in regards to this. We would be happy to forward this to the MBTA in hopes to improve your experience for the future!
<><><><><><><><><>
Check out our two secured and sheltered bike cages!
$20 = access to both bike cages for a full year from the date you sign up. Equipped with maintenance stands w/ tools and bike pumps!
(ID Badge access only)

**710 Albany St. Bike Cage** (Behind 710 Parking Garage)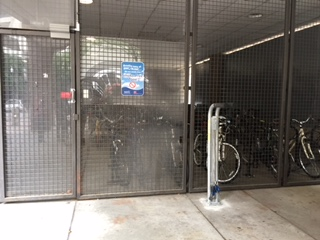 <><><><><><><><><>

 Zipcar's overnight discount

continues to be

a great option for when your workday gets away from you and need any easy way home (and back the next day). From

6 PM–8:30 AM

the next morning (M–TH), a full night and morning of zipping is just $29. So now you can work it up—or live it up!
<><><><><><><><><>
Boston to Lower Speed Limit to 25 MPH 
  Starting January 9, 2017, Boston will officially enact a new city-wide speed limit – lowering the maximum speed from 30 to 25 MPH. Boston City Council approved the measure back in November  in an effort to support Mayor Walsh's Vision Zero Boston initiative, which aims to reduce traffic fatalities and serious injuries  to 0 by 2030. Starting January 9th, unless otherwise posted, the speed limit throughout the city will be 25 MPH. For more information, visit boston.gov/25mph 
<><><><><><><><><>
City's Vision Zero Project
The City of Boston is currently working on the City's Vision Zero Project,
a project with the aim to reduce pedestrian/cycling fatalities to zero and reduce crashes city-wide.
Tell us your concern here.


<><><><><><><><><><><><>

TranSComm offers a
discounted annual membership rate

to

Blue Bikes

(previously named Hubway) for

$52.50

(regular price: $99)!
If you are a BUMC student/employee, BMC employee, or BHCHP employee you are eligible for this offer!
Please email us at BUMCTranSComm@gmail.com for further information.
***********************
 The Office of  Commuter Services
Serving Boston University Medical Campus and Boston Medical Center
How To Get Here:
Follow @BUMCTranSComm