Logging into the Cisco VPN Client for Mac OS
Note: These instructions have been created using Mac OS 10.4.8 using Safari.
1. From your desktop open the hard drive on which you installed the Cisco VPN Client
2. Navigate to the Applications folder.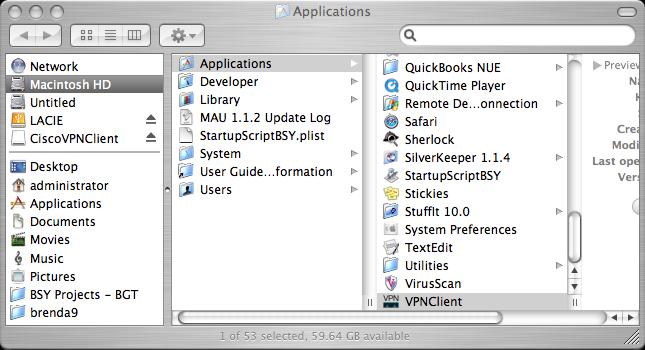 Figure 2
3. Locate the application called "VPNClient" and open it
4. Under Connection Entry select BUMC. Click on the Connect button.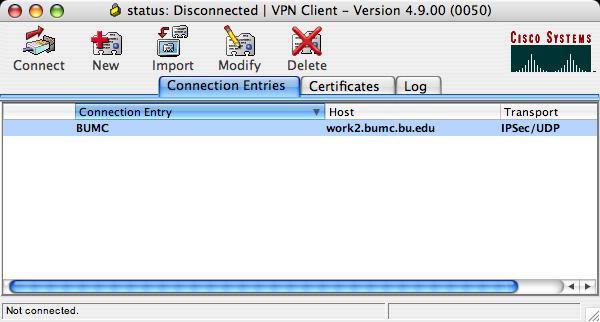 Figure 4
5. Enter your BU Kerberos username and password and click OK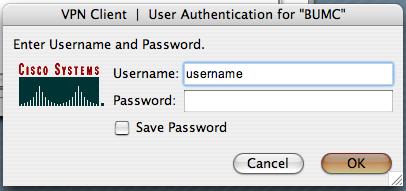 Figure 5
Once you have successfully logged in, you will see a padlock next to "BUMC"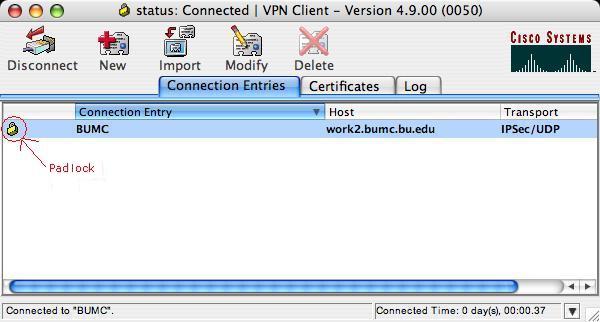 Click here for instructions on accessing your Grants.gov User Folder.