Pulmonary Hypertension
Translational-Clinical Research
---
Pulmonary hypertension is a complex disorder with significant effects on morbidity and mortality. It is of paramount importance to gain greater understanding of the mechanisms responsible for disease pathogenesis in these patients to provide more comprehensive treatment options. The mission of the Pulmonary Hypertension Center at Boston Medical Center (Boston University School of Medicine) is to improve the lives of persons living with pulmonary hypertension by providing state-of-the-art patient care coupled with innovative research aimed at understanding the pathogenesis and natural history of pulmonary hypertension. This center is the clinical repository for ongoing basic science, translational, and clinical studies on pulmonary hypertension. Our research group interacts with our clinical Pulmonary Hypertension Center in a highly integrated approach to advancing knowledge and treatment of this disease.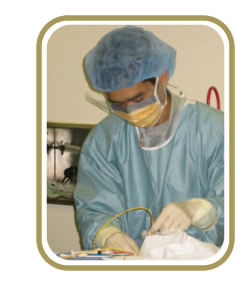 Background:
Pulmonary arterial hypertension (PAH), defined as a mean pulmonary artery pressure of >25 mm Hg at rest, a PCWP or LVEDP <15, and PVR > 240 dynes/cm-5 (3 Wood units), can occur rarely in isolation [idiopathic pulmonary arterial hypertension (IPAH)] but much more commonly in association with other diseases such as connective tissue diseases, HIV infection, portal hypertension and hemoglobinopathies. Little is known regarding the pathogenesis of these disorders. As many share similar histologies, it is possible that common pathophysiologic mechanisms link these disorders. The goal of our research group is to establish patient cohorts with different forms of PAH to study clinically and pathologically. Clinical projects within the group focus on disease outcomes, treatment and prognosis. Basic science and translational research projects focus on the use of genetic resources and biomarkers to identify novel molecules for further investigation.
Current research projects and clinical trials in our center include:
The role of genetic polymorphisms in the pathogenesis of pulmonary hypertension of sickle cell disease (see sickle cell website)
The use of proteomics to identify plasma proteins and peptides associated with pulmonary hypertension of sickle cell disease (see sickle cell website)
Association of specific genetic modulations in the pathogenesis of PH associated with systemic sclerosis
Use of exercise physiology to develop a non-invasive means of differentiating between pulmonary arterial and pulmonary venous hypertension
Clinical trials in pulmonary arterial hypertension
Principal Investigators: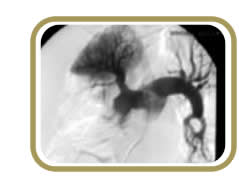 Harrison W. Farber, MD
Elizabeth S. Klings, MD
Michael Ieong, MD
Robert Simms, MD, Section of Rheumatology
Robert Lafyatis, Section of Rheumatology
Post-Doctoral Fellows:
Research Coordinators:
Fei-Ying Cheong
Kim Tobin
Selected Publications:
Ieong MH, Farber HW. Non-infectious pulmonary complications of HIV infection Clin Pulm Med 2006; 13:194-202.
Klings ES, Bland DA, Rosenman D, Princeton S, Odhiambo A, Li G, Bernard SA,. Steinberg MA, Farber HW. Pulmonary arterial hypertension and left-sided heart disease in sickle cell disease: Clinical characteristics and association with soluble adhesion molecule expression. Am J Hematol 2008; 83:547-553.
Distler O, Behrens F, Pittrow D, and the EPOSS-Omeract Group. Defining appropriate outcome measures in pulmonary arterial hypertension related to systemic sclerosis: A Delphi consensus study with cluster analysis. Arthritis Care & Research 2008; 59: 867-875.
McLaughlin VV, Archer SL, Badesch DB, Barst RJ, Farber HW, Lindner JR, Mathier MA, McGoon MD, Park MH, Rosenson RS,. Rubin LJ, Tapson VF, Varga J. ACCF/AHA 2009 Expert Consensus Document on Pulmonary Hypertension. Circulation 2009; 119:2250-2294
Farber HW, Foreman AJ, Miller DP, McGoon MD. REVEAL registry: Correlation of right heart catheterization and echocardiography in patients with pulmonary arterial hypertension. Congest Heart Fail. 2011 Mar-Apr;17(2):56-64.
Walkey AJ, Fein D, Horbowicz KJ, Farber HW. Differential response to intravenous prostacyclin therapy in patients with pulmonary arterial hypertension. Pulm Pharmacol Ther. 2011 Aug;24(4):421-5.
Klings ES, Machado RF, Barst RJ, Morris CR, Mubarek K, Gordeuk VR, Kato GJ, Ataga KI, et al. An Official ATS Clinical Practice Guideline: Diagnosis and Treatment of Pulmonary Hypertension of Sickle Cell Disease. Am J Resp Crit Care Med 2011 (manuscript under review).
Christmann RB, Hayes E, Pendergrass S, Padilla C, Farina G, Affandi AJ et al. Interferon and alternative activation of monocyte/macrophages in systemic sclerosis-associated pulmonary arterial hypertension. Arthritis Rheum 2011; 63(6):1718-1728.
Pendergrass SA, Hayes E, Farina G, Lemaire R, Farber HW, Whitfield ML et al. Limited systemic sclerosis patients with pulmonary arterial hypertension show biomarkers of inflammation and vascular injury. PLoS One 2010; 5(8):e12106.
Links: