Jeffrey S. Berman, M.D.
Faculty and Fellows
---
jsberman@bu.edu
Professor of Medicine
Director, Sarcoidosis Clinic, Boston Medical Center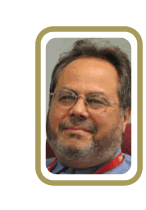 Medical School: Case Western Reserve University, 1978
Internship and Residency: Boston City Hospital
Fellowship: Boston University Medical Center
Special Interests:
Research:
Sarcoidosis
New diagnostic tests
Clinical characteristics of sarcoidosis
Therapy of sarcoidosis
Sarcoidosis in minority populations
Clinical:
I have had an interest in Pulmonary Immunology for over 20 years. I began by looking at basic mechanisms of lymphocyte accumulation in response to cytokine signals, and I have gradually turned my interest to clinical and translational research. In the past ten years I have divided my time between basic and translational investigations involving the novel cytokine, osteopontin, and clinical research involving patients with Sarcoidosis.
My interest in osteopontin (Opn) began upon hearing a report that OPN was the most prevalent message upregulated in macrophages upon exposure to mycobacterium. It is an odd duck amongst cytokines, in that it is prominently expressed in bone and is involved in disparate processes such as bone remodeling, wound healing, inflammation, and tumor metastasis. I have been interested in the immunologic and inflammatory aspects of Opn, and my laboratory has been involved in research linking Opn to T cell function, granuloma formation and interstitial pulmonary fibrosis.
My interest in Sarcoidosis rose out of my 20-year involvement in the Tuberculosis Clinic at the Boston City Hospital and an affiliated homeless shelter. Viewing Sarcoidosis as a "companion" disease to TB, I was intrigued by the mysteries behind this granulomatous disease. I gradually built a Sarcoid population within the TB clinic and 10 years ago spun off my current Sarcoid Clinic. My colleague, David Serlin, and I see approximately 150 new patients each year, some referred for second opinions and other referred for ongoing diagnosis or management. We have a number of clinical research projects ongoing, including the examination of the impact of atopy and nasal disease on Sarcoid clinical course, the use of nasal lavage and brushing for biopsy and prognostication in Sarcoidosis, diagnosis of cardiac disease, and management of calcium and bone metabolism in Sarcoidosis. We share clinic space and collaborate with Dr. Hap Farber and the Pulmonary Hypertension Center in the diagnosis and care of patients with Sarcoidosis who develop pulmonary arterial hypertension. We hope to soon be involved in a large national study of Sarcoidosis in African American women with Sarcoidosis.
Selected Publications:
Serlin DM, Kuang PP, Subramanian M, O'Regan AW, Li XF, Berman JS, Goldstein RH. Interleukin-1 Beta Induces Osteopontin Expression in Pulmonary Fibroblasts. 2005. Journal of Cellular Biochemistry. (Published Online: 6 Oct 2005 in advance of print)
Fisher KA, Serlin DM, Wilson KC, Walter RE, Berman JS and Farber HW. Sarcoidosis Associated Pulmonary Hypertension: Outcome with Long-Term Epoprostenol Treatment. 2005 (Submitted, Under Review)
Berman JS, Serlin D, Li X, Whitley G, Hayes J, Rishikof DC et al. Altered bleomycin-induced lung fibrosis in osteopontin-deficient mice. Am J Physiol Lung Cell Mol Physiol 2004; 286(6):L1311-L1318. [http://ajplung.physiology.org/cgi/reprint/286/6/L1311]
O'Regan AW, Berman JS. The gene for acute sarcoidosis? Am J Respir Crit Care Med 2003; 168(10):1142-1143. [http://ajrccm.atsjournals.org/cgi/reprint/168/10/1142]
Denhardt DT, Noda M, O'Regan AW, Pavlin D, Berman JS. Osteopontin as a means to cope with environmental insults: regulation of inflammation, tissue remodeling, and cell survival. J Clin Invest 2001; 107(9):1055-1061.
O'Regan AW, Hayden JM, Body S, Liaw L, Mulligan N, Goetschkes M, Berman JS. Abnormal pulmonary granuloma formation in osteopontin-deficient mice. Am J Respir Crit Care Med 2001; 164(12):2243-2247. [http://ajrccm.atsjournals.org/cgi/reprint/164/12/2243]
O'Regan AW, Chupp GL, Lowry JA, Goetschkes M, Mulligan N, Berman JS. Osteopontin is associated with T cells in sarcoid granulomas and has T cell adhesive and cytokine-like properties in vitro. Journal of Immunology 1999; 162(2):1024-1031. [http://www.jimmunol.org/cgi/reprint/162/2/1024]
Nau GJ, Guilfoile P, Chupp GL, Berman JS, Kim SJ, Kornfeld H et al. A chemoattractant cytokine associated with granulomas in tuberculosis and silicosis. Proceedings of the National Academy of Sciences of the United States of America 1997; 94(12):6414-6419.
Links:
For patients interested in the Boston University Sarcoidosis Clinic : www.sarcoid.org
For patients and referring physicians:
The Sarcoidosis Clinic is located in the Doctor's Office Building:
720 Harrison Avenue Suite 402
Boston, MA 02118
Phone: (617) 638-7480
FAX: (617) 638-7486