Elizabeth S. Klings, M.D.
Faculty and Fellows
---
Associate Professor of Medicine
Medical Director, Pulmonary Rehabilitation Program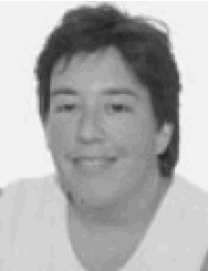 Medical School: New York University School of Medicine
Internship: Boston City Hospital
Residency: Boston City Hospital
Fellowship: Boston University School of Medicine
Master's/PhD programs: Masters of Science in Epidemiology
Board Certifications:
Internal Medicine
Pulmonary Medicine
Critical Care Medicine
Special Interests:
Research:
Pulmonary complications of sickle cell disease
Role of genetic modulation in pulmonary hypertension of sickle cell disease
Clinical:
Pulmonary Hypertension
Pulmonary Complications of Sickle Cell Disease
Critical Care Medicine
Pulmonary Rehabilitation
Dr. Klings is an Associate Professor in the Department of Medicine. She attends in the Medical Intensive Care Unit and on the Pulmonary Consultation Service at Boston Medical Center. Additionally, she has a clinic in the Pulmonary Hypertension Center at Boston Medical Center where she is involved in the diagnosis, evaluation and treatment of patients with pulmonary hypertension (Pulmonary Hypertension Center).  She has special interest in the management of patients with chronic dyspnea and is the Medical Director of the Pulmonary Rehabilitation Program.
Dr. Klings' research since fellowship has focused on pathogenesis of pulmonary vascular complications of sickle cell disease. She is an NIH-funded Principal Investigator .in the Pulmonary Center collaborating with the Boston Comprehensive Sickle Cell Center,Sickle Cell Genetics Research group and the Cardiovascular Proteomics Center at Boston University. She has phenotypically screened close to 200 sickle cell patients at Boston Medical Center for the presence of pulmonary hypertension and has begun to study the role that genetic polymorphisms play in the pathogenesis of this disease process. Along with her collaborators at Boston University, she was instrumental in formation of the multi-center SickleGen consortium (www.bu.edu/sicklegen) which has brought together the largest cohort of prospectively collected SCD patients with well-established cardiopulmonary phenotypes for genetic studies. Known nationally as a leader in the care and treatment of patients with sickle cell disease and pulmonary hypertension, she headed a committee of 25 hematologists, pulmonologists and cardiologists to develop clinical guidelines sponsored by the American Thoracic Society for the care and treatment of these patients, which was published in 2014.
Selected Publications:
Klings ES, Lowry MH, Li G, Jean JC, Fernandez BO, Garcia-Saura MF, Feelisch M, Joyce-Brady M. Hyperoxia Induced Lung Injury in Gamma-Glutamyl Transferase Deficiency is Associated with Alterations in Nitrosative and Nitrative Stress. Am J Path 2009; 175:2309-2318. PMID: 19850887.
Sebastiani P, Timofeev N, Hartley SW, Milton JN, Gupta M, Riva A, Dworkis DA, Klings ES, Telen MJ, Ashley-Koch A, Garrett ME, Baldwin CT, Steinberg MH. Genetic Modifiers of the Severity of Sickle Cell Anemia Identified Through a Genome-Wide Association Study. Am J Hematol 2010;85:29-35. PMID: 20029952.
Timofeev N, Milton JN, Hartley SW, Sherva R, Sebastiani P, Dworkis DA, Klings ES, Farrer LA, Garrett ME, Ashley-Koch A, Telen MJ, Fucharoen S, Ha SY, Li CK, Chui DHK, Baldwin CT, Steinberg MH. Fetal Hemoglobin in Sickle Cell Anemia: Genome-Wide Association Studies Suggest a Regulatory Region in the 5'Olfactory Receptor Gene Cluster. Blood 2010;115:1815-22. PMID: 20018918.
Akinsheye I, Klings ES. Sickle Cell Anemia and Vascular Dysfunction: the Nitric Oxide Connection. J Cell Physiol 2010; 224:620-625. PMID: 20578237.
Dworkis DA, Klings ES, Solovieff N, Li G, Milton JN, Hartley SW, Melista E, Parente J, Sebastiani P, Steinberg MH, Baldwin CT. Role of Tumor Necrosis-Alpha Signaling in Sickle Cell Disease: Elevated Biomarker Levels and Genetic Associations with Disease Severity. Am J Hematol 2011; 86:220-3.
Solovieff N, Hartley SW, Baldwin CT, Klings ES, Gladwin MT, Taylor JG, Kato GJ, Farrer LA, Steinberg MH, Sebastiani P. Ancestry of African Americans with Sickle Cell Disease. Blood, Cells Mol Dis 2011; 47:41-5.
Hawkins F, Ebel N, Sorescu GP, McMahon L, Sprinz P, Klings ES. Keeping It In the Family – Three Relatives with HbSC Disease and Simultaneous Acute Pulmonary Emboli. Am J Hematol 2012;87(1):101-4.
Safaya S, Steinberg MH, Klings ES. Monocytes and Lymphocytes from Sickle Cell Disease Patients Induce Differential Endothelial Gene Expression. Mol Immunol 2012; 50:117-23.
Milton JN, Sebastiani P, Solovieff N, Hartley SW, Bhatnagar P, Arking DE,  Dworkis DA,  Casella JF, Barron-Casella E, Bean CJ,  Hooper WC, DeBaun MR, Garrett ME, Soldano K, Telen MJ, Ashley-Koch AE, Gladwin MT,  Baldwin CT, Steinberg MH, Klings ES. A genome-wide association study of total bilirubin and cholelithiasis risk in sickle cell anemia. PLoS One 2012 7(4):e34741
Dworkis DA, Klings ES, Shenouda S, Solovieff N, Melista E, Giovannucci C, Safaya S, Li G, Vita J, Steinberg MH, Baldwin CT. Endothelial response to TNF-α in an ARFGEF2 siRNA knockdown model: Enhanced expression of ICAM1, VCAM1 and Transgelin. 2011 (manuscript under review).
Klings ES, Machado RF, Barst RJ, Morris CR, Mubarek K, Gordeuk VR, Kato GJ, Ataga KI, et al. An Official ATS Clinical Practice Guideline: Diagnosis and Treatment of Pulmonary Hypertension of Sickle Cell Disease. Am J Resp Crit Care Med 2012 (manuscript under revision).
Selected Reprints:
Links:
Dr. Klings see patients at Boston Medical Center in the Shapiro Building, Suite 9B.  Phone (617) 638-7480