Darrell N. Kotton, M.D.
David Seldin Professor of Medicine
Director, Center for Regenerative Medicine (CReM)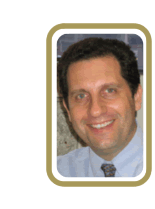 Medical School: Washington University School of Medicine
Internship: University of Pennsylvania
Residency: University of Pennsylvania
Fellowship: Boston University
Post-Doctoral Research Fellowship: Harvard Medical School
Board Certifications:
Internal Medicine
Pulmonary Medicine
Critical Care Medicine
Special Interests:
Research:
Stem cells, lung regeneration, and lung development
For more information visit the Kotton lab website: www.kottonlab.com
Clinical:
Alpha-1 antitrypsin deficiency
Dr. Kotton is a Professor in the Department of Medicine and in the Department of Pathology and Laboratory Medicine. He attends in the Medical Intensive Care Unit, the Pulmonary Consultation Service, the Alpha-1 Center, and the Pulmonary outpatient clinic, all at Boston Medical Center. In addition he conducts basic stem cell research as an NIH-funded Principle Investigator in the Kotton Laboratory and is the founding Director of the Center for Regenerative Medicine of Boston University and Boston Medical Center. 

Dr. Kotton's research focuses on stem cell biology and gene therapy related to lung injury and repair. Dr. Kotton's laboratory currently utilizes several stem cell populations, including embryonic stem cells and induced pluripotent stem (iPS) cells in order to develop novel stem cell-based models and therapies for lung disease. In addition, Dr. Kotton specializes in the genetic manipulation of stem cells as well as resident lung cells using gene editing technologies and  lentiviral vectors. Projects in his lab are currently focused on utilizing these approaches for the study of alpha-1 anti-trypsin deficiency, COPD, Cystic Fibrosis, childhood interstitial lung disease (ChILD), pulmonary vascular disease, and lung inflammatory pathways.
In 2009 Dr Kotton became the founding Director of a campus-wide research initiative, the Center for Regenerative Medicine (CReM) of Boston University and Boston Medical Center, bringing together several research groups on campus into a physical entity focused on various aspects of stem cell biology and regenerative medicine. For more information, please visit the CReM website. Dr. Kotton also Co-Directs the Alpha-1 Center, along with Dr. Andrew Wilson. This Center, founded in 2012 is dedicated to advancing clinical care and research focused on individuals and families with inherited alpha-1 antitrypsin deficiency.
For more detailed information on Dr. Kotton's research program,  please see the Kotton Lab website.
Selected Publications:
For a comprehensive Pubmed listing of our publications, please click here.
Links: