Darrell N. Kotton, M.D.
Associate Professor of Medicine and Pathology
Director, Center for Regenerative Medicine (CReM)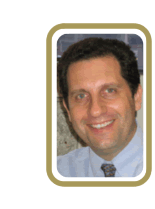 Medical School: Washington University School of Medicine
Internship: University of Pennsylvania
Residency: University of Pennsylvania
Fellowship: Boston University
Post-Doctoral Research Fellowship: Harvard Medical School
Board Certifications:
Internal Medicine
Pulmonary Medicine
Critical Care Medicine
Special Interests:
Research:
Stem Cell Biology http://www.bumc.bu.edu/stemcells/
Lung Developmental Biology (add link for Development Group Page: http://www.bumc.bu.edu/pulmonary/research/basicscienceresearch/developmentalbio/ )
Clinical:
Alpha-1 antitrypsin deficiency  ( http://www.bu.edu/alpha-1/ )
Dr. Kotton is Associate Professor in the Department of Medicine and in the Department of Pathology and Laboratory Medicine. He attends in the Medical Intensive Care Unit and on the Pulmonary Consultation Service at Boston Medical Center.
Dr. Kotton's research focuses on stem cell biology and gene therapy related to lung injury and repair. He is an NIH-funded Principal Investigator and a member of several research groups at the Pulmonary Center: the Stem Cell Biology and Gene Therapy Group, the Epithelial Group, and the Developmental Biology Group. Dr. Kotton's laboratory currently utilizes several stem cell populations, including embryonic stem cells and induced pluripotent stem (iPS) cells in order to develop novel stem cell-based therapies for lung disease. In addition, Dr. Kotton specializes in the genetic manipulation of stem cells as well as resident lung cells using lentiviral vectors. Projects in his lab are currently focused on utilizing these novel vectors for the study of alpha-1 anti-trypsin deficiency, COPD, Cystic Fibrosis, childhood interstitial lung disease (ChILD), pulmonary vascular disease, and lung inflammatory pathways.
In 2009 Dr Kotton and Dr. Gustavo Mostoslavsky became Co-Directors of a campus-wide research initiative, the Boston University Center for Regenerative Medicine (CReM), bringing together several research groups on campus focused on various aspects of stem cell biology and regenerative medicine. For more information, please visit the CReM website. Dr. Kotton also Co-Directs the Alpha-1 Center http://www.bu.edu/alpha-1/, along with Dr. Andrew Wilson. This Center, founded in 2012 is dedicated to advancing clinical care and research focused on individuals and families with inherited alpha-1 antitrypsin deficiency.
For more detailed information on Dr. Kotton's research, see the Kotton Lab website.
Selected Publications:
Somers A, et al. "Generation of transgene-free lung disease-specific human iPS cells using a single excisable lentiviral stem cell cassette." Stem Cells. epub Aug. 2010.
Ott HC, Clippinger B, Conrad C, Schuetz C, Pomerantseva I, Ikonomou L, Kotton D, Vacanti JP.Regeneration and orthotopic transplantation of a bioartificial lung. Nature Medicine. 2010 Aug;16(8):927-33. Epub 2010 Jul 13. PMID: 20628374
Wilson AA, Murphy GJ, Hamakawa H., Kwok LW, Srinivasan S, Hovav AH, Mulligan RC, Amar S, Suki B, and Kotton DN." Amelioration of emphysema in mice through lentiviral transduction of long-lived pulmonary alveolar macrophages". Journal of Clinical Investigation. epub ahead of print: Dec 2009.
Greenhill SR, Kotton DN. Pulmonary alveolar proteinosis: a bench-to-bedside story of granulocyte-macrophage colony-stimulating factor dysfunction. Chest. 2009 Aug;136(2):571-7
Sommer CA, Stadtfeld M, Murphy GJ, Hochedlinger K, Kotton DN, Mostoslavsky G. "iPS Cell Generation Using a Single Lentiviral Stem Cell Cassette." Stem Cells. Dec 18, 2008
Cardoso, W.V. and Kotton, DN, "Specification and patterning of the respiratory system", StemBook, ed. The Stem Cell Research Community, StemBook, doi/10.3824/stembook.1.10.1, http://www.stembook.org. July 2008
Wilson AA, Kwok LW, Hovav AH, Ohle SJ, Little FF, Fine A, Kotton DN. "Sustained Expression of a1-antitrypsin After Transplantation of Manipulated Hematopoietic Stem Cells". Am J Respir Cell Mol Biol. 39(2):133-41. Aug 2008.
Kotton DN, Fine A. "Lung Stem Cells." Cell & Tissue Research. Sept 2007 [epub ahead of print]. Click here to download the PDF.
Murphy GJ, Mostoslavsky G, Kotton DN, and Mulligan RC. "Exogenous Control of Mammalian Gene Expression via Modification of Translational Termination." Nature Medicine 12(9):1093-9. Sept 2006.
Kotton DN, Fabian AJ, Mulligan RC. "Failure of Bone Marrow to Reconstitute Lung Epithelium." Am J Respir Cell Mol Biol. 33:328-334. Oct 2005.
Kotton DN, Fabian AJ, Mulligan RC. "A novel stem cell population in adult liver with potent hematopoietic reconstitution activity." Blood. 106:1574-1580. Sept 2005.
Mostoslavsky G, Kotton DN, Fabian AJ, Grey JT, Mulligan RC. "Efficiency of transduction of highly purified hematopoietic stem cells by lentiviral and retroviral vectors under conditions of minimal in vitro manipulation." Molecular Therapy 11(6):932-40. June 2005.
Kotton DN, Summer R, and Fine A. "Lung stem cells: New paradigms." Exp Hematol. 32(4): 340. Apr 2004.
Kotton DN, Ma BY, Cardoso, WV, Sanderson EA, Summer, RS, Williams MC, and Fine A. "Bone Marrow-Derived Cells as Progenitors of Lung Alveolar Epithelium." Development 128: 5181-5188. December 2001.
Selected Reprints:
Efficiency of Transduction of Highly Purified Murine Hematopoietic Stem Cells by Lentiviral and Oncoretroviral Vectors Under Conditions of Minimal in Vitro Manipulation
Links: