Arthur C. Theodore, M.D.
Faculty and Fellows
---
Associate Professor of Medicine
Director – Medical Intensive Care Units
Medical Director – Respiratory Therapy
Director – Medical Education, Pulmonary and Critical Care Medicine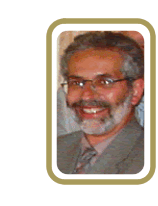 Medical School: Boston University
Internship: Hennepin County General Hospital, Minneapolis, MN
Residency: Hennepin County General Hospital, Minneapolis, MN
Fellowship: Boston University
Board Certifications:
Internal medicine
Pulmonary Disease
Special Interests:
Research:
Interstitial Lung Disease associated with Scleroderma
Mechanical Ventilation in ALI/ARDS
Clinical:
Interstitial Lung disease associated with Collagen Vascular Disease
End Stage Lung Disease and Lung Transplantation
Immunologic Lung Disease
Pulmonary and Critical Care Interventional Procedures
Ethics in Critical Care Medicine
Dr. Theodore holds an appointment with the Boston University School of Medicine as an Associate Professor of Medicine. As Director of the Medical Intensive Care Unit (MICU) he is actively involved in the management of critically ill patients and oversees the quality assurance of all patients in the MICU. Dr. Theodore established the Interventional Pulmonary Service which successfully reduced procedure related complications and infections and led to the development of hospital-wide central line credentialing and training. Dr. Theodore also actively attends on the pulmonary consult service and participates in multiple hospital committees including the Ethics, Organ and Tissue Donation and Critical Care Committees. As director of medical education for the pulmonary division, he coordinates student electives for the pulmonary consultations and medical intensive care unit electives and is responsible for the establishment of a residency elective on the Interventional Service and for the core curriculum taught to the house officers rotating through the MICU. He is a regular participant in the Department of Medicine teaching conferences, journal clubs and morning reports to discuss pulmonary and critical care cases and has lectured to the Department of Medicine, Emergency Department and Surgical Services on subjects such as ARDS, sepsis, pulmonary embolism and mechanical ventilation. Dr. Theodore lectures within the section to Pulmonary fellows on Lung Transplantation and to the pulmonary and infectious disease services on anaerobic pulmonary and pleural infections. He is responsible for credentialing non-critical care fellows and staff in ventilator management for the Boston Medical Center. He maintains an active participate in the Massachusetts Consortium for Lung Transplantation, screens potential lung transplant recipients from the Boston Medical Center and cares for transplant recipients following their surgery. The Scleroderma Center was established 10 years ago at Boston University and has become an active clinical and research area with 50-100 new patients/year. Dr. Theodore was recruited by the former Chief of the Rheumatology Division to work in the Scleroderma Center and has become an international authority on Systemic Sclerosis Interstitial Lung Disease. He was invited to speak at both the American College of Chest Physician in 2005 and the American Thoracic Society in 2004 and 2007 and online at Medscape.com. He was the Principle Investigator of the Multicenter Scleroderma Lung Study I (SLS I) at Boston University and the Principle Investigator at Boston University for the ongoing SLS II clinical studies which are focused on the treatment of Interstitial Lung Disease associated with Systemic Sclerosis. He provides pulmonary support for patients enrolled in the SCOT (Scleroderma Cyclophosphamide or Transplantation) and the Novartis anti-Interleukin 13 study New projects include co-sponsorship of trials for mechanical ventilation in Acute Lung Injury/ARDS patients. He has been honored by the Department of Medicine House Officers as the Best Teacher for the full time faculty and listed by the Consumer Research Council of America in "Guide to America's Top Physicians, nominated by his peers to "Best Doctors in America," listed by America's Registry and Strathmore's Who's Who as "Professional of the Year," and listed in Boston Magazine's Web Site, "Best Doctors."
Selected Publications:
Marshall J., Finn C.A., and Theodore A.C. Impact of a clinical pharmacist enforced ICU sedation protocol on duration of mechanical ventilation and hospital stay. Critical Care Medicine, 36(2):427-33, 2008.
Strange C, Bolster M, Roth M , Silver, R, Theodore A, Goldin J, Clements, P, Chung, J, Elashoff R, Suh R, Smith E, Furst D and D Tashkin. Bronhcoalveolar lavage and Response to Cyclophosphamide in Scleroderma Interstitial Lung Disease. Am Rev Resp Crit Care Med. American Journal of Respiratory & Critical Care Medicine 2008; 177:91-8.
"Emerging Treatments for Scleroderma" Theodore, AC. Understanding Scleroderma: On HealthRadio.net http://www.patientpower.info/viewexpertsdetails.asp?Guest=580Theodore,%20M.D.%20&fn=Arthur&ln=Theodore,%20M.D. 2008.
Uncovering the layers of a chronic disease" Theodore, AC. Understanding Scleroderma: On HealthRadio.net and http://www.patientpower.info/program/understanding-scleroderma-uncovering-the-layers-of-a-chronic-disease.
Theodore AC. "Arterial Blood Gasses" Up to Date, 2007.
Clearment, G and AC Theodore. "Arterial Catheterization." Up to Date, 2007.
Theodore AC and LS Jefferson. "Oxygenation and mechanisms of hypoxemia." Up to Date, 2007.
Khanna D., Yan X., Tashkin DP., Furst DE., Elashoff R., Roth MD., Silver R., Strange C., Bolster M., Seibold JR., Riley DJ,. Hsu VM., Varga J., Schraufnagel DE., Theodore A,. Simms R,. Wise R., Wigley F., White B., Steen V., Read C., Mayes M., Parsley E., Mubarak K., Connolly MK., Golden J., Olman M., Fessler B., Rothfield N., Metersky M., Clements PJ., Scleroderma Lung Study Group.. Impact of oral cyclophosphmide on Health-related Quality of Life in Patients with active scleroderma lung disease. Results from the Scleroderma Lung Study. Arthritis & Rheumatism 2007, 56:1676-1684.
Tashkin, DP and the Scleroderma Lung Research Group. Effects of 1-Year Treatment with Cyclophosphamide on Outcomes at 2 Years in Scleroderma Lung Disease. Am Rev Resp Crit Care Med. 2007;176:1026-1034.
Khanna D, PJ Clements, DE Furst, Y Chon, R Elashoff, MD Roth, MG Sterz, J Chung, JD FitzGerald, JR Seibold, J Varga, AC Theodore, F Wigley, RM Silver, V Steen, M Mayes, K Connolly, BJ Fessler, NRothfield, K Mubarak, J Molitor, and DP Tashkin, for the Scleroderma Lung Study Group. Correlation of the Degree of Dyspnea with Health-Related Quality of Life, Functional Abilities and Diffusing Capacity for Carbon Monoxide in Patients with Systemic Sclerosis and Active Alveolitis: Results from the Scleroderma Lung Study. Arthritis & Rheumatism, Vol. 52, No. 2, February 2005: p. 592-600.
Tashkin, DP and the Scleroderma Lung Study Research Group. Cyclophosphamide versus Placebo in Scleroderma Lung Disease. New England Journal of Medicine. 354;25, 2655-2666, 2006.
Selected Publications:
Cyclophosphamide for Scleroderma Lung Disease (Editorial)
Links:
Dr. Theodore sees clinic patients in the Doctor's Office Building, Ste. 402, 720 Harrison St., Boston, MA 02118. For an appointment call 617-638-7480.