Interventional Pulmonology and Bronchoscopy
Clinical Centers
---
Mission Statement: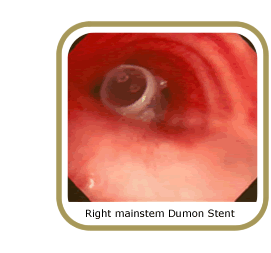 The Interventional Program at Boston Medical Center is dedicated to the care of patients with complex airway disease including obstructing cancers, broncholiths, relapsing polychondritis, tracheoesophageal fistulae, tracheobronchial and laryngeal amyloidosis, papillomatosis, tracheal stenoses, and tracheomalacia.
Background:
The Interventional Program is a multi-disciplinary service with representatives from Thoracic Surgery, Thoracic Oncology Clinic, Pulmonary & Critical Care Medicine, Anesthesiology, Gastroenterology, and Radiation Oncology. Rigid bronchoscopy, airway stenting, photodynamic therapy, and brachytherapy are performed under the supervision of Hiran Fernando, M.D., and Benedict Daly, M.D. Esophageal manipulations (stenting and dilatations) and endoscopic ultrasound-directed needle biopsies are directed by Drs. Michael Ebright and Brian Jacobson.
Clinical Activities:
Tuesday mid-day Chest Problems Conference – difficult cases are presented to Thoracic Surgery, radiology and bronchoscopy images/video tapes reviewed, pulmonary physiology discussed, and interventional treatments planned.
Friday Thoracic Oncology Center conference attended by Radiology, Thoracic Oncology, Thoracic Surgery, Pulmonary & Critical Care Medicine, Gastroenterology, and Radiation Oncology.
Pulmonary Grand Rounds – with presentation and discussion of difficult airway management case outcomes.
Procedures performed by the Interventional Service
Photodynamic Therapy – esophageal and tracheobronchial disease
Brachytherapy
Balloon Dilatation of Airway Stenoses (Bronchoplasty)
Transbronchial Needle Aspiration
Airway Dilatation by Rigid Bronchoscopy
Nd:YAG and KTP Laser Bronchoscopy
Endobronchial and endoscopic ultrasound FNA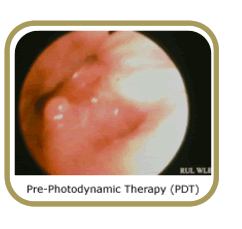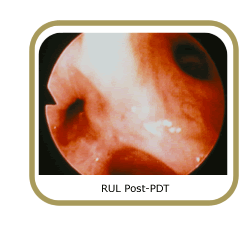 Selected Publications:
Litle VR, Luketich JD, Christie NA, Buenaventura PO, Alvelo-Rivera M, McCaughan JS, Nguyen NT, Fernando HC. Photodynamic therapy as palliation for esophageal cancer: experience in 215 patients. Ann Thorac Surg. 2003 Nov;76(5):1687-92
Litle VR, Christie NA, Fernando HC, et al. Photodynamic therapy for endobronchial metastases from nonbronchogenic primaries. Ann Thorac Surg. 2003 Aug;76(2):370-5
Christie NA, Buenaventura PO, Fernando HC, et al. Results of expandable metal stents for malignant esophageal obstruction in 100 patients: short-term and long-term follow-up. Ann Thorac Surg. 2001 Jun;71(6):1797-801
Jacobson BC, Hirota WK, Goldstein JL, et al. The role of EUS for evaluation of mediastinal adenopathy. Gastrointest Endosc. 2003 Dec;58(6):819-21.
Yim HB, Jacobson BC, Saltzman JR, et al. Clinical outcome of the use of enteral stents for palliation of patients with malignant upper GI obstruction. Gastrointest Endosc. 2001 Mar;53(3):329-32.
Jacobson BC. Multidisciplinary management of lung cancer. N Engl J Med. 2004 May 6;350(19):2008-10.
Links
For Patients:
To schedule a clinic visit, refer a patient, or speak with one of our physicians, please contact us at:
Doctors Office Building
Pulmonary/Allergy/Asthma
720 Harrison Avenue, 4th Floot, Suite 402
Boston, MA 02118
617-638-7480