Weaning From Prolonged Mechanical Ventilator Support
Clinical Centers
---
Pulmonary and Ventilator Rehabilitation at Radius Specialty Hospital – Boston/Quincy
Mission Statement: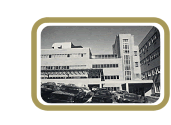 Radius Specialty Hospital-Boston represents the new frontier in the Long-term Acute Care (LTAC) rehabilitation environment previously forged by the Jewish Memorial Hospital and Rehabilitation center (JMHRC). JMHRC provided 75 years of continuous service and expertise in treating medically complex adult patients. Optimizing patient independence in daily activities and social functions with the primary goal of a successful return to the community is the major focus of this hospital. To this end physicians specializing in Pulmonary & Critical Care Medicine, General Internal Medicine and Rehabilitation Medicine along with registered nurses, speech therapists, occupational therapists, physical therapists, individuals specializing in prosthetic and orthotic devices, dieticians and social workers all function within the framework of a multidisciplinary team to offer structured programs for:
Individualized assessment and medical treatment to enable recovery from a variety of acute injuries.
Progressive rehabilitation and emotional support for patients requiring long term mechanical ventilation. Ventilator weaning is accomplished through a progressive approach individualized to each patient's needs.
Specialized exercise equipment designed to increase mobility in a safe and medically supervised environment.
Recreation therapy to use leisure time in a manner that enhanced productivity and contributed to patient well-being.
Comprehensive management on an individual basis to optimize hospital length of stay and planning for discharge and follow-up care.
Background:
The Acute Ventilator Rehabilitation Program at JMHRC was started by The Pulmonary Center at Boston University School of Medicine under the direction of Dr. Barry Make in 1986. Dr. Make and his colleagues at BU played an instrumental role in the development of pulmonary rehabilitation for the patient requiring long-term mechanical ventilation. Together they characterized their initial experience and developed a series of goals to meet the needs of this special category of medically complex patient (Chest 86 (3): 358-365, 1984). The Education in the care and treatment of this unique population of patients was an integral component of the training program at Boston University and continues to be an active component for the clinical research activities of former BU faculty like Dr. Gerard Criner, who is Director of Pulmonology & Critical Care Medicine and Director of the Medical Intensive Care Unit and the Ventilator Rehabilitation Unit at Temple University Medical Center in Philadelphia.
The original unit at JMHRC expanded under the direction of Dr. Make who stated way back in 1984 that up to 40% of the ventilator patients at acute care hospitals could be transferred to a ventilator unit at a chronic care hospital if the beds were available (see Chest article above). Over time the utilization of LTACH beds in select locations has shifted dramatically from an under-utilized resource to a highly available option. The Pulmonary Unit at Radius Specialty Hospital has been under the direction of Dr. Martin Joyce-Brady ever since Dr. Make departed from The Pulmonary Center at Boston University for to the National Jewish Hospital at The University of Colorado. The unit has an ability to care for as many as 35 patients requiring pulmonary physician-directed weaning from the long-term mechanical ventilation. The majority of referrals originate from the major medical centers within Boston and hospitals from the surrounding suburbs, but the Radius Unit has also cared for patients from Maine, New Hampshire, Connecticut, New York and Washington. Radius Specialty Hospital-Boston has been under the direction of Radius Management Services, Inc. since December 1, 2005 and now includes a 40-bed satellite site within the Quincy Medical Center in Quincy, Massachusetts. As the burden of pulmonary disease continues to increase world-wide, rehabilitation of the pulmonary disease patient will form the centerpiece of this modern LTAC hospital.
The ventilator and Pulmonary care unit at Radius Specialty Hospital-Boston and Quincy provide a comprehensive program for:
Aggressive treatment of patients who have been previously unable to wean from mechanical ventilation provided by a two experienced and dedicated Pulmonary & Critical Care Specialists from Boston Medical Center who will implement and supervise all aspects of the weaning process throughout the hospitalization. This is not a "just another rotation."
Invasive Ventilatory Care is available using all modes of mechanical ventilatory support including Assist/Control, SIMV, CPAP and Pressure Support Ventilation
Non-Invasive Ventilatory Care is also available including nasal or face-mask CPAP and BiPAP, full oxygen delivery system with monitoring, and overnight oximetry.
On-site arterial blood gas analysis.
On site Radiology services for routine roentgenograms of the chest, abdomen and extremities and full CAT scanning and MRI services at Quincy Medical Center.
Full Laboratory Services off-site at The Carney Hospital, Dorchester, MA and Quincy Medical Center.
A dedicated Wound Care Team organized by a Board-certified Physiatrist.
Full Medicine and Surgical Consultation Services
A dedicated Patient Advocacy Service
On-site Pharmacy services including a computer based system to track medication orders, dosages, patient allergies, and drug interactions together with a computerized automated dispensing unit on each patient care site.
Therapeutic Services include:

Speech therapy to facilitate patient communication as functionally as possible and assess swallowing function. This is a central focus on the ventilator care units with use of in-line Passy-Muir valves to enable speech.
Occupational therapy to optimize daily activities impaired from physical, cognitive, sensory, motor, and/or psychological dysfunction.
Physical therapy to restore, maintain, and promote overall physical functioning for patients with injury or disease processes involving the neuromuscular, musculoskeletal, cardiopulmonary, or central and peripheral nervous systems.
Therapeutic recreation to facilitate patient participation in life-directed goals despite physical, mental, or emotional illnesses or disabilities
Clinical Activities
Initial assessment of all patients requiring long-term mechanical ventilation and defining an individualized weaning program
Daily rounds to assess weaning progress and adequacy of mechanical ventilatory support modalities
Daily assessment for optimal oxygenation to balance demands with needs.
Daily assessment for dyspnea which can impair ventilator weaning
Daily assessment of integrate ventilator weaning plans with physical therapy interventions
Interactions with Speech Therapy to determine safety and duration of in-line Passy-Muir valves to enable speech and to assess safety of swallowing mechanisms to permit oral nutrition.
Review of overall medical goals with the General Internal Medicine physician to optimize organ recovery and minimize adverse drug interactions.
Assessment and replacement of tracheostomy tubes if dysfunctional or if a previously determined time limit on usage has expired.
Review of all chest roentgenograms in the hospital on ventilator patients, patients on the consultation service and provide assistance to general medical staff with interpretation as needed.
Provide Pulmonary Consultation Services to patients on other services at the hospital.
Quarterly monitoring of the prevalence of ventilator-associated pneumonia and weekly assessment of a VAP prevention strategy including: elevating head of bed to 30 degrees, minimizing sedating medications, providing gastric cytoprotection and maintaining DVT prophylaxis until mobility is restored.
Clinical Research Activities
Long-term Outcomes of patients requiring prolonged mechanical ventilation
Outcomes of patients with morbid obesity who develop acute respiratory failure requiring long term mechanical ventilation
Prevalence of ventilator associated pneumonia in the Long-term acute care (LTAC) environment.
Validation of Infection Control Strategies to eliminate Hospital Acquired Complications.
Prevalence of tracheostomy complications in patients requiring long term mechanical ventilation
Use of intrapulmonary percussive ventilation vs incentive spirometry as an adjuvant to treat pulmonary infections
Involvement in Clinical Trials for management of patients requiring long term mechanical ventilation.
Development of a consortium of LTACH physicians to broaden local research activity on patient outcomes.
Personnel and Collaborators
Dr. Martin Joyce-Brady, MD, Associate Professor of Medicine and Director of Ventilator, Pulmonary and Respiratory Therapy Services at Radius Specialty Hospital-Boston and Quincy
Dr. Christine Campbell-Reardon, MD, Assistant Professor of Medicine, Associate Director of Medical Intensive Care Unit, Boston Medical Center Associate Director of Fellowship Training in Pulmonary and Critical Care Medicine, Boston University, and Director of Respiratory Care Services, Massachusetts Hospital Schoo
Dr. Carol Sulis, Associate Professor of Medicine and Hospital Epidemiologist for Boston Medical Center and Radius Specialty Hospital.
Dr. Allan J. Walkey, Assistant Professor of Medicine and Director of Pulmonary and Critical Care Education at The Pulmonary Center of Boston University.
Dr. Alex White, Associate Professor of Medicine, Tufts University School of Medicine and Chief of Pulmonary Medicine, New England Sinai Hospital, Stoughton, MA
Dr. Katherine Hendra, MD, Assistant Professor Medicine, Tufts University School of Medicine, and Medical Director, Sinai Inpatient Satellite at Tufts Medical Center, and former fellow at The Pulmonary Center.
Dr. Aran Kadar, MD, Pulmonary & Critical Care physician at The Newton-Wellesley Hospital and former fellow at The Newton-Wellesley Hospital and former fellow at The Pulmonary Center.
Selected Publications:
Walkey AJ, Nair S, Papadopoulos S, Agarwal S, Reardon RC. Use of Airway Pressure Release Ventilation is Associated with a Reduced Incidence of Ventilator-Associated Pneumonia in Patients with Pulmonary Contusion. Journal of Trauma, 2010 Jun 3. [Epub ahead of print]. PMID: 20526208
AJ Walkey, Campbell-Reardon C, Sulis CA, RN Nace and M Joyce-Brady, The Epidemiology of Ventilator-Associated Pneumonia in the Long Term Acute Care Hospital Setting. Infection Control and Hospital Epidemiology, 30 (4): 319-324, 2009.
Kadar A, Sulis C and Joyce-Brady M. A lesson in the lurkings of leuconostoc: gastronomic gem turns in cognito pathogen. (in preparation)
Reardon CC, Christiansen D, Barnett ED, Cabral HJ. 2005. Intrapulmonary percussive ventilation versus incentive spirometry for children with neuromuscular disease. Archives of Pediatric and Adolescent Medicine. 159 (6): 526-31.
Hendra KP, Bonis PAL, Joyce-Brady M. 2003. Development and prospective validation of a model for predicting weaning in chronic ventilator dependent patients. BMC Pulmonary Medicine 3: 3.
O'Regan AW and Joyce-Brady M. 2003. "Pond Poop" from Propofol. Intensive Care Medicine. Nov 29 (11): 2106.
O'Regan AW, Castro C, Lukehart S, Kasznica JM, Rice PA and Joyce-Brady M. 2002. Barking up the wrong tree? Use of the polymerase chain reaction to diagnose syphilitic aortitis. Thorax 57:917-18.
O'Regan AW and Joyce-Brady M. 2001. Latent tuberculosis may persist for over 40 years. British Medical Journal 323: 635.
Powell CA and Joyce-Brady M. "Acute and Chronic Respiratory Failure" In: A Practical Approach to Pulmonary Medicine. RH Goldstein, JJ O'Connell and JB Karlinsky (Eds). Lippincott-Raven Publishers, Philadelphia, PA, 1997.
Selected Reprints:
Links:
For Patients:
For Patients:
To schedule a clinic visit, refer a patient, or speak with one of our physicians, please contact us at:
Radius Specialty Hospital – Boston
59 Townsend Street
Boston, MA 02119
617-989-8400