Sarah O'Shea, MD, MS
Assistant Professor of Neurology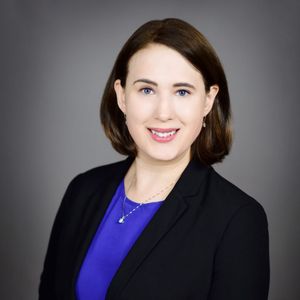 Title

Assistant Professor of Neurology

Office

Department of Neurology, BUMC

Email

soshea@bu.edu

Education

Medical School: University of Illinois at Chicago
Internship: Internal Medicine, University of Iowa Hospitals and Clinics (2013)
Residency: Neurology, University of Iowa Hospitals and Clinics (2016)
Fellowship: Movement Disorders and Neuroepidemiology Training Program (NETP), Columbia University, New York-Presbyterian Hospital (2019)
Educational Background & Clinical Care
Dr. Sarah O'Shea is an Assistant Professor of Neurology and a board-certified Neurologist. She obtained an undergraduate degree in Biological Sciences at Northwestern University and Doctor of Medicine at the University of Illinois at Chicago. She completed her residency training at University of Iowa Hospitals and Clinics, where she also served as Chief Resident. She completed a three-year fellowship in Movement Disorders at Columbia University Medical Center/New York-Presbyterian Hospital. During her fellowship training, she also completed the Neuroepidemiology Training Program (NETP) at Columbia University, in which she obtained her Masters Degree in Epidemiology.
She specializes in the diagnosis and treatment of individuals who have Parkinson's disease (PD), atypical parkinsonism, tremor, Huntington's disease (HD), dystonia, and other movement disorders. She is experienced in Deep Brain Stimulation (DBS) for Movement Disorders, including patient selection, evaluation, intra-operative assessments, and post-operative programming, and also serves as the Associate Director of the Deep Brain Stimulation Program. She is also skilled in the use of Botulinum toxin injections for treatment of movement disorders and post-stroke spasticity.
Research Interest
Dr. O'Shea's primary research interests include the epidemiology of Parkinson's disease (PD), particularly in regards to environmental exposures such as pesticides, as well as the prodromal and early motor and non-motor symptoms of PD. She has received American Parkinson's Disease Association (APDA) grants to fund these projects.
She is also an investigator for clinical trials, including Neuraly NLY01, which investigates a drug for patients with Parkinson's disease. She is also the PI for The Registry for the Advancement of DBS in Parkinson's Disease (RAD-PD), which is a quality improvement patient registry for patients undergoing DBS for Parkinson's disease.
Teaching and Mentoring
Dr. O'Shea lectures both residents and medical students in the diagnosis and treatment of neurological disorders. She currently serves as the Associate Director of the Neurology Clerkship and also serves as the Field Specific Advisor lead for fourth year medical students pursuing a career in Neurology. She currently serves on the American Board of Psychiatry and Neurology (ABPN) Adult Exam writing committee. She is passionate about education research, and has completed an administrative fellowship at the ABPN, where she researched curricula development in Graduate Medical Education (GME).