Okeanis Vaou, MD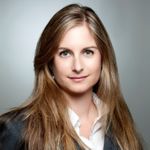 Phone: 617-638-8456
Email: okvaou@bu.edu
Location: BUMC, Department of Neurology
Assistant Professor of Neurology
Educational Background
Dr. Vaou completed her undergraduate and medical school training at the Semmelweis University of Medicine in Budapest, Hungary in 1998. She completed her neurological residency at New York Medical College and did a Fellowship in Movement Disorders and Sleep at Boston University Medical Center.
Clinical Care
Dr. Vaou is board-certified in Neurology and is fellowship trained in Movement Disorders and Sleep.  She specializes in the management of Parkinson's Disease and other movement disorders. Dr. Vaou is the Associate Director of the Deep Brain Stimulation program at Boston Medical Center.
Research
Dr. Vaou participates in clinical research evaluating novel pharmacological agents in Parkinson's Disease. Her research interests include assessing the impact of non-motor symptoms in Parkinson's disease. She is an investigator member of the Parkinson Study Group (PSG), a consortium of academic movement disorder centers conducting research in Parkinson's.
Teaching and Mentoring
Dr. Vaou is the Neurology Medical Student Clerkship Director.
Community Outreach
Dr. Vaou is active in the Parkinson's and Movement Disorder community and has provided numerous presentations to professional and lay groups.