Keith J. Ciccone, BS, LPN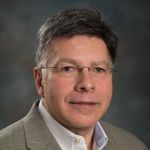 Phone: 617.638.7749
Fax: 617.638.5354
Email: Keith.Ciccone@bmc.org
Location: Department of Neurology, BUMC
Nurse Coordinator of the Deep Brain Stimulation Program
Educational Background
Mr. Ciccone earned a Diploma from Massachusetts Soldier's Home School of Practical Nursing in 1994 and a Bachelor of Music in Music Therapy with a minor in Psychology in 1984 from Anna Maria College. He has post-graduate studies in Health Care Management.
Clinical Care
Keith coordinates patient care in the Movement Disorder clinic. He is a member of the DBS team and provides coordination and programming for individuals who have undergone DBS. Keith also helps patients and families manage complex medication schedules.
Community Services
He has been actively involved with the Massachusetts Chapter of the American Parkinson Disease Association since 2000 and is a former Chapter President. He currently co-facilitates the Deep Brain Stimulation Parkinson's disease support group in the community.