2017 Edmond J. Safra Visiting Nurse Faculty Program
The Edmond J. Safra Foundation has provided a grant to support an intensive educational program on Parkinson's disease to nursing professionals. The goal of this program was to provide up-to-date information on the care needs of Parkinson patients to faculty. This year, the program was held July 10th through July 13th.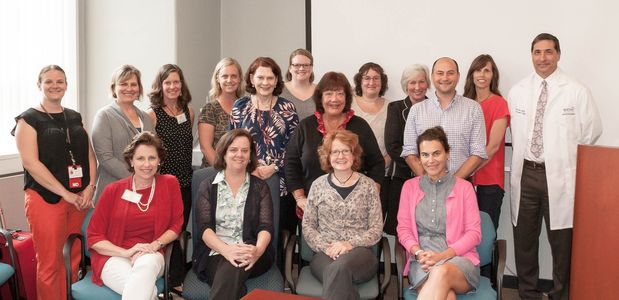 Program content included signs and symptoms of PD (both motor and non-motor), diagnosis, medical and surgical management, the role of nursing and interdisciplinary care, basic science and clinical research, resources, and family care. Visiting faculty were also able to meet patients and families during actual clinic visits. Attendees were also able to attend Boston University's Neurorehabilitation Center in order to learn about the important role of exercise and other rehabilitative therapies.
To learn more about the Safra Visiting Nurse Faculty visit www.parkinsonsnursing.com.