Fourth annual Parkinson's Disease Forum takes place on April 13th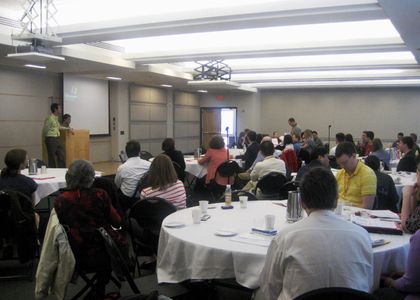 The American Parkinson Disease Association Advanced Center of Research at Boston University and Boston Medical Center supported this year's fourth annual Parkinson's Disease Forum. This program, which took place on Friday, April 13th at Boston University's Photonics Center, was organized by Dr. Ben Wolozin, Professor of Pharmacology and Neurology, Dr. Marie Saint-Hilaire, Associate Professor of Neurology and Medical Director of the APDA Advanced Center of Research, and Cathi Thomas, MS, RN, Program Director of the Parkinson's Disease and Movement Disorders Center.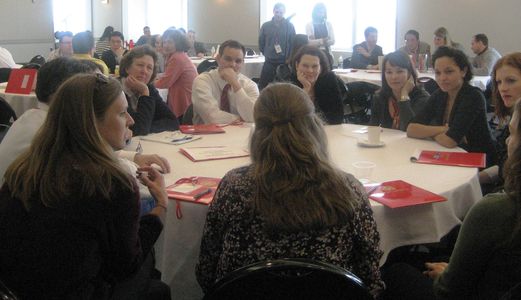 Scientists and clinicians from across campus presented information on their research. Breakout sessions were designed to foster collaborations among different disciplines. Tara Guastella provided information on the Fox Trial Finder, an innovative online database connecting researchers to study subjects. The day ended with a poster session with contributions by many of the doctoral students conducting research in Parkinson's disease and related disorders.
Special thanks to Ray James, BS, RN and Vanessa Blais for their support. To view the program please click here.
Tags: APDA, education, Parkinson's disease, research