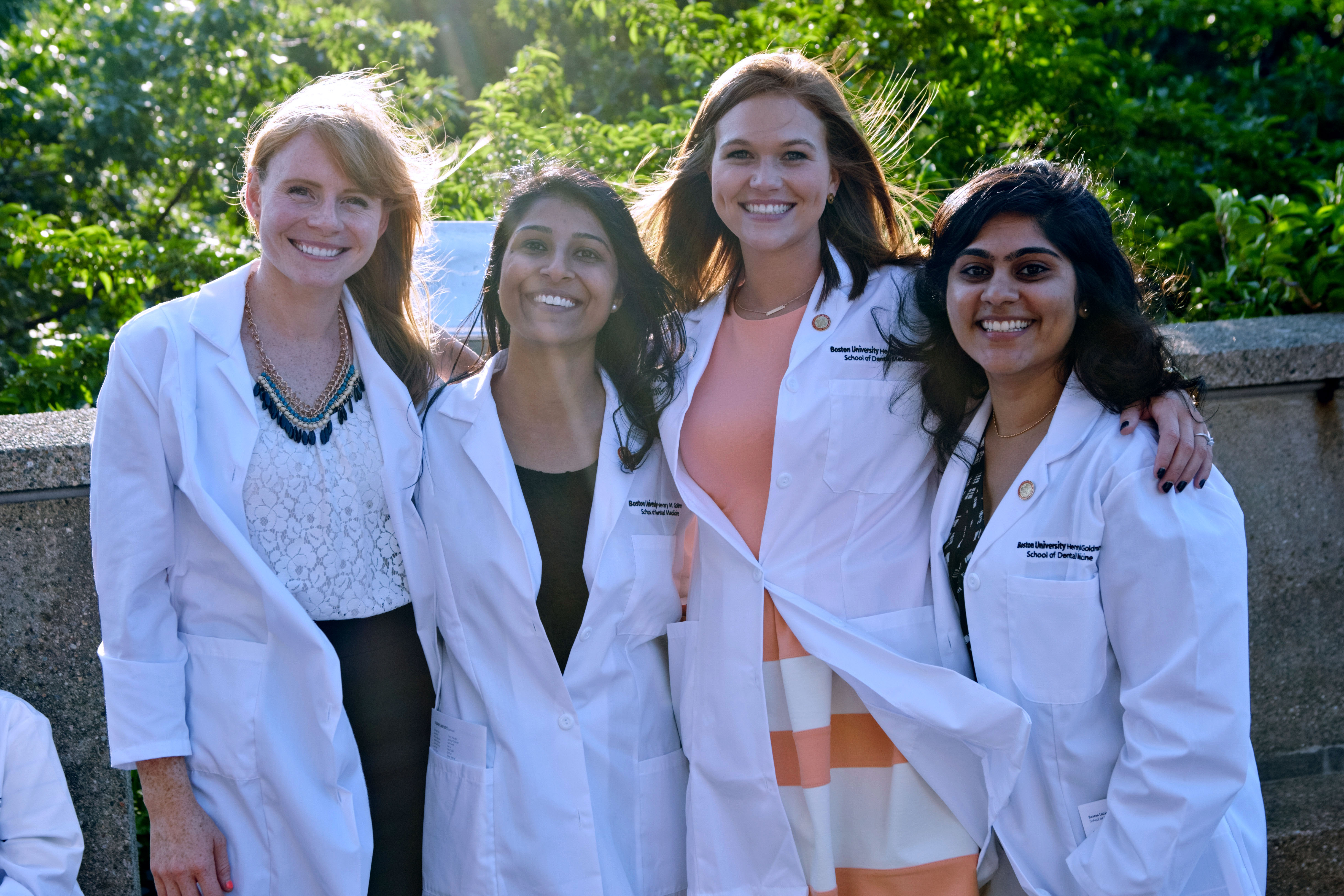 New GSDM Financial Aid Applicants
There is no application deadline for financial aid; however, we suggest that students entering their program in Fall 2015 complete these steps by Friday, April 17th to secure funding before your settlement deadline.  SFS is not responsible for late fees if you do not obtain ample financial aid by that deadline.
Applying for Federal Direct Unsubsidized Loans (Averaging $45,000 per year):
1. Complete the Free Application for Federal Student Aid, FAFSA. Our school code is 002130.
a. Available only to U.S. Citizens, Permanent Residents and Eligible Non-Citizens.
b. If you are not required to file a 2014 federal tax return, you will indicate this in the student section.
c. If you state that you "will file" your 2014 federal tax return in the student section, this will delay the processing of your financial aid award notification. You will need to update the field to "have filed" and include your federal tax information in order to proceed.
d. You do not need to include your parents' information on the FAFSA.
2. Complete the 2015-2016 William D. Ford Federal Direct Loan Processing Request Form.
a. Please do not fax or email the Request Form. Your original signature is required.
Applying for BU Need-Based Loans:
Available only to DMD and AS students who are US Citizens, Permanent Residents and Eligible Non-Citizens. (Post-doctoral students are not eligible to apply for Boston University Need-Based Loans.)
1. Complete the NeedAccess Application.
a. This application is required for institutional, need-based aid.
2. Submit signed copies of completed 2014 federal tax returns, all schedules and W-2 forms for you and your parents.
a. Submit copies of your federal tax return only.  Unnecessary confidential information we receive such as state or tax information will be shredded for your security.
b. We offer an exception to the parental information requirement for applicants who meet one of the following criteria:
i. Born on or before January 1, 1985
ii. Married or divorced
iii. Have child/children
c. Any exceptional circumstances should be included in a letter that you may submit with your tax information.
d. Please submit documentation with our Coversheet.
Documents may be submitted via:
Mail: Student Financial Services, 72 East Concord Street, A-303, Boston, MA 02118
Email: osfs-sdm@bu.edu
Fax: SFS-GSDM, 617-638-5116
Please be advised that fax and email are insecure modes of contact. We suggest you mail your documents to our office for your own security.