Shuhan Zhu, MD
Assistant Professor of Neurology Neurology Clerkship Director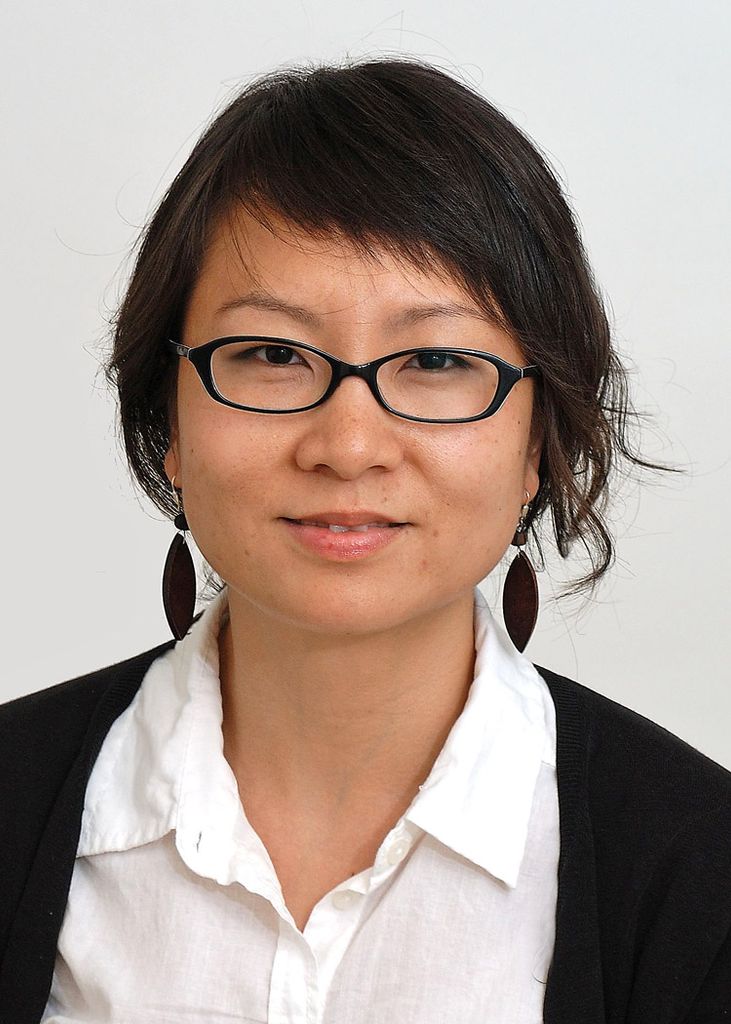 Title

Assistant Professor of Neurology
Neurology Clerkship Director

Office

Shapiro Building, 725 Albany St., 7th floor, Boston, MA 02118

Phone

617-638-8456

Education

Medical School: Case Western Reserve University, School of Medicine, 2010
Internship: Medicine, Massachusetts General Hospital, 2012
Residency: Neurology, Boston University Medical Center, 2015
Fellowship: Headache, Thomas Jefferson University, 2016
Shuhan Zhu, MD is an Assistant Professor of Neurology at the Boston University School of Medicine. She joined BU as an assistant professor after completing a fellowship in headache medicine, but her first stint with the university was a few years before. Before her fellowship, she was a resident in neurology at Boston Medical Center. She became chief resident and regularly lectured on clinical neurology topics. Now she develops curriculum for residents and is Neurology Clerkship Director. Dr. Zhu is a member of the Headache Cooperative of New England, the American Headache Society, the American Academy of Neurology, and the Massachusetts Medical Society. Recently, she was appointed as guest editor for the Pain Issue of Seminars in Neurology. Dr Zhu is board certified in Neurology and Headache Medicine.
Awards:
Dr. Shuhan Zhu has been selected for membership to the BUMG Clinical Excellence Society in the "Excellence in Care" category. This award recognizes members who have demonstrated clinical excellence and who are exceptional role models for core BUMG values in their clinical work.
Recent publications:
Cervantes-Arslanian A, Lau KHV, Anand P, Shulman JG, Ford T, Takahashi C, Daneshmand A, Nguyen TN, Suchdev K, Abdennadher M, Saxena A, Macone A, Perloff M, Zhu S, Greer DM. Rapid Dissemination of Protocols for Managing Neurology Inpatients with COVID-19. Ann Neurol. 2020 May 12.
Zhu S, Nahas S. Imaging Characteristics and Clinical Correlation. Current Pain and Headache Reports 2016;20:57.
Zhu S, Marmura MJ. Non-Invasive Neuromodulation for Headache Disorders. Curr Neurol Neurosci Rep. 2016 Feb;16(2):11. doi: 10.1007/s11910-015-0620-7. Review.
Zhu S, McClure LA, Lau H, Romero JR, White CL, Babikian V, Nguyen T, Benavente OR, Kase CS, Pikula A.  Recurrent vascular events in patients with lacunar stroke, metabolic syndrome and/or diabetes. Neurology 2015;85:935-941.
Zhu, Shuhan, and Stephen Silberstein. "Status Migrainosus." Medlink Neurology, 7 Nov. 2015. Web.
Zhu S, McGeeney B. When indomethacin fails: additional treatment options for "indomethacin responsive headaches". Current Pain and Headache Reports 2014;19:475.
Zhu S, Perloff M. Commentary: TIA for the internist. The American Journal of Medicine 2014;127:901-902.
Zhu S, Pyatkevich Y. Ramsay Hunt Syndrome II. NeuroImages. Neurology 2014;82:1664.